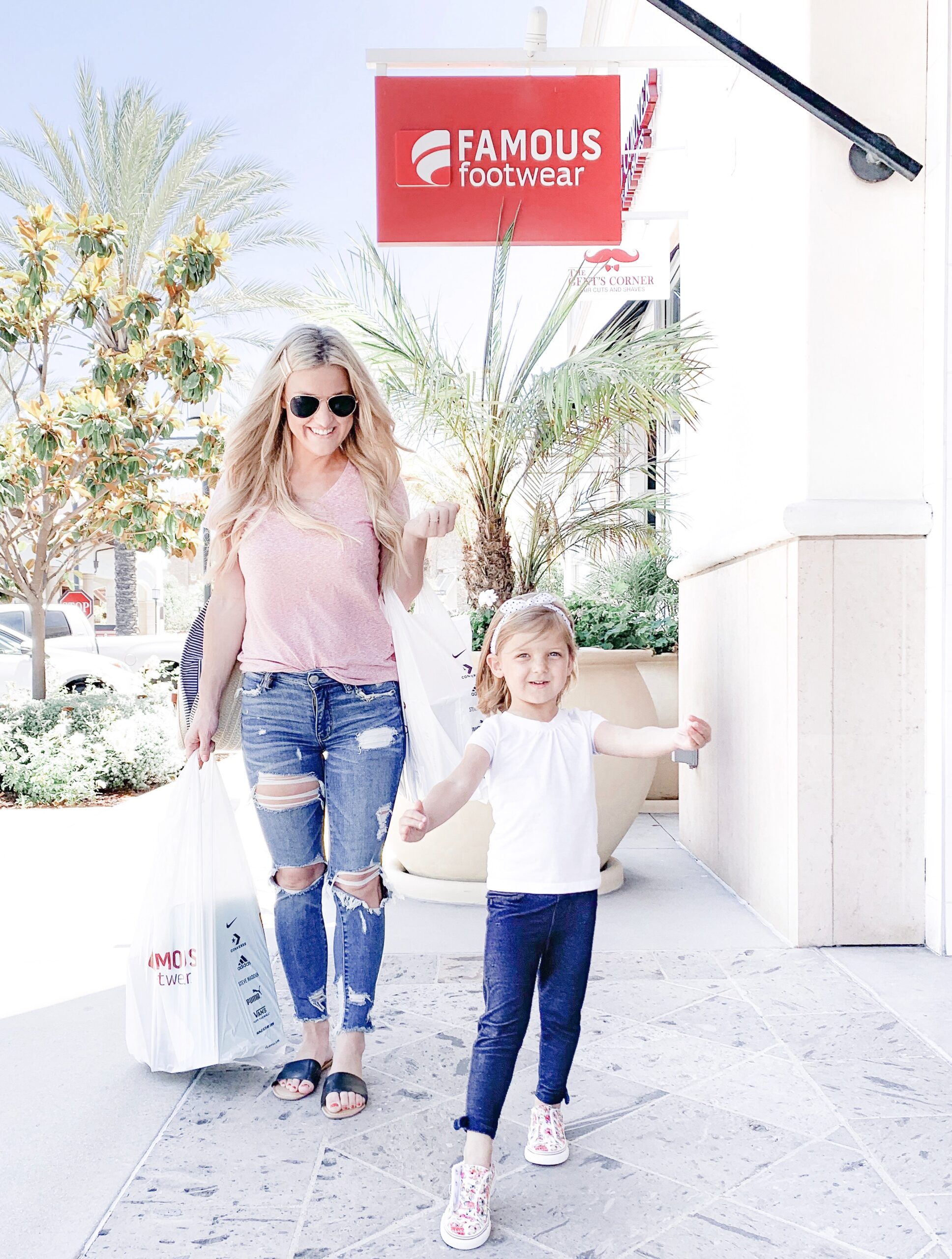 This website may use affiliate links. When you purchase products from an affliliate link, I make a small commission.
Thank you to Famous Footwear for kindly sponsoring this post. All opinions are 100% honest & completely my own.
It's that time of year again. Summer break is coming to an end and a new school year is here. Which means it's time to buy back to school shoes.
I don't know about your house, but in mine, going back to school means lots of different emotions. One minute my kids are excited, the next minute they are whining about going back to school. Lord help me.
My kids love to feel like they are in control. Lately they pick out all their clothes and hair styles. Kade told me the other day I was using the wrong thickness of comb when fixing his hair… lol. My children certainly know what they want.
So in the spirit of a new school year, and keeping them excited for it, we took a trip to Famous Footwear. And the kids went crazy picking out their own back to school shoes.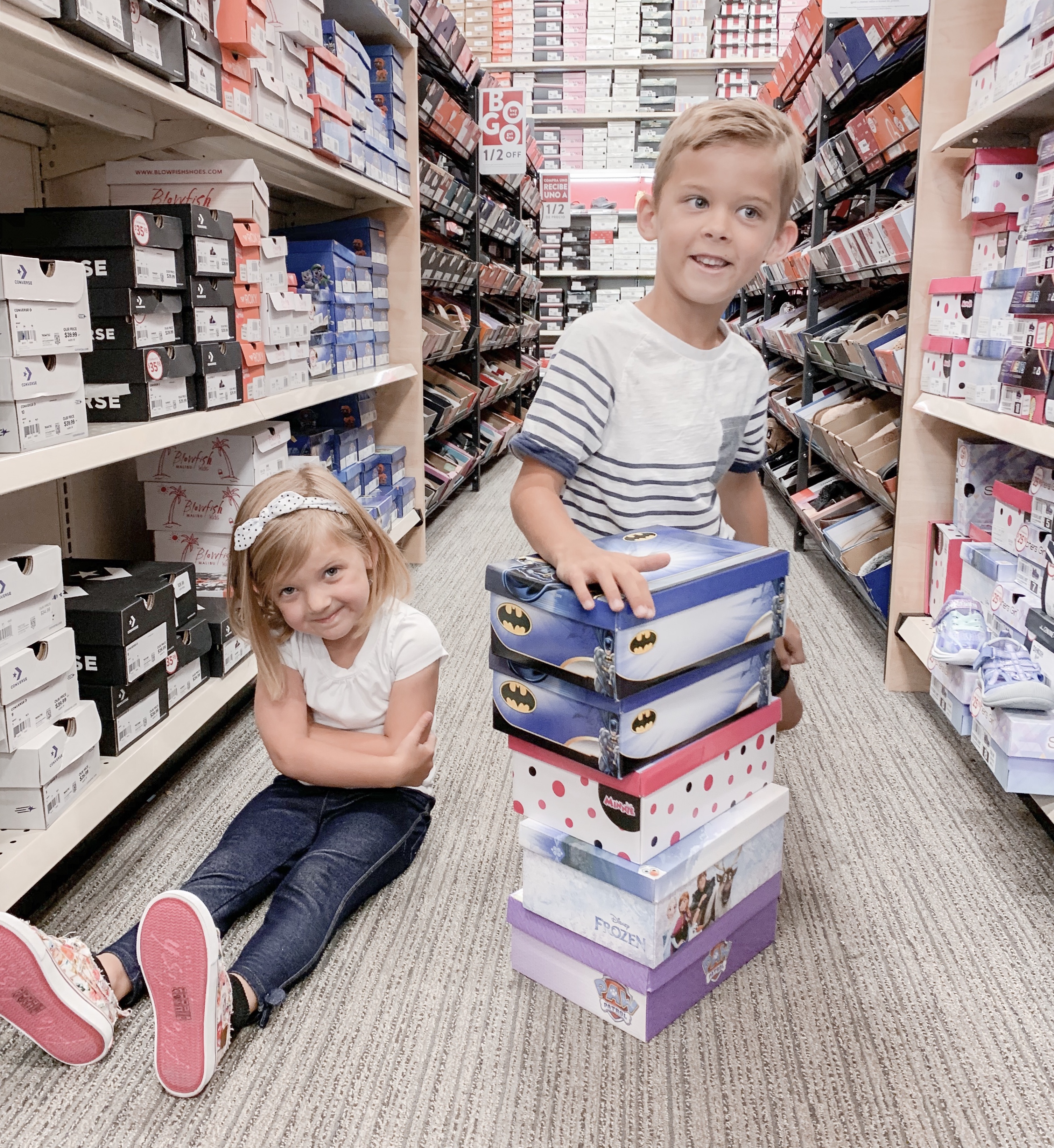 Buying Back to School Shoes at Famous Footwear
The huge selection available at Famous Footwear is perfect for any style your kiddo is into. They absolutely felt like they were in control while on the hunt for that perfect pair of back to school shoes. But the fact that they could only pick one was the hard part. Both of them had around 10 perfect pairs that they wanted to take home.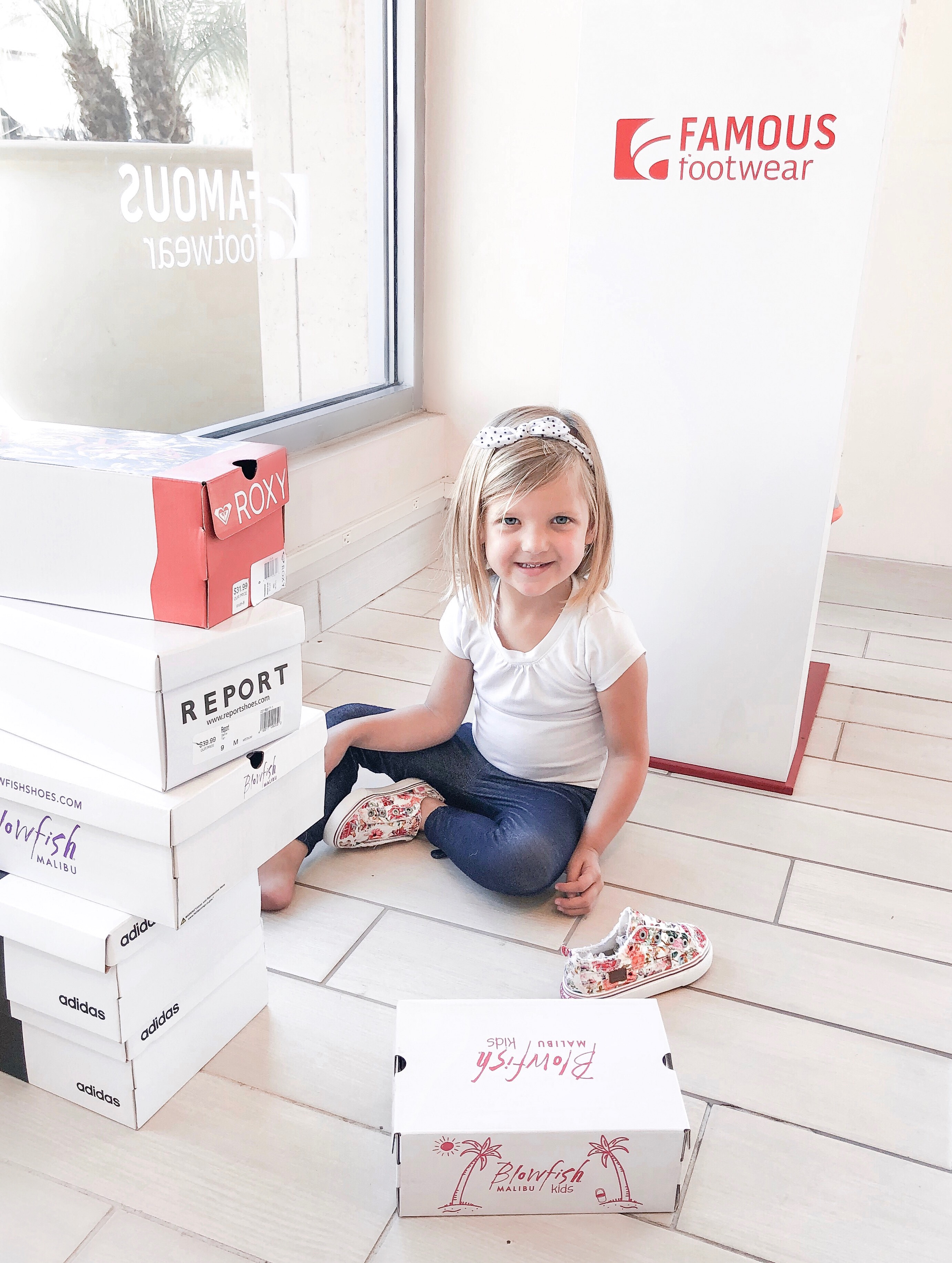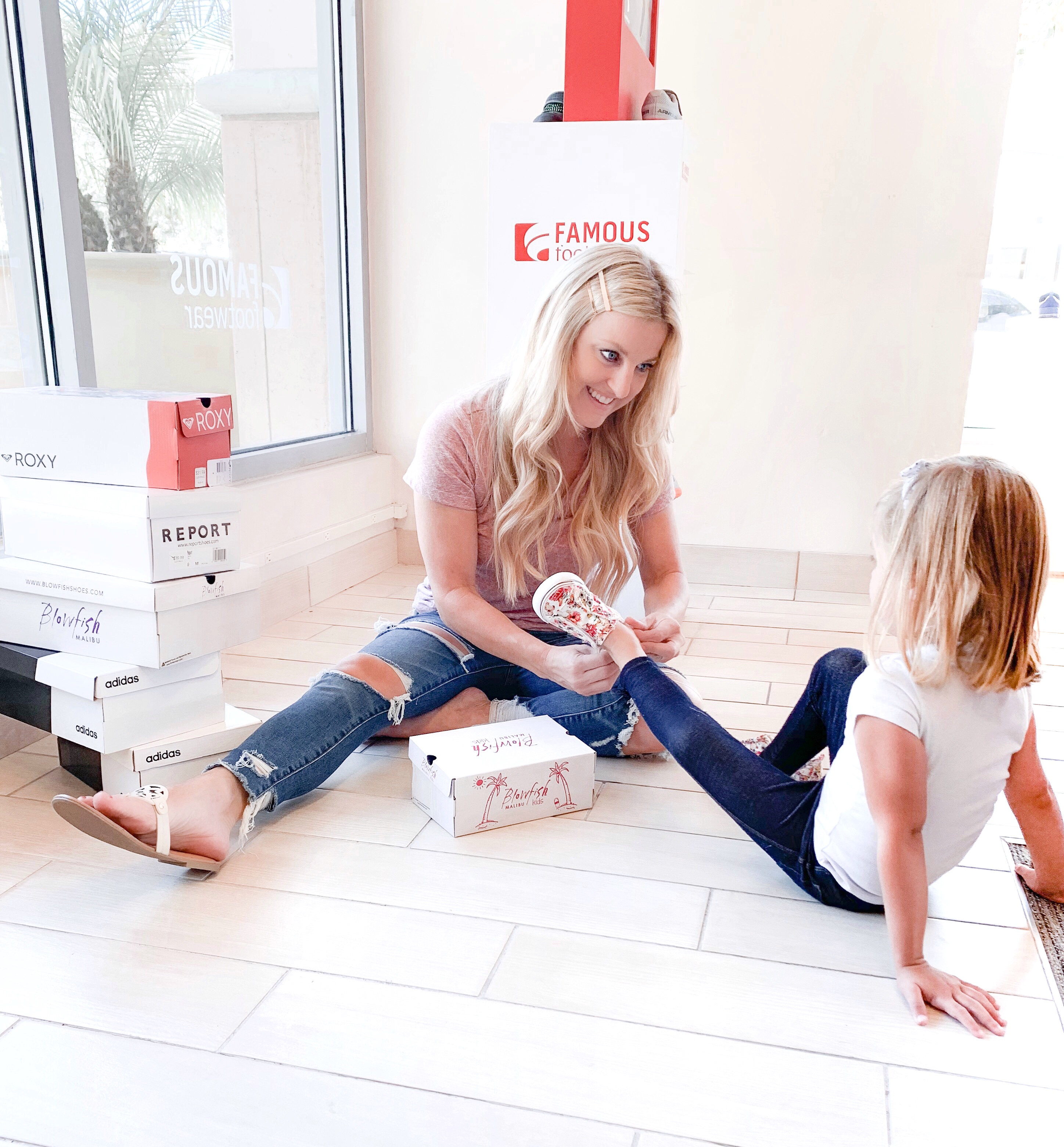 Picking Out the Perfect Pair of Shoes
Narrowing it down was apparently a traumatic experience. "Mom, I need this one with the lights AND these shoes for running fast!" Needless to say, it all worked out and they both left feeling a little famous that day. Two kids who are ready to rule the school, for sure! Shyness doesn't run in my family… as you can see.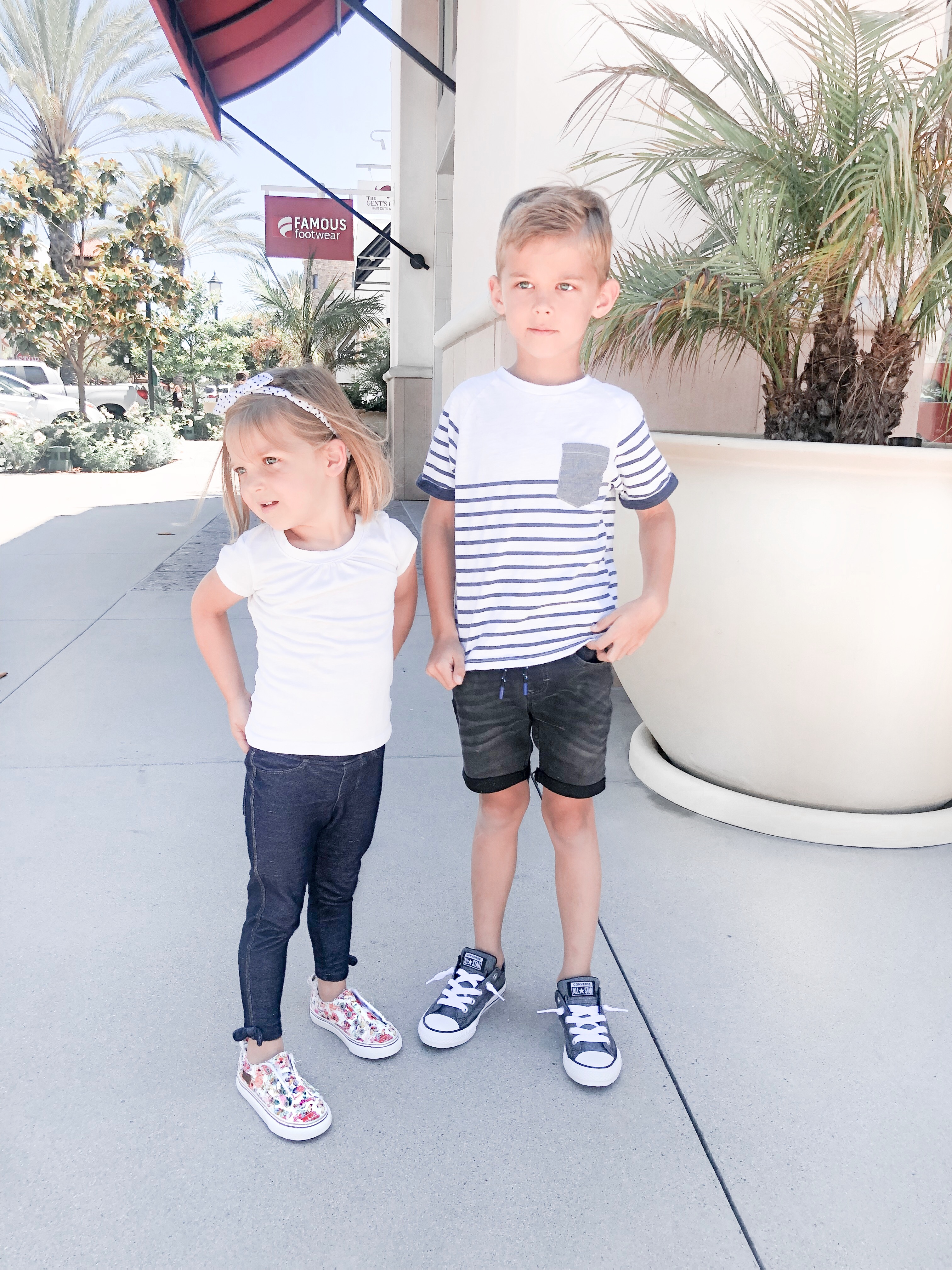 It's like they are saying….. "Oh, hi kids, we see you looking at our shoes, and we know we look good."
Amazing Discounts
Not going to lie, the hubby and I grabbed a couple pairs for ourselves while we were there. How can you not, when they were having a BOGO 50% off sale?? Also, if you download the Famous Footwear app you can get an extra discount off of your purchase. Total deal!
This is the perfect stop for all the back to school shoes you will ever need, no matter how much those little people change their styles and personalities.
Endless Style Options
Stop by one of the 1000 locations to browse hundreds of name brands, like Nike, Adidas, Converse, Sperry, Birkenstock, Roxy, and Madden Girl. Or check out the even wider selection online at FamousFootwear.com.
Here they are on the first day of school. Cutest kids of all time! I may be a little biased.
Have your kids chosen their back to school shoes yet? Share in a comment below!
XOXO