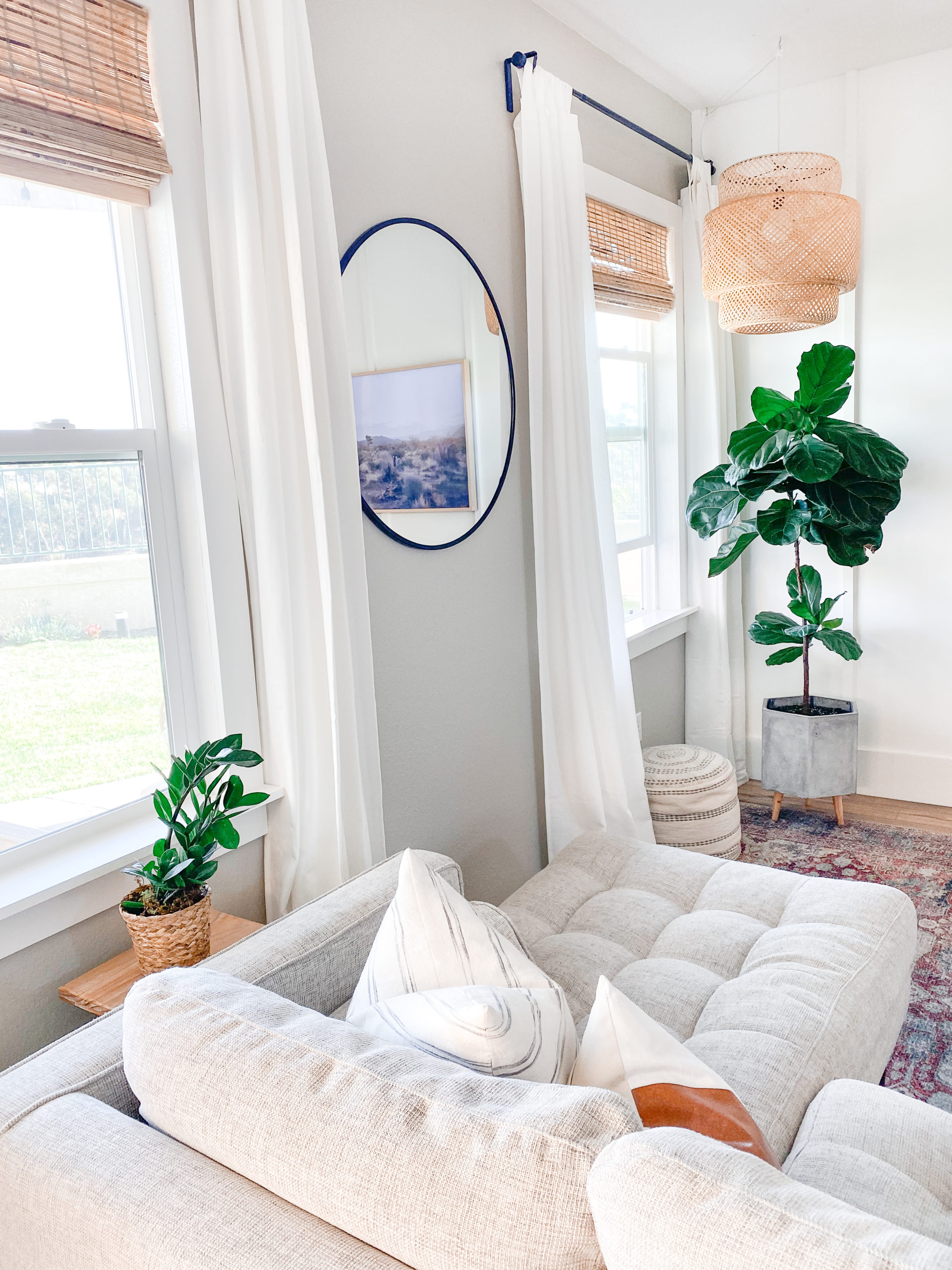 This website may use affiliate links. When you purchase products from an affliliate link, I make a small commission.
You've got a boring room, and you want to give it some depth and make it feel cozier? A simple change like a DIY window frame project, can make such a big difference. This is a DIY upgrade for your space that can be done so easily!
I'm going to give you the simple step-by-step, so you can have this done by the end of the day.
DIY Window Frame
Materials for the window frame-
1 x 4 Primed MDF or pine boards (enough to cover the full distance around the window
1 x 6 primed MDF boards (for the sill/bottom piece of the window)
Wood Filler or Spackle
Paint of choice (I used Simply White in a semi-gloss enamel paint.. I had leftover from the bathroom shiplap)
Tools Needed-
Jigsaw or multi-tool
Let's take this bare window and make her pretty!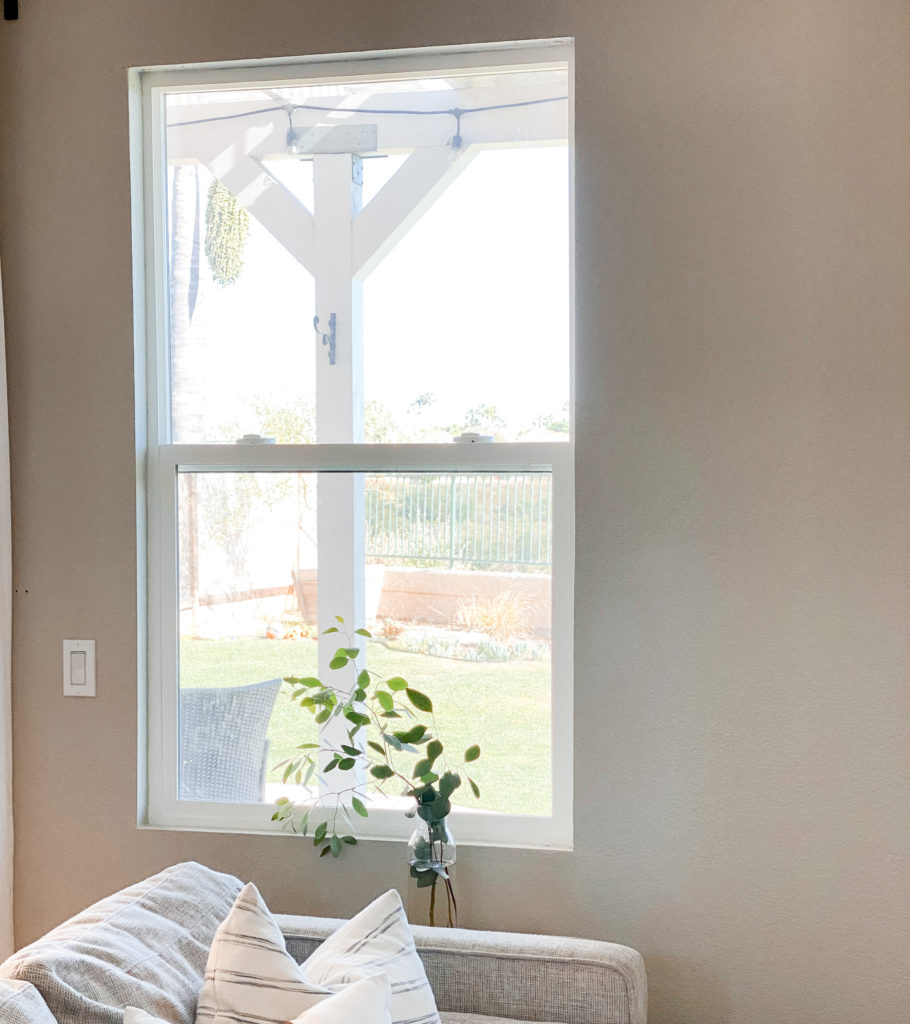 The Easy Steps to make your frame–
Measure the top of your window, cut your first piece of 1×4 MDF and attach with brad nails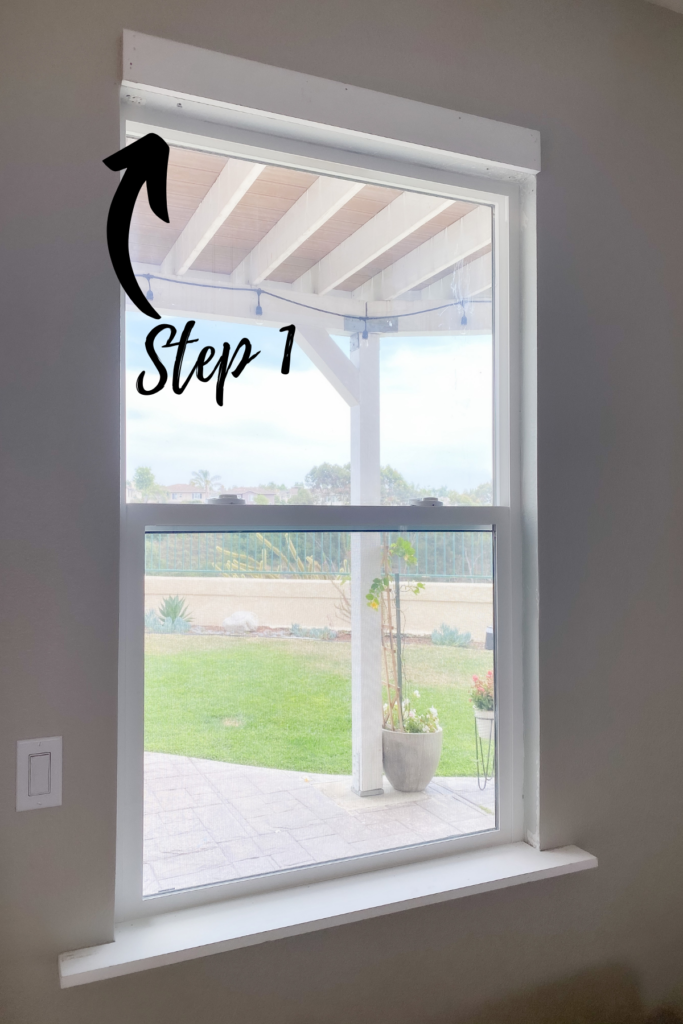 Next, measure the bottom of your window and add 3.5 inches to the length for each side. The total will be your length.
For your end cutouts, you'll cut 3.5 inches in (which is the width of the 1×4 boards that will butt up against it) and the depth of the window.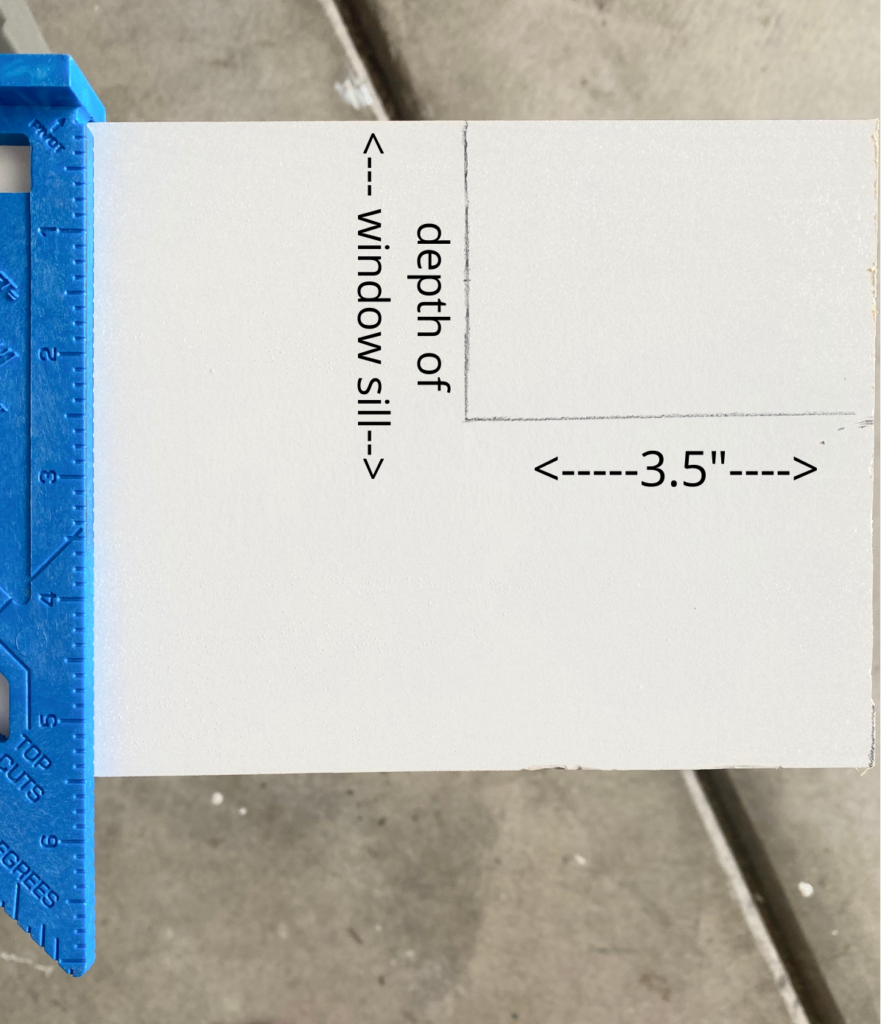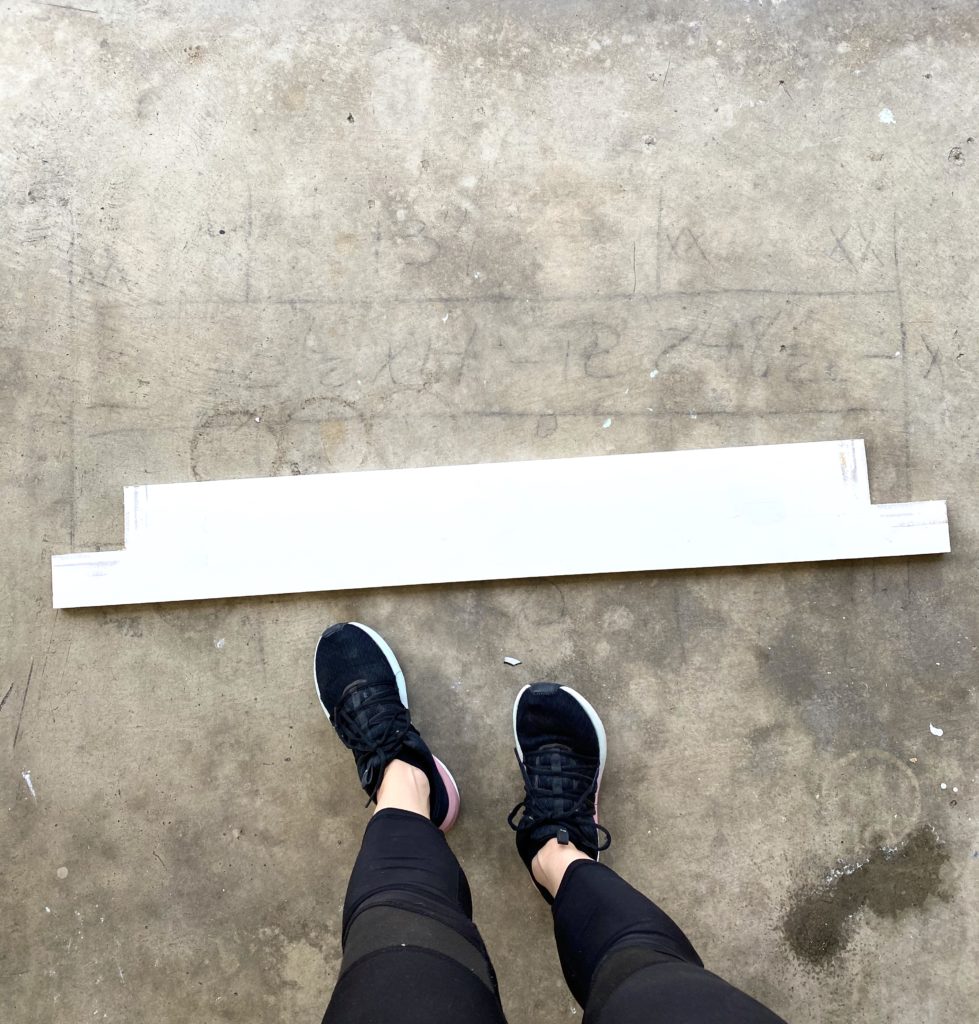 Make your cuts and attach to the window with brad nails.
Next, you'll measure the distance between the top of the window ledge and the top of the board at the top of the window. Cut 2 boards and nail them up to the sides of the window.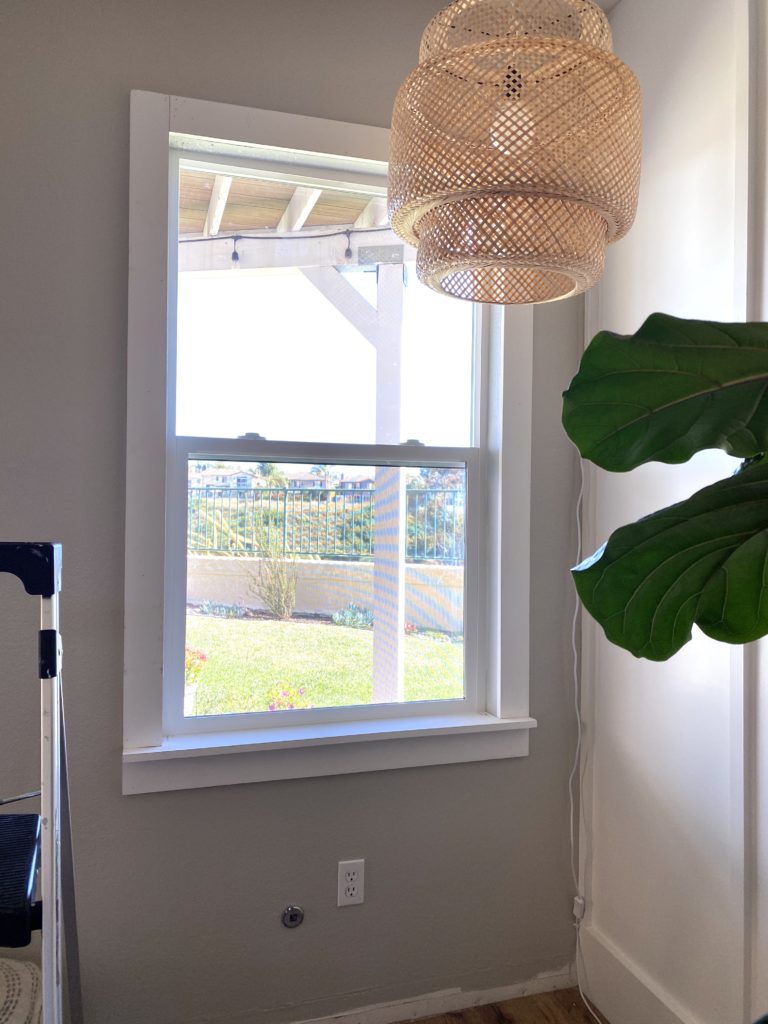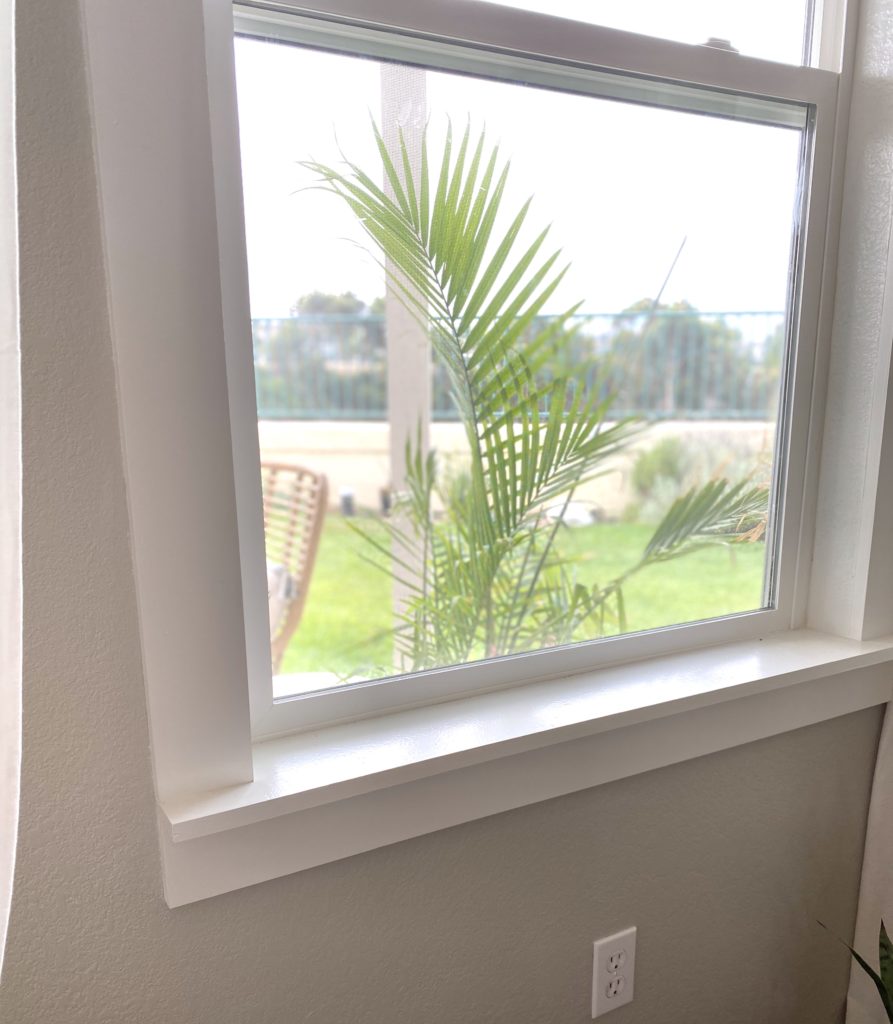 The final piece is the bottom board, which will be the same length as the window sill board. Attach underneath the window.
Fill nail holes with wood filler or spackle. Caulk around all pieces and areas where boards join. Paint boards and inside the window sill to match.
Done!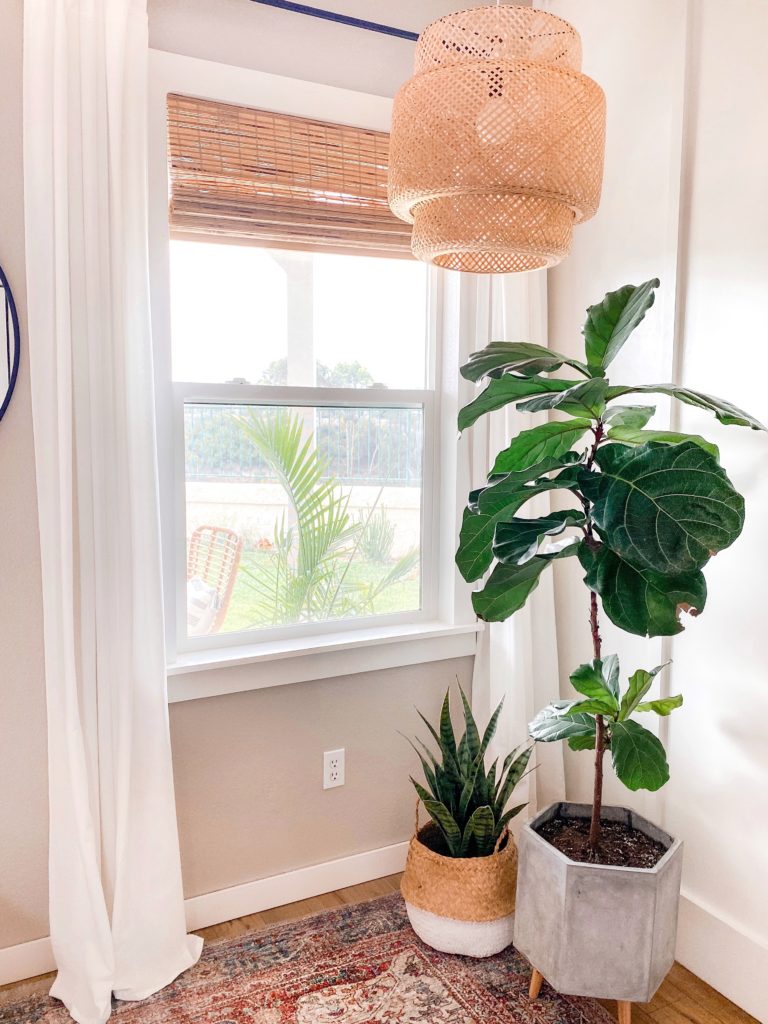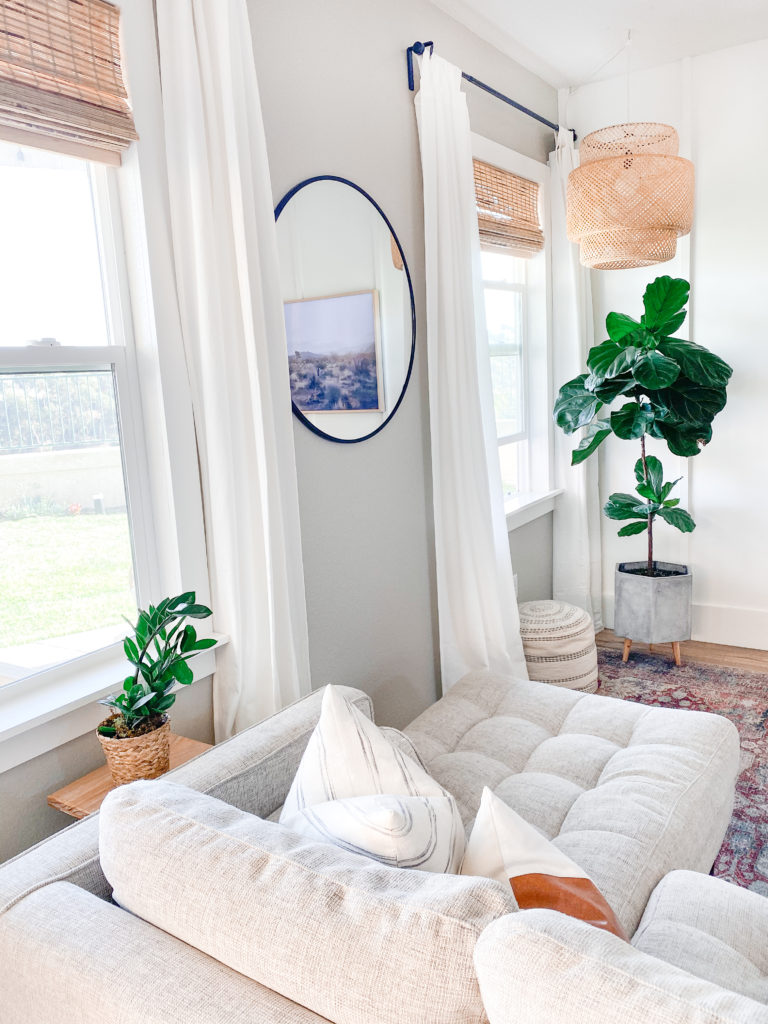 This makes the room feel so cozy and fresh. Also, check out my post on the DIY board and batten wall in this room

Have fun!
XOXO,

Have you done a DIY window frame before? What DIY project are you currently working on? Let me know in a comment below!