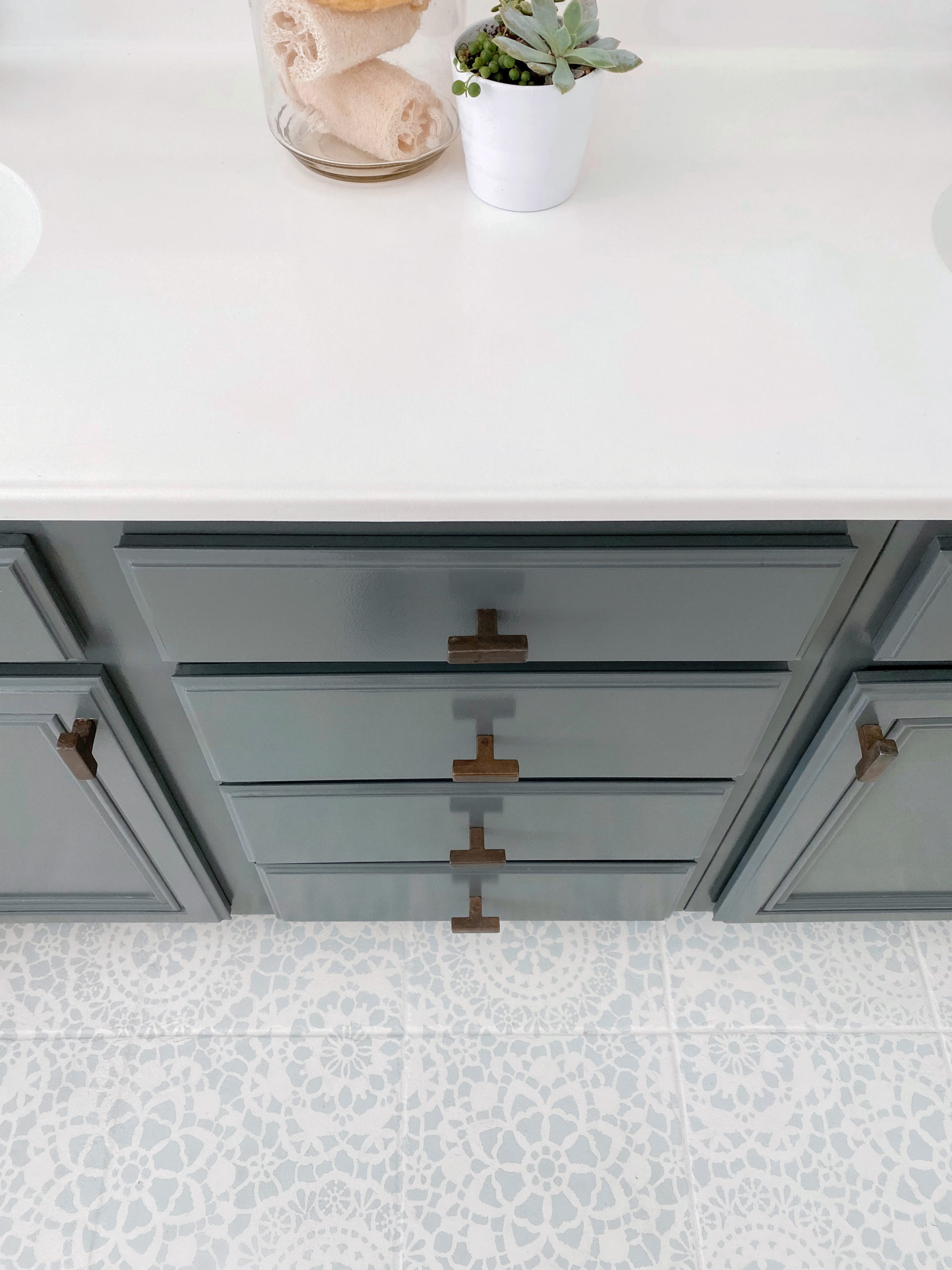 This website may use affiliate links. When you purchase products from an affliliate link, I make a small commission.
I get questioned all the time about the paint color on my bathroom vanity and I feel awful each time, because my response is that it doesn't exist! I originally refinished this vanity with spray paint, and the paint didn't hold up the way I had hoped. For a high use area like a bathroom sink, it didn't clean well either- so I chose to swap it out for my favorite paint. Benjamin Moore advance Line. Keep reading to learn more about the best grey paint colors for bathrooms.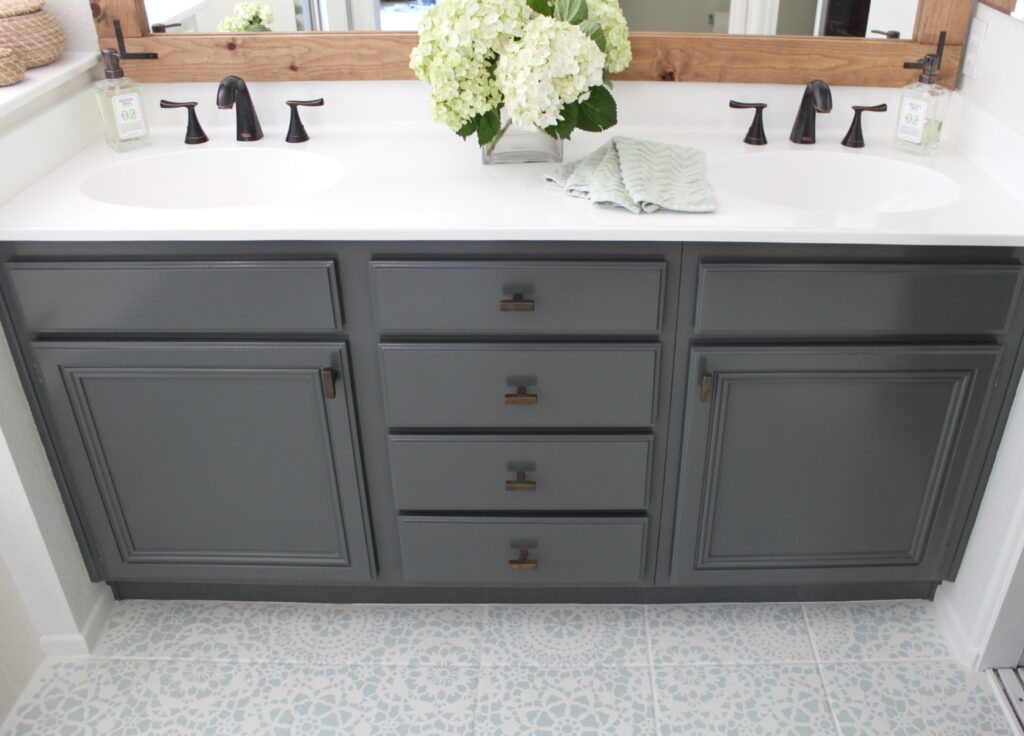 I chose to have the paint color-matched at a local hardware store that carried Benjamin Moore. I took them one of my drawers, and they created a paint based off a machine that scanned the drawer front and came up with a formula that was almost identical. I thought it was so cool! But unfortunately, I can never help others looking for the same color to use in their home. So I wanted to come up with a list of paint colors that are very similar to my vanity that I love just as much.
Grey Vanity Paint Colors I love:
Kendall Charcoal- by Benjamin Moore
This is the color I used on my kitchen island. It's definitely a solid grey. My vanity has a little bit of blue in it as well, but this color is so pretty. In a semi-gloss, it would look amazing in your bathroom.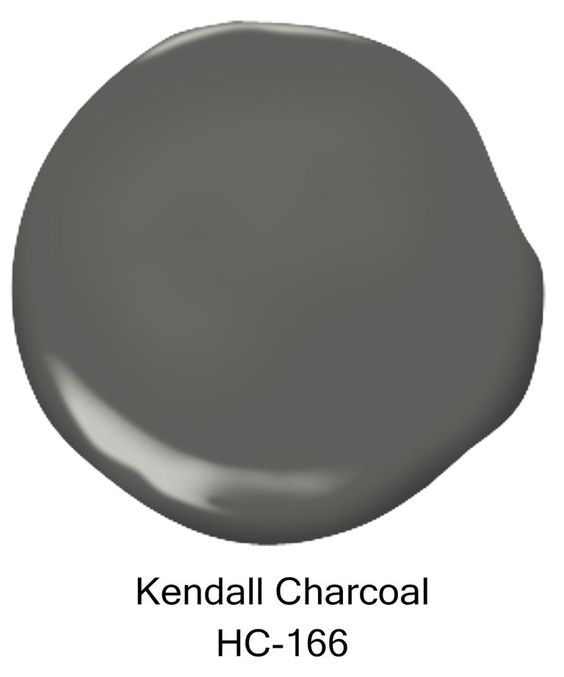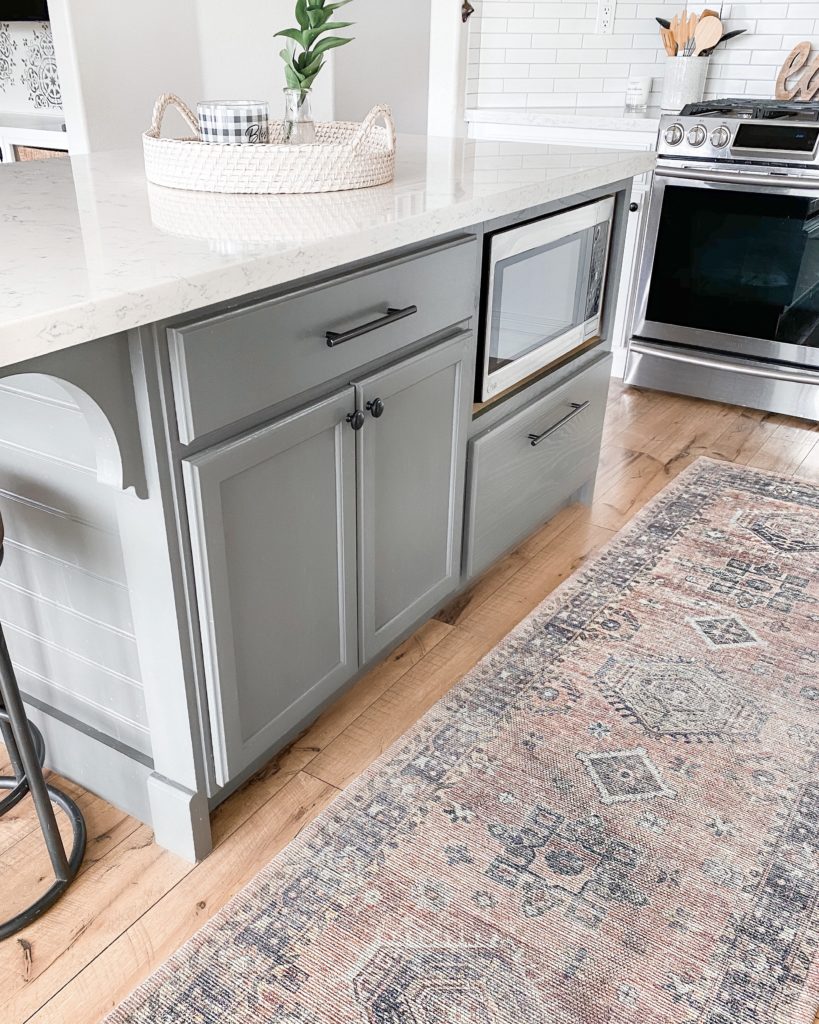 Benjamin Moore- Oxford Grey
Oxford Grey is a grey paint with blue undertones. It more closely resembles my vanity, just slightly more blue coming through- and it's Gorgeous!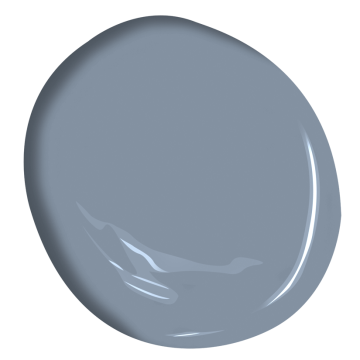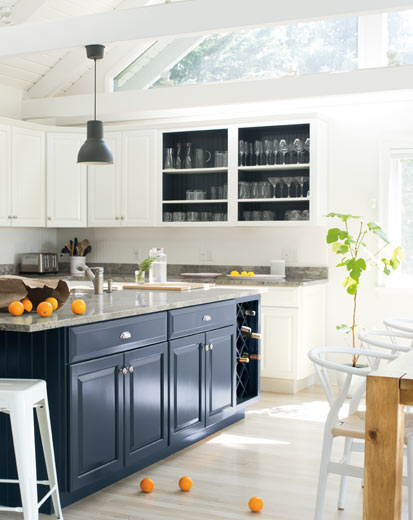 Sherwin Williams- Granite Peak
I found this photo of Granite Peak paint used for the exterior of a house. I'm not sure who to credit it to- but I think it shows the true color very well. A lot of blue undertone in this one.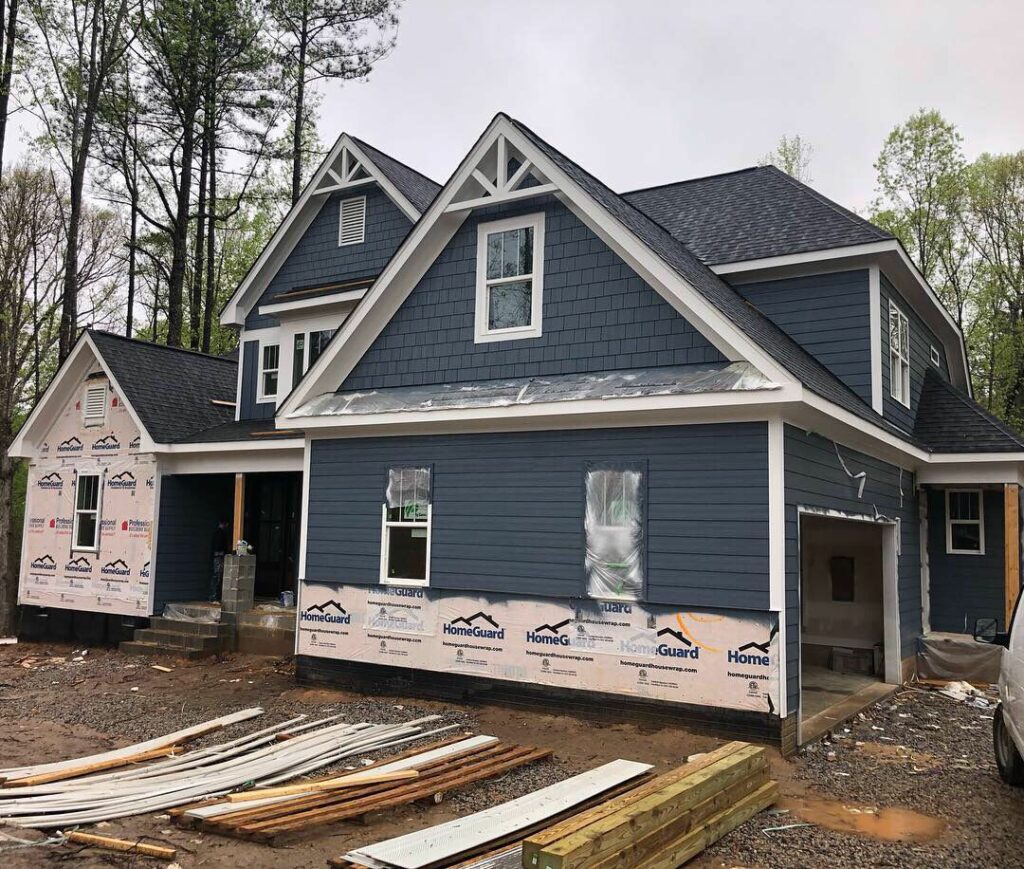 Sherwin Williams- Storm Cloud
It's the perfect blend of grey and blue. Depending on the lighting you may see one more than the other. Love this color for a vanity.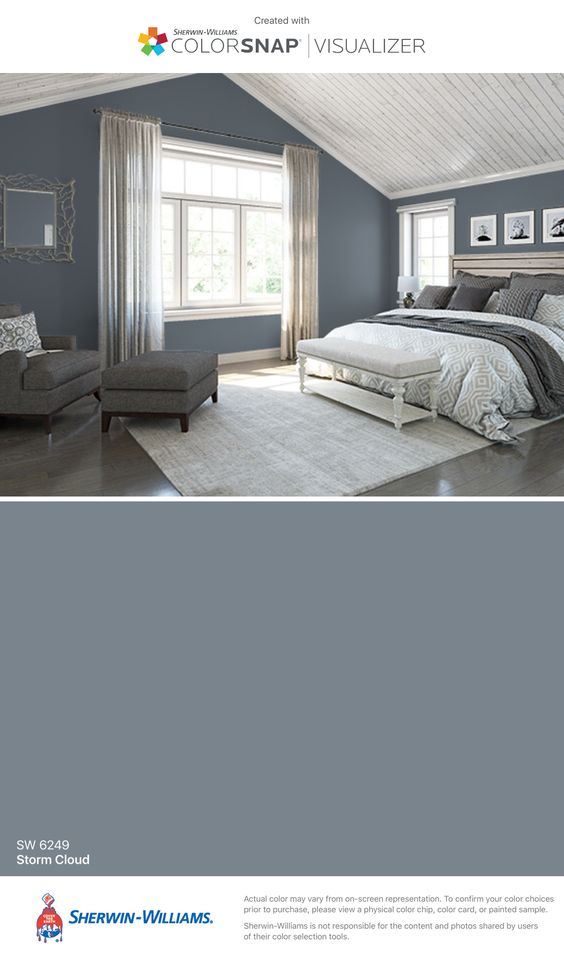 Benjamin Moore- Cheating Heart
This is a super dark charcoal-blackish-but with a blue undertone… and it could possibly be my favorite color of all. Love this one for some drama and depth! Almost wish I used Cheating Heart for my vanity… with the gold hardware. Yes!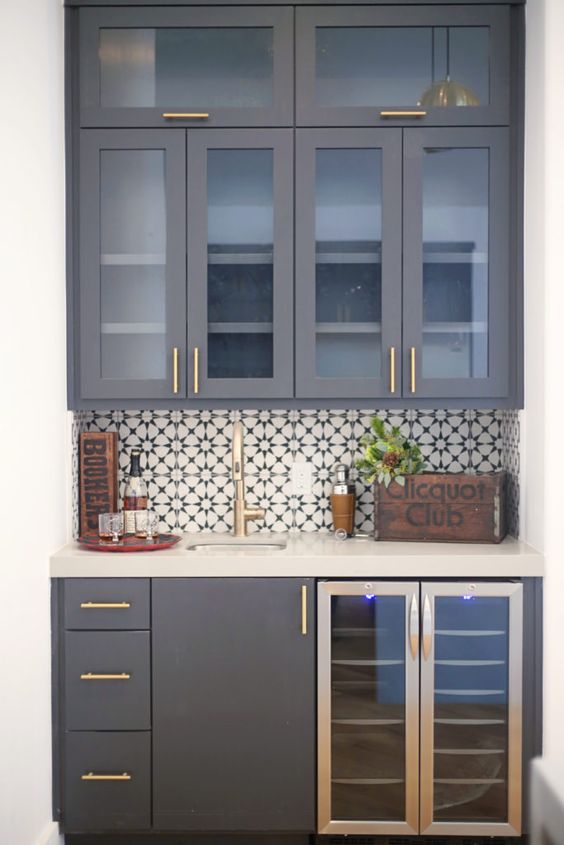 Every single one of these colors are a win, you cannot go wrong! If you'd prefer more of a solid Grey look, go with Kendall Charcoal. If you would like the paint to read more blue, possibly Oxford Grey.
Follow my post HERE for painting your cabinet.
I can't wait to see your bathroom makeovers!
Which grey paint colors do you like? Let me know in a comment below!
Happy Refinishing!
XOXO,