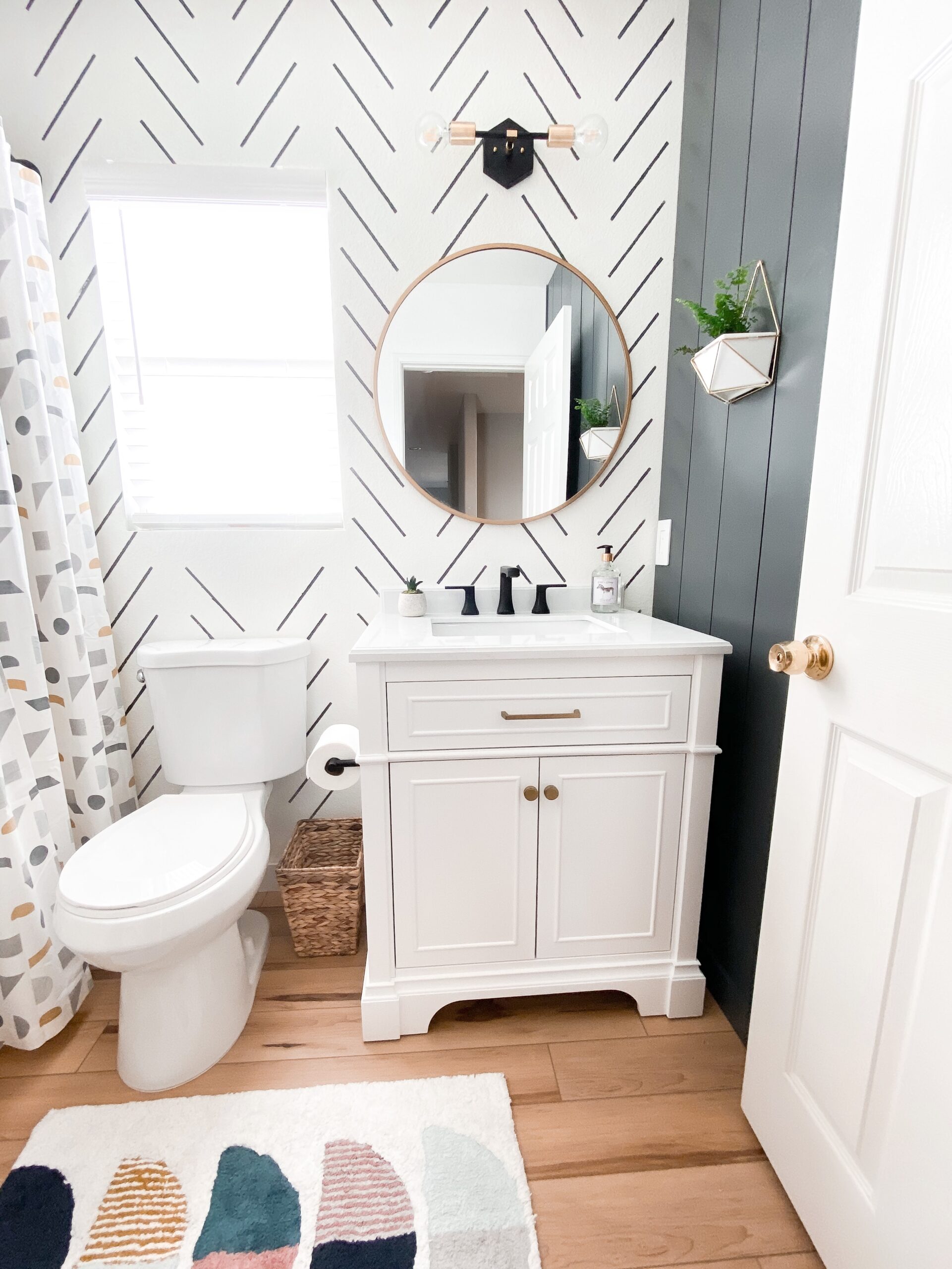 This website may use affiliate links. When you purchase products from an affliliate link, I make a small commission.
This sad, sad kids bathroom has been staring at me for years. I just put it on the back burner while finishing other projects throughout the house, and decided it was time to give it a little update. Yes! So excited for this one!
Here is the bathroom before I started the update… very similar to our master bath and guest bathroom before I updated those rooms also.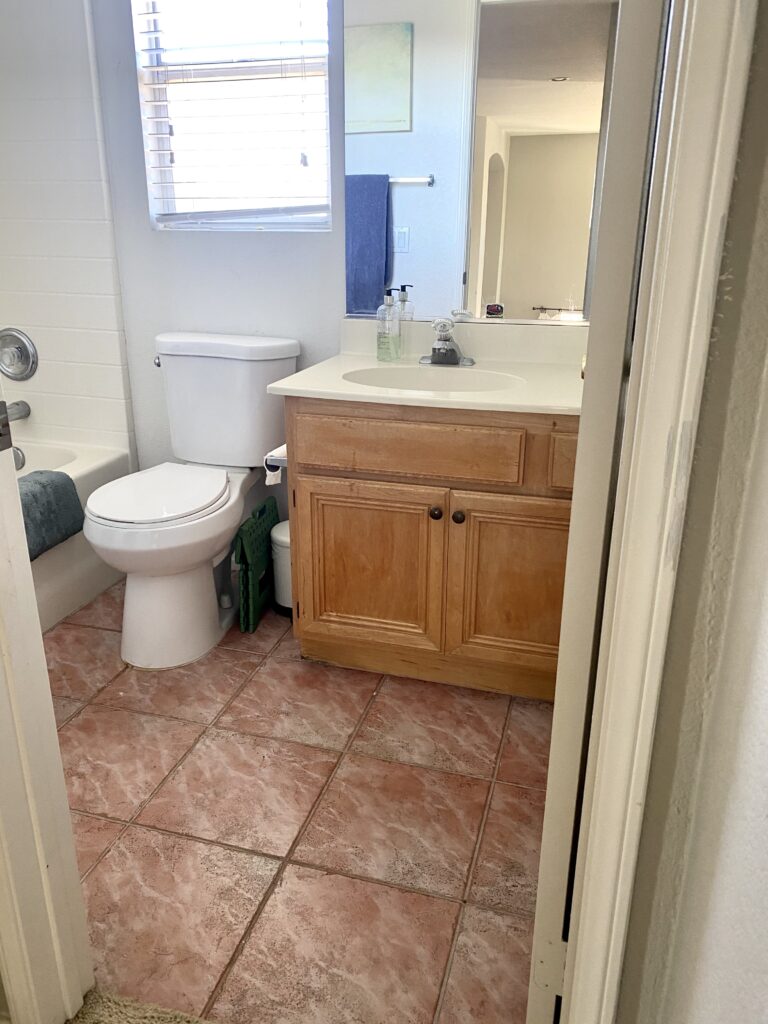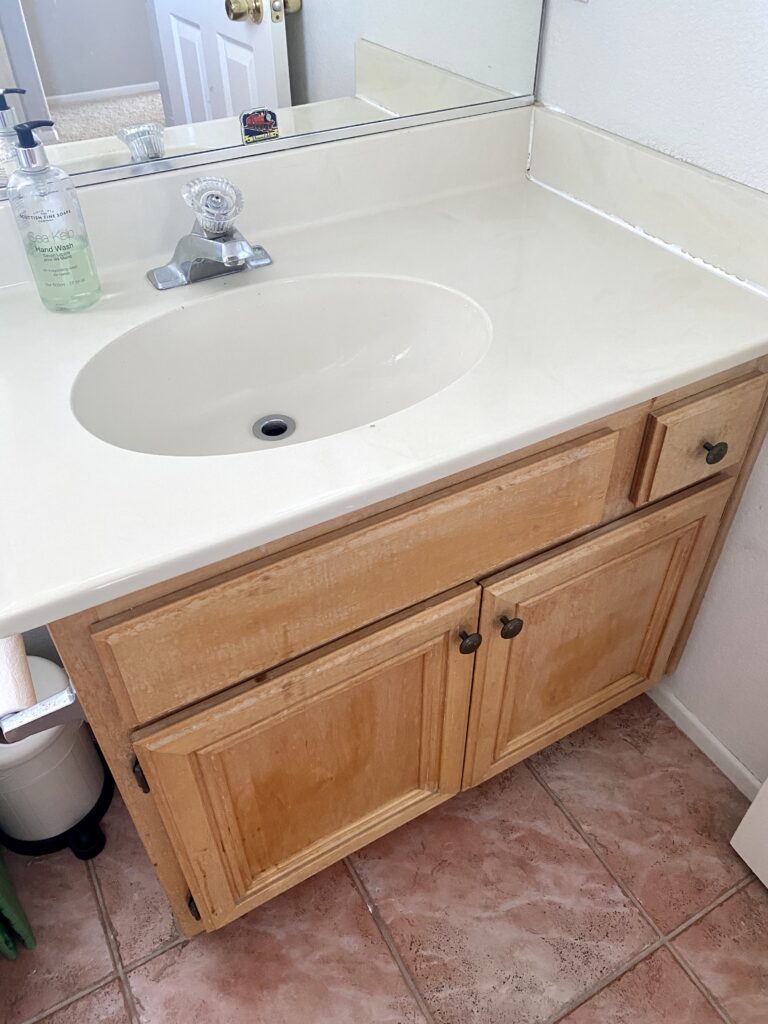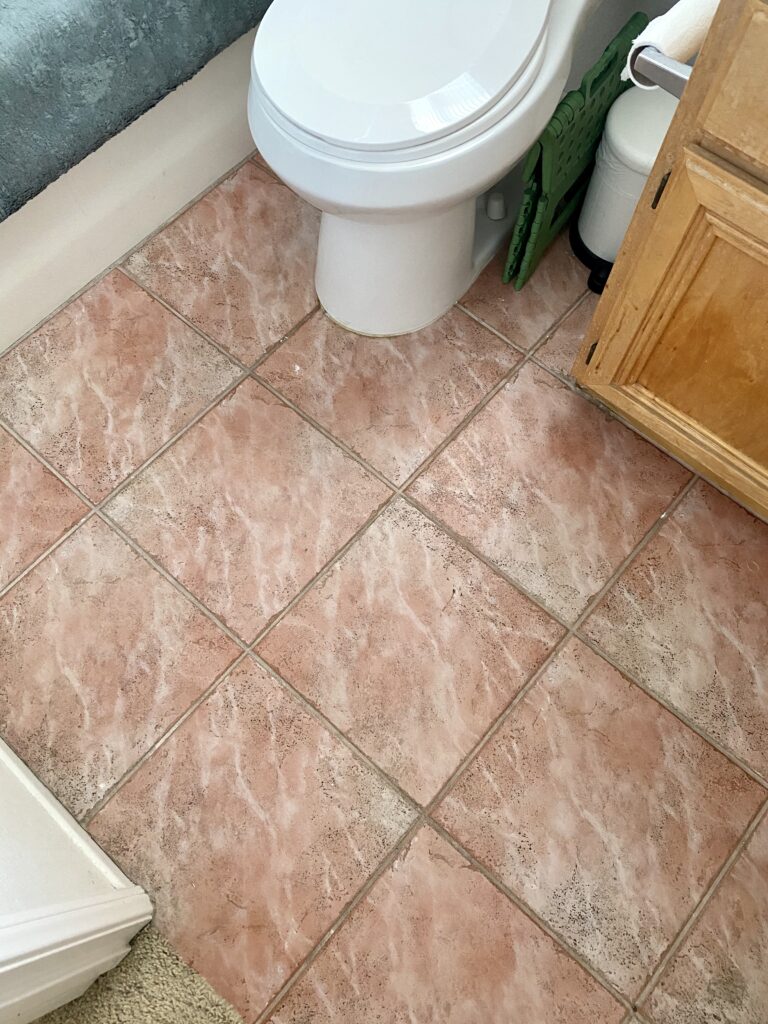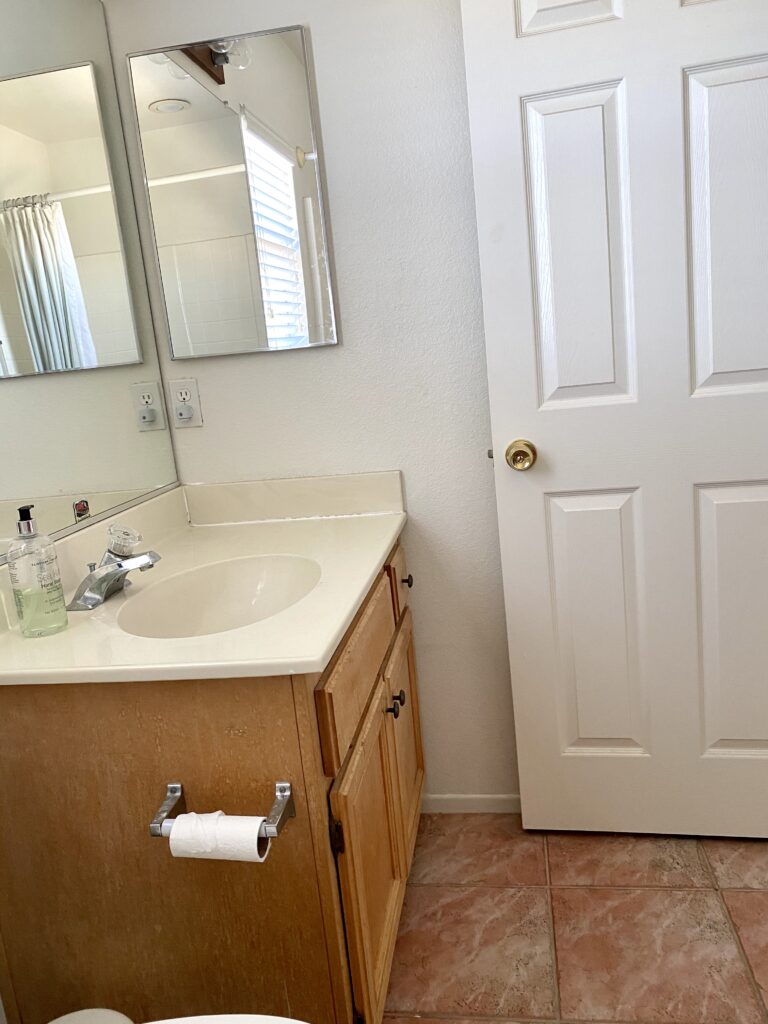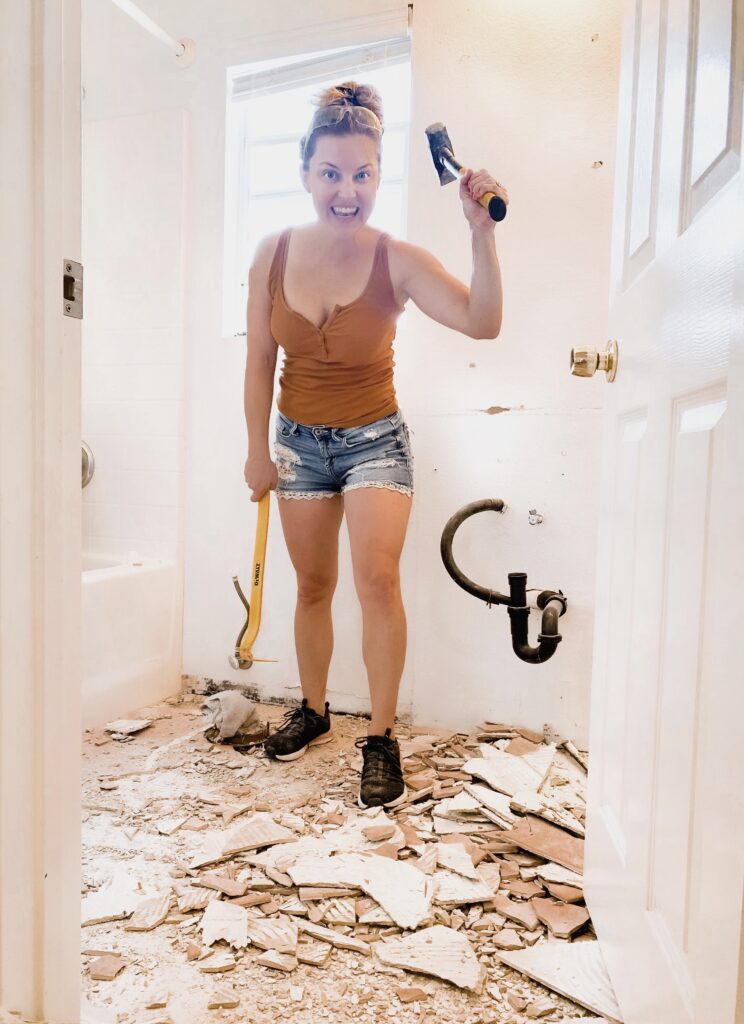 Kids Bathroom Makeover
I cannot tell you how satisfying it was to demo this tile with a giant hammer and crow bar. This was the first time I've taken out tile. It was tough, but almost like therapy smashing away at it. I was actually pretty nervous about putting in the wood floors, but the process was shockingly easy! Anyone could do it. The floors I went with are solid, affordable, and really beautiful too.
I know, you're wondering why I thought it needed updating. It was already so gorgeous. 😂
I considered taking out the tub/shower combo and putting a walk-in shower here, but decided to keep it the way it was and put my money into something else. You can't always splurge! But I still feel that it turned out so cute with this fun shower curtain. What do you think?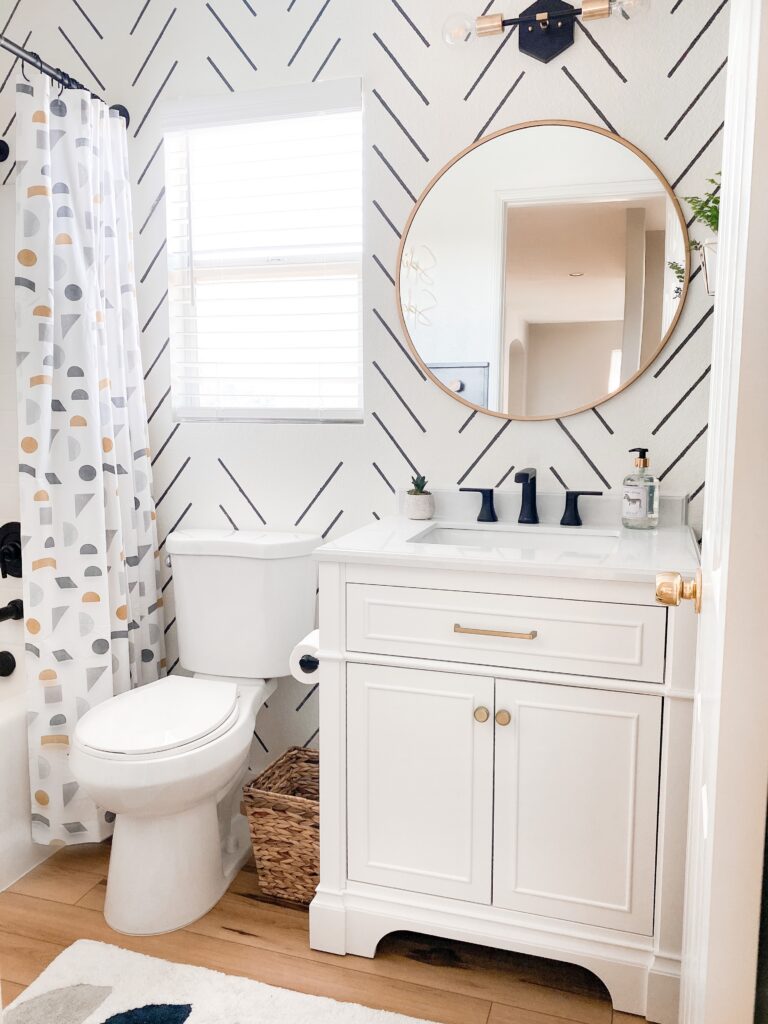 The gorgeous matte black faucet is by Pfister. We also have a Pfister faucet in the kitchen, and love the selection they offer. I chose this one because of the modern look and clean lines. Completely timeless, and won't ever go out of style.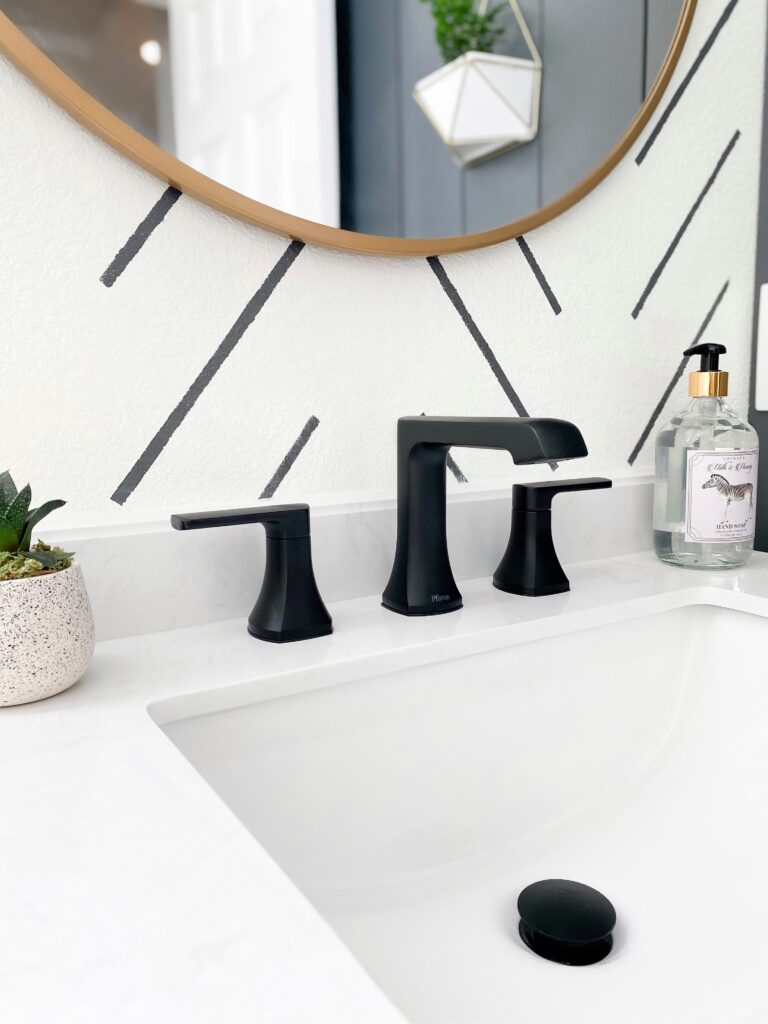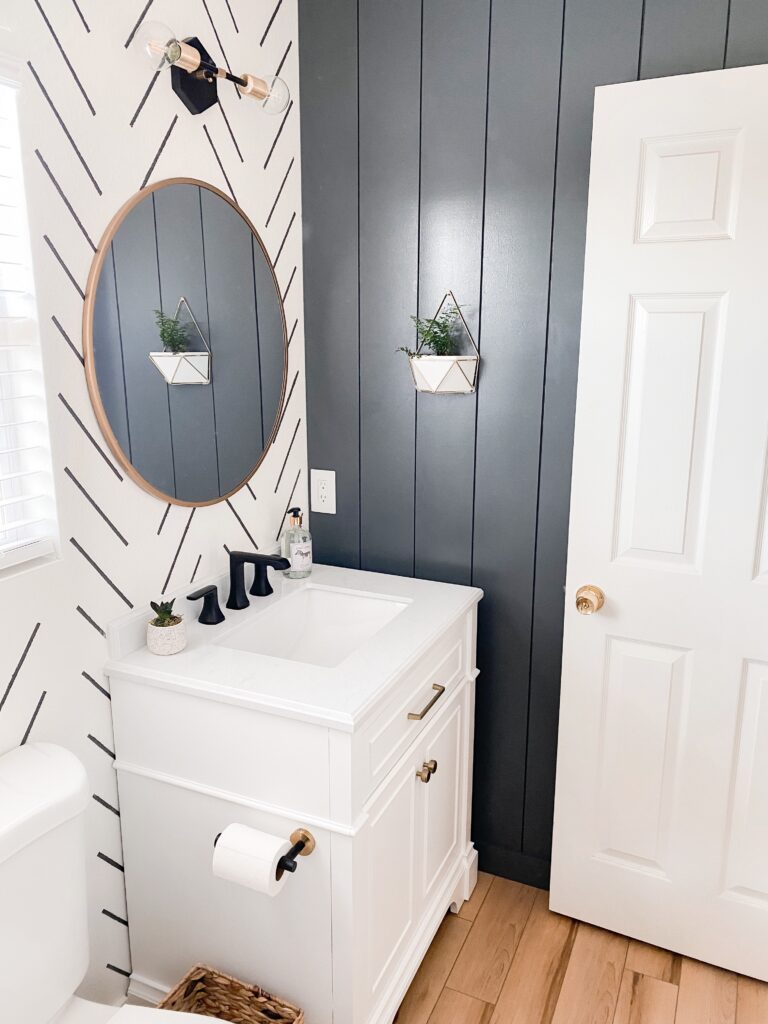 This vanity was a total winner. The construction is so good. This thing is solid! It also comes with the counter top and sink already installed, which was so great. I recommend this vanity 100%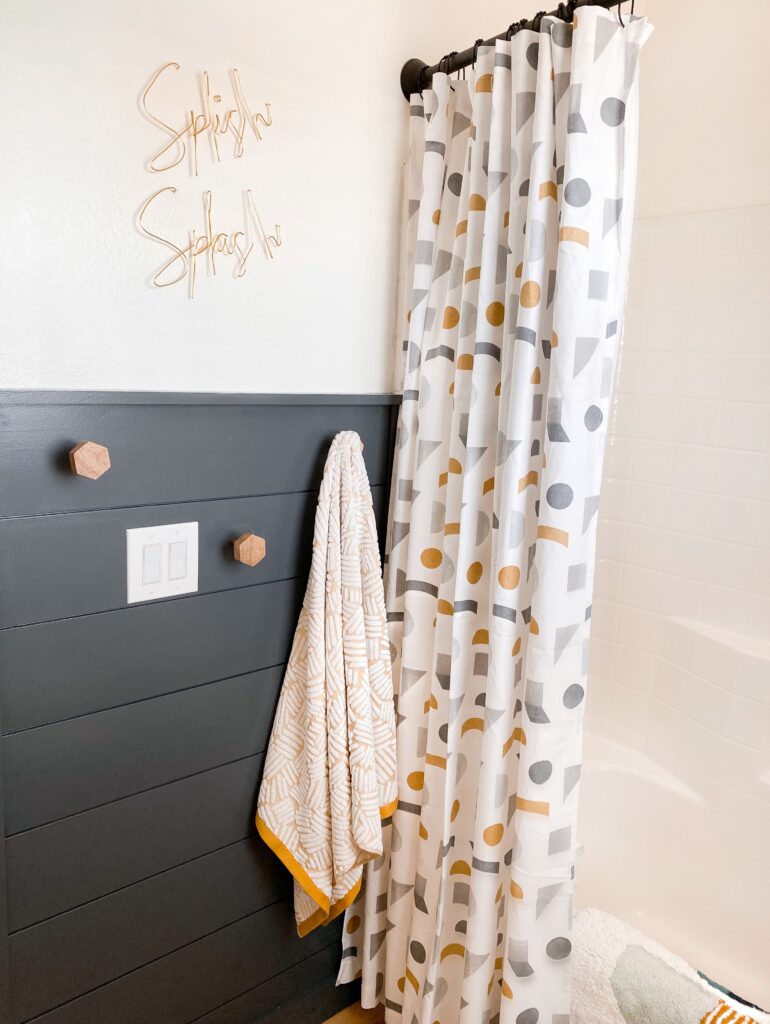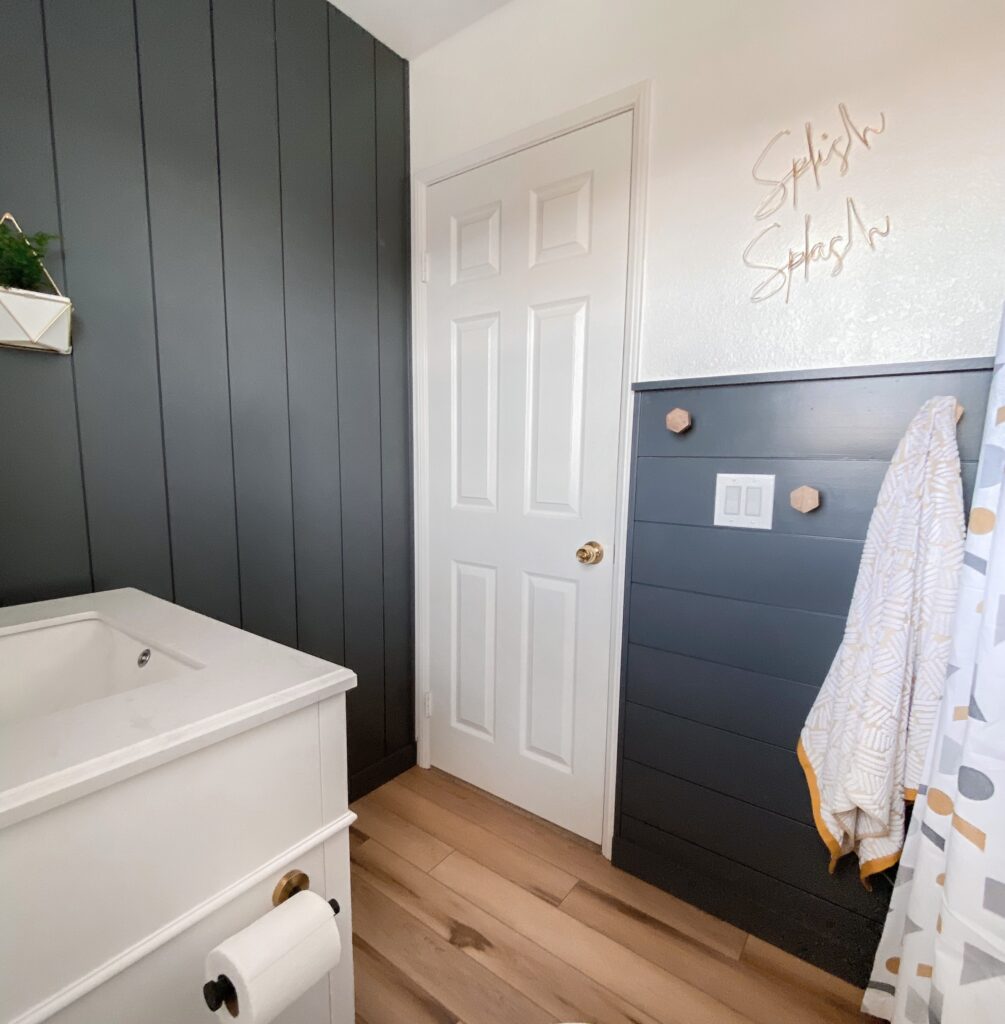 I added shiplap to the room in Graphic Charcoal by Behr. I love the dark color in this small space. I think most people are scared to add a dark color to the walls when the room is small, but I really feel that it adds such a fun contrast and almost makes it feel larger.
I went with a mix of horizontal and vertical, just because I thought it would be fun. Ultimately, my goal in the kid's bathroom, was to create a fun space that wasn't obnoxiously kid-like. Still stylish and pretty.
All of the items I used in the Kid's bathroom are linked below!
Here is the link for the Faucet, too!

Thanks for stopping by!
XOXO,