I am a sucker for a stencil. I have stenciled multiple areas of my home and am always so happy with the dramatic change it makes in such a short amount of time. I have used home decor stencils on my master bathroom floor, the walls, and even to decorate different objects. Today I want to give you a top 5 list of my favorite stencils.
Top 5 Home Decor Stencils
This stencil will have to be my first to mention, as it is the one I used in my master bath. It has an ongoing pattern so it doesn't need to line up with any grout lines, which makes painting it on so much simpler. It will look just gorgeous in any color. This one is the Parlor Lace Stencil. Here is a look at my Master bathroom with the Parlor Lace Stencil.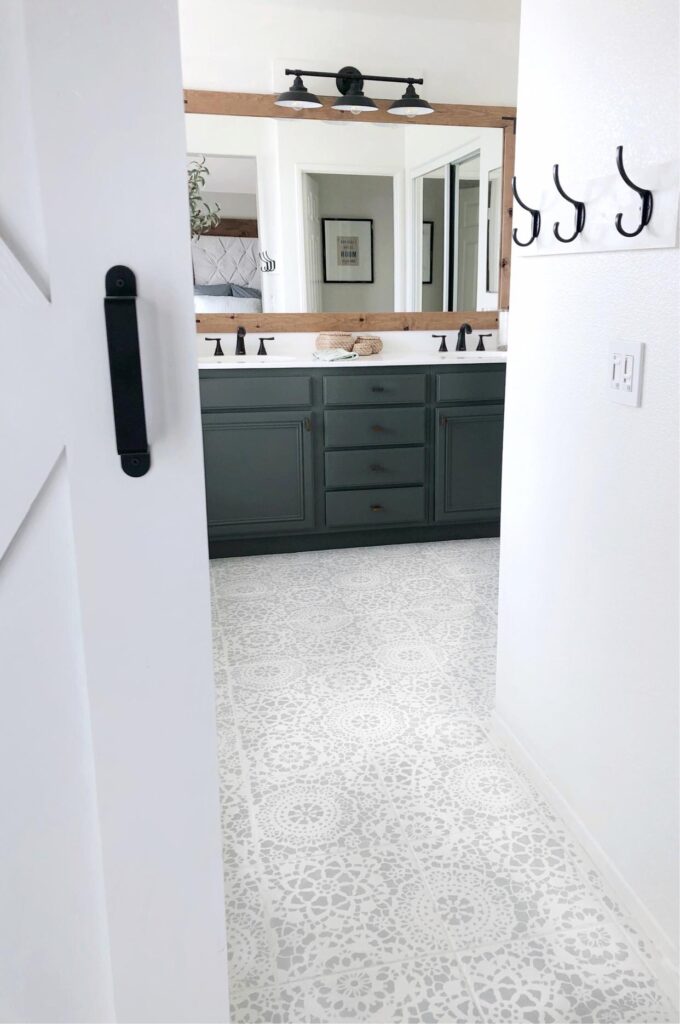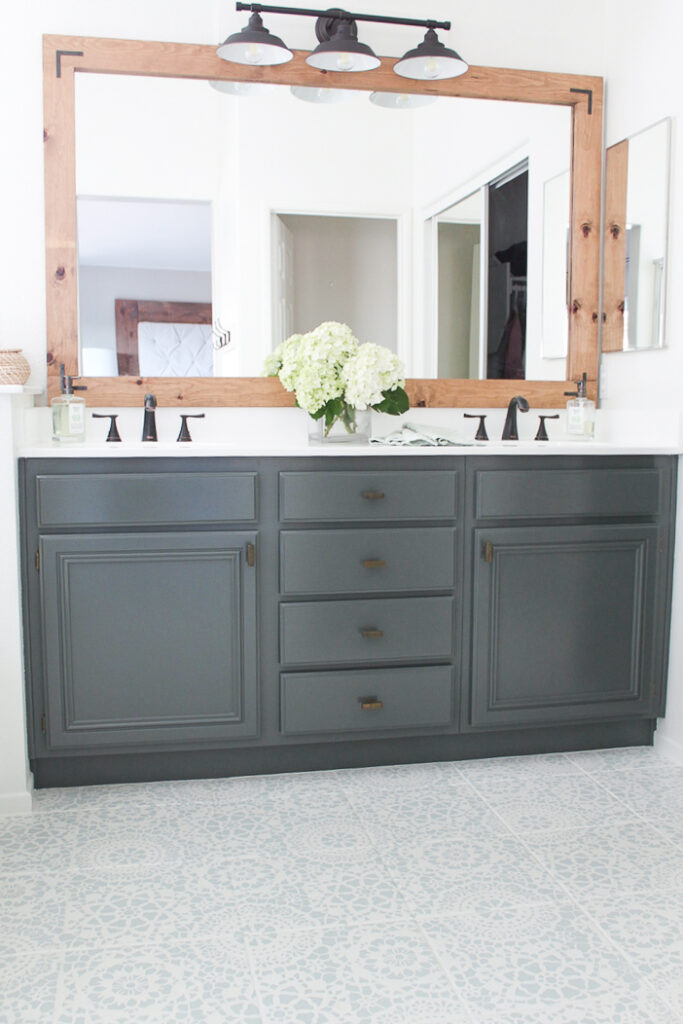 Another stencil I love is the Firefly Bonnie Christine Wall Stencil. It gives you a pattern all over the wall, that isn't overwhelming and adds a touch of fun to any room.
Here is the Firefly Stencil in my kid's playroom.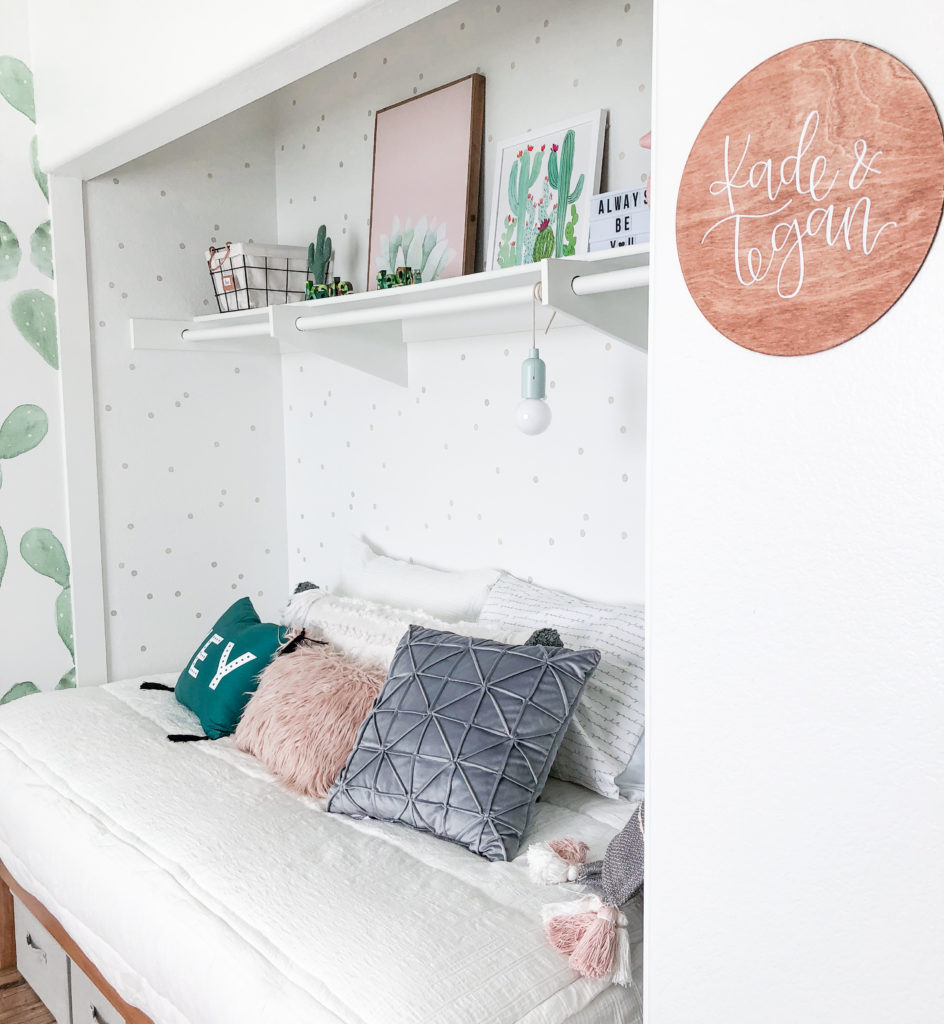 It's amazing what a stencil can do to an old closet, right? It really is the small details that make a space stand out. Here it is again in black, which I love also!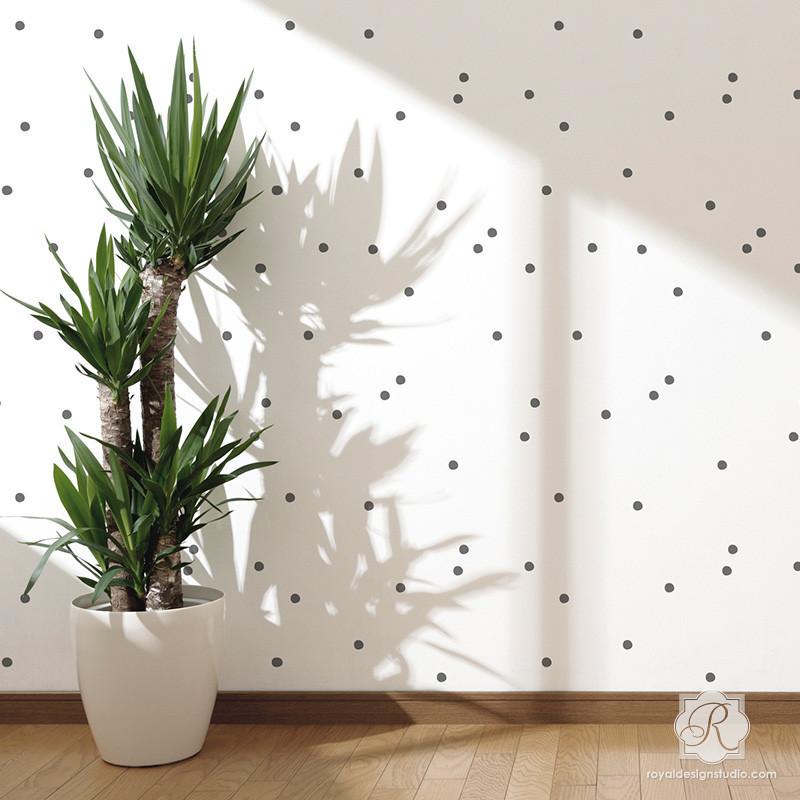 There are so many spots in your home that you can stencil. Why not that ugly tile around your fireplace? Or your backsplash. Who has the time/extra expenses to put up new title? This stencil is Moroccan Geometry, and omg it makes this backsplash look like it cost a pretty penny. Are you adding to cart yet?? So good! Photo by Siren Spaces.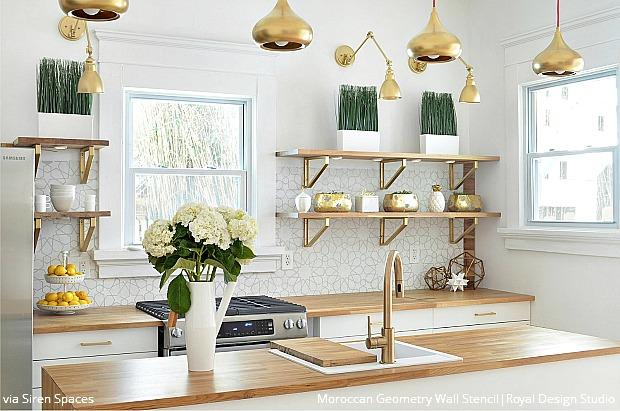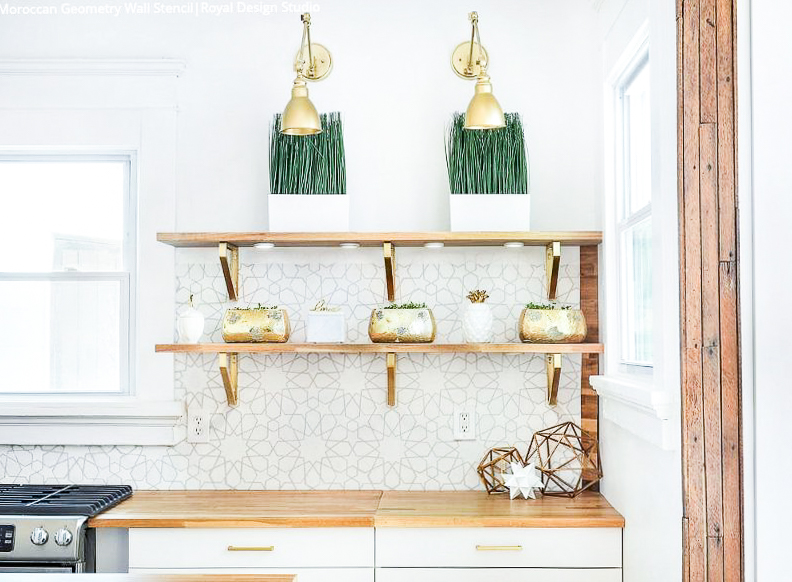 I think hexagon is here to stay for decor. This stencil would freshen up a bathroom or the tile around a fireplace. The options and color schemes are endless.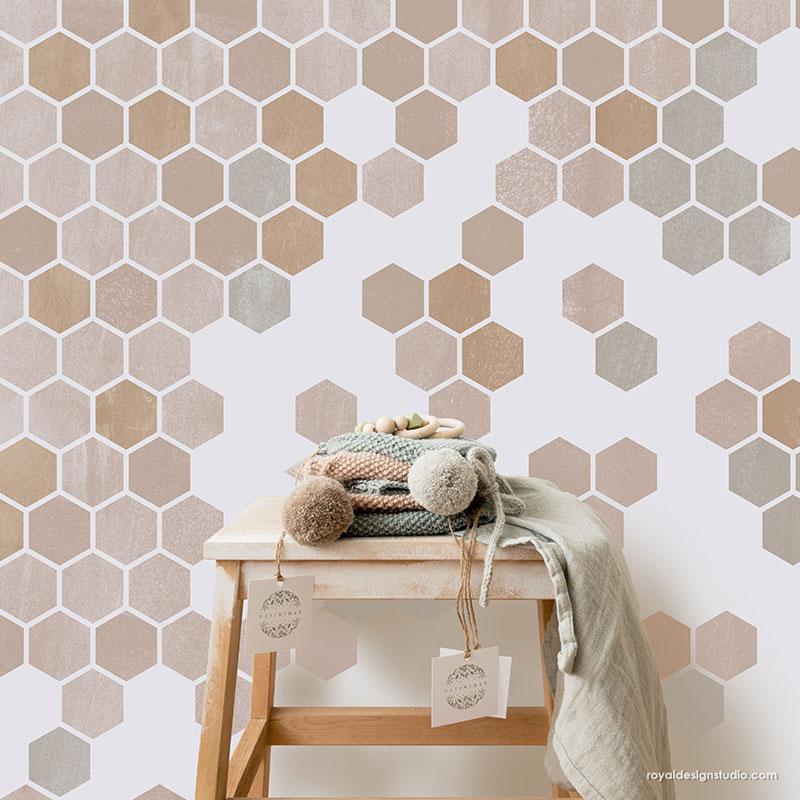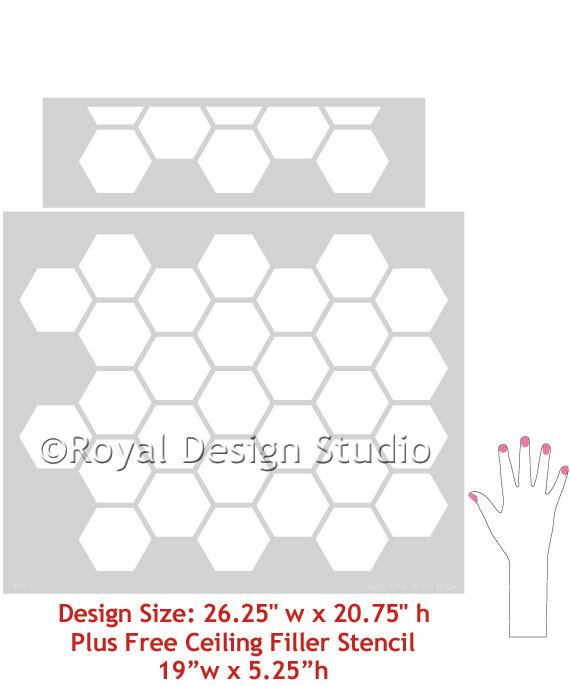 When choosing a stencil, make sure you pick a size that will work best with your space. The Honeycomb stencil is fairly large, over 2 feet long- so keep that in mind for smaller areas. If you have a large area, picking a large stencil will help the job go by much faster.
I love the fresh look of the Illusion Tile Furniture stencil. I think it would be perfect on a bathroom floor, or even a piece of furniture. Keeping the color light will give an airy feel, and using a dark paint will make it feel really modern.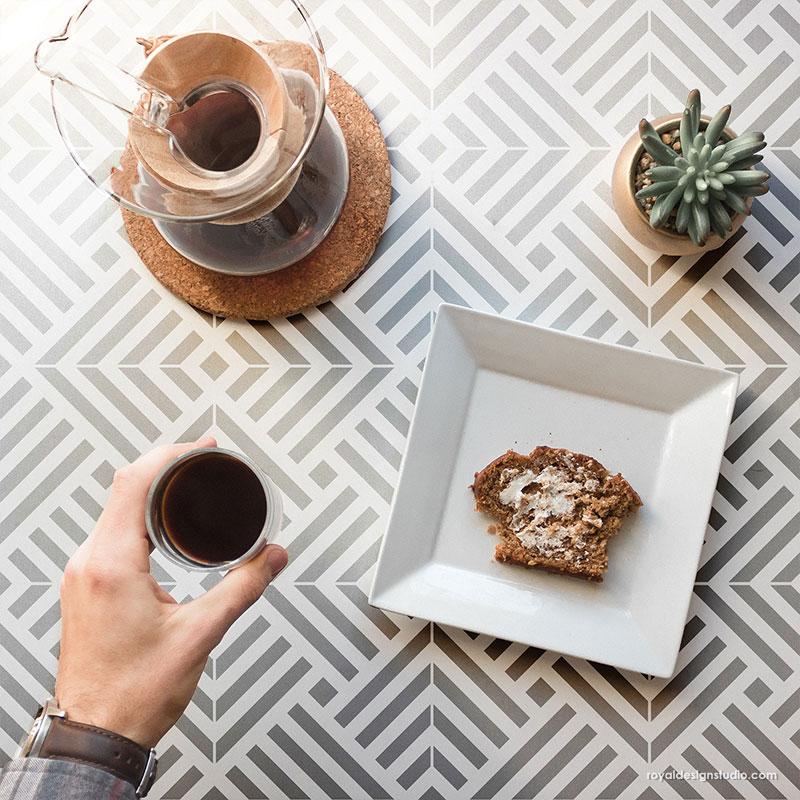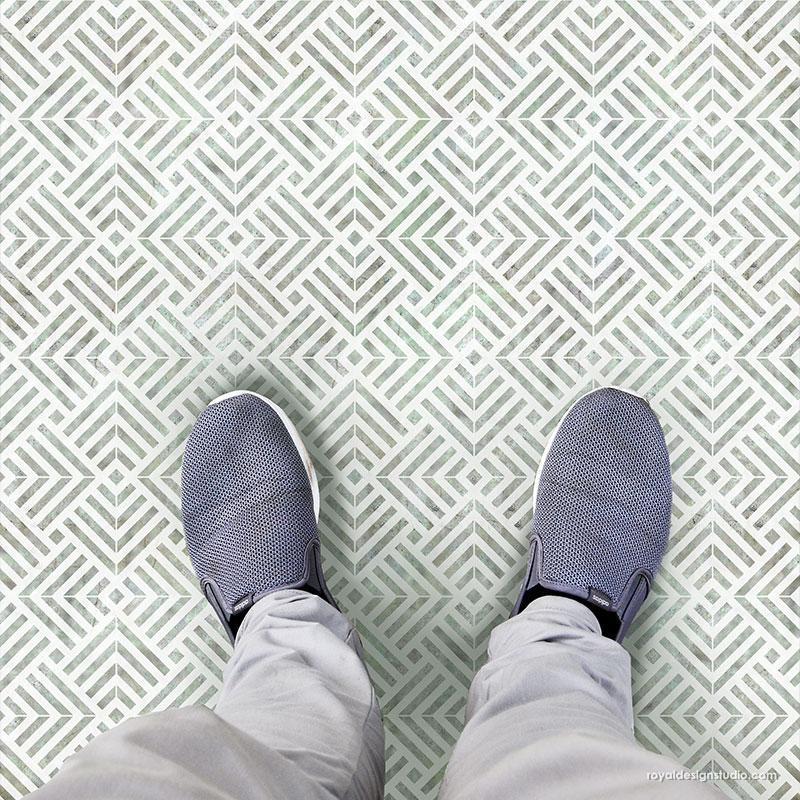 It was soooo hard to only pick 5 home decor stencils, but if you're anything like me, too many choices gives me anxiety. Narrow it down to the best choices. Like going to The Cheesecake Factory or Home Goods… my heart beats fast from all the options. Lol. So here are my top 5, use them for the walls, floors, backsplash, fireplace, furniture, anything your heart desires. I promise it will be a WOW factor in your home.
All these home decor stencils are from Royal Design Studio– Their quality is amazing and always produce the best result.
Please check out my posts on stenciling in your home.
Master Bathroom One Year Update
Have fun!!
XOXO,