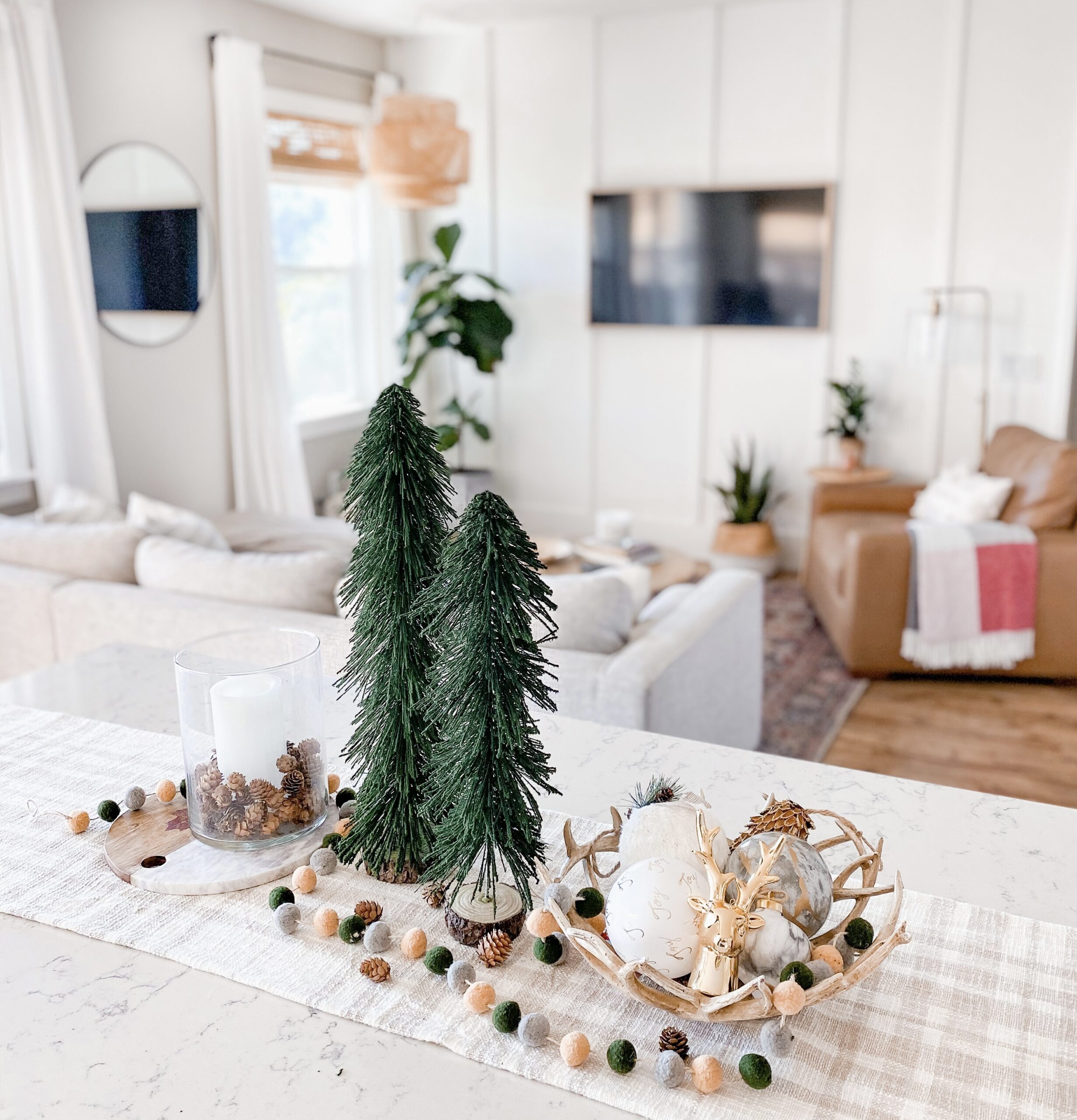 This website may use affiliate links. When you purchase products from an affliliate link, I make a small commission.
The holiday season always flys by so fast! It can be a ton of extra work, time and money to change your decor based on each holiday. I decided this year, to create some of my decor based around the season as a whole. Finding items that can transition seamlessly throughout this time of year, makes life easier, and easier is always a GOOD thing. The first place that came to mind was JOANN's Craft & Fabric Store. You may think they only have fabrics, but the home decor and crafting selection is really impressive.
I wanted to create a table centerpiece that could achieve this, so I went to JOANN's Fabric and grabbed a ton of great items. The selection there is so great, and they always have sales and coupons available too. Who doesn't love a sale?
Joann Holiday Decor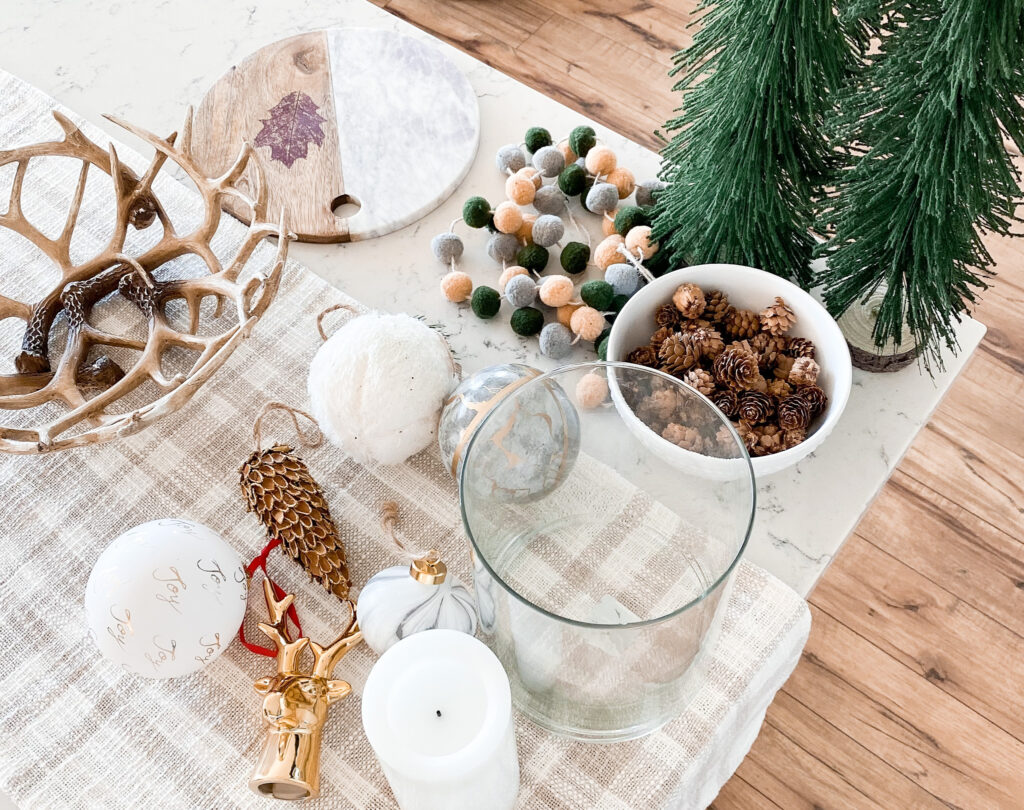 I chose some rustic pieces such as the antler bowl, and pine trees with wooden bases. And mixed that with a little sparkle from the gorgeous ornaments and some fun Pom garland. A little Fall meets a little Xmas.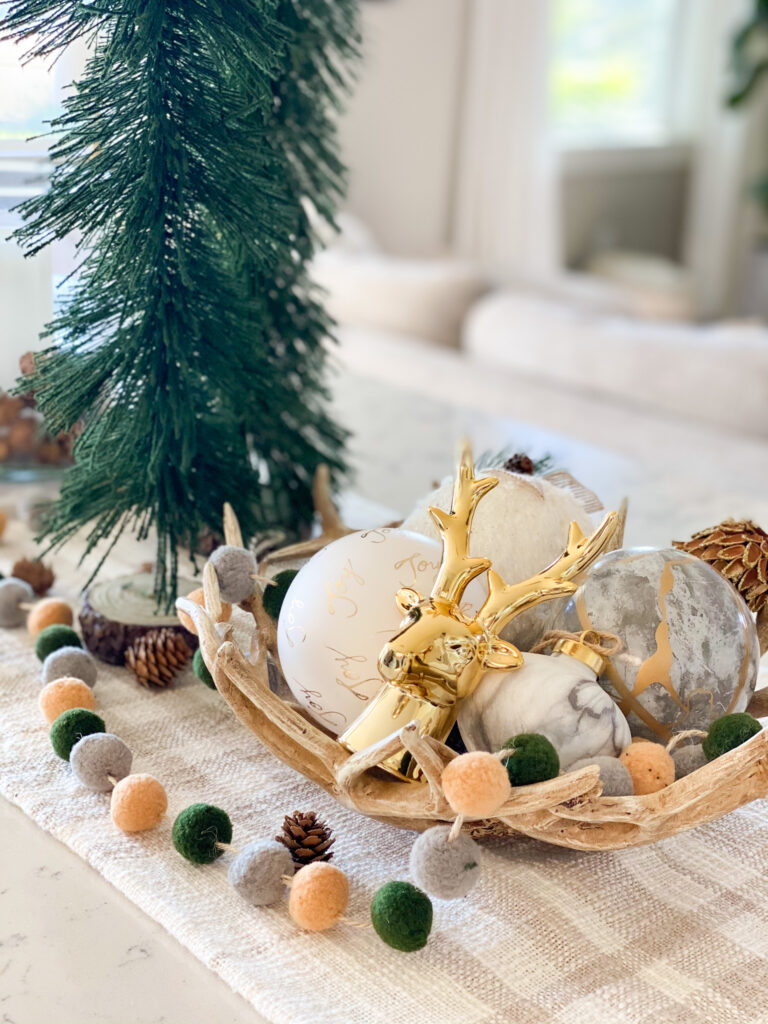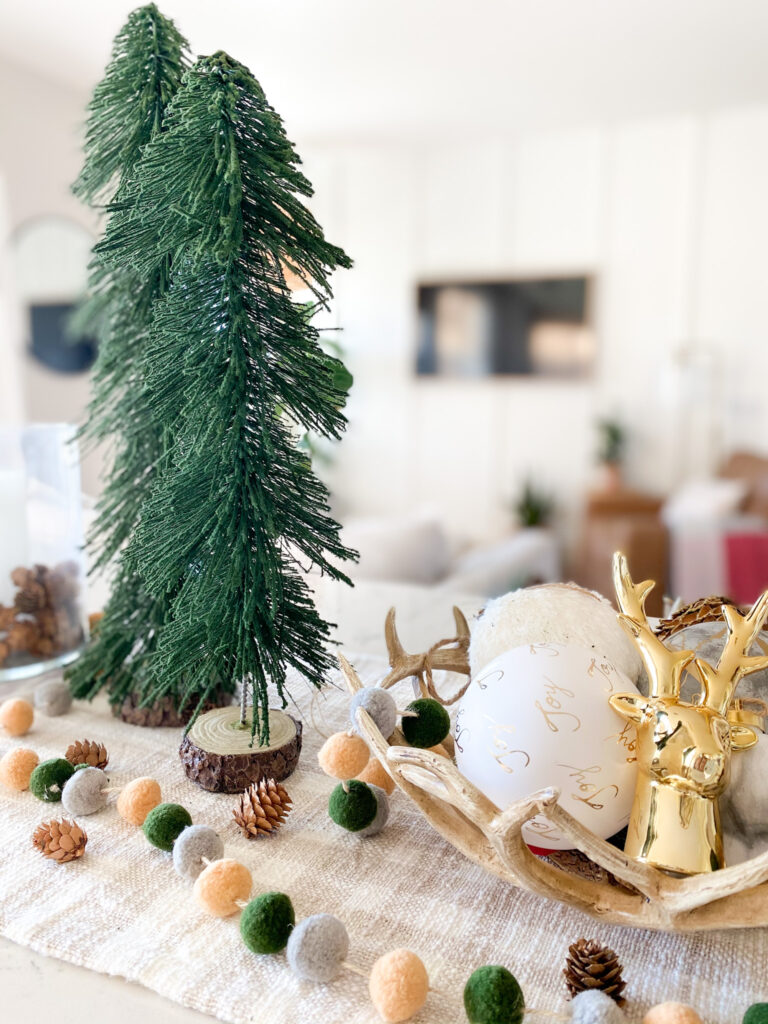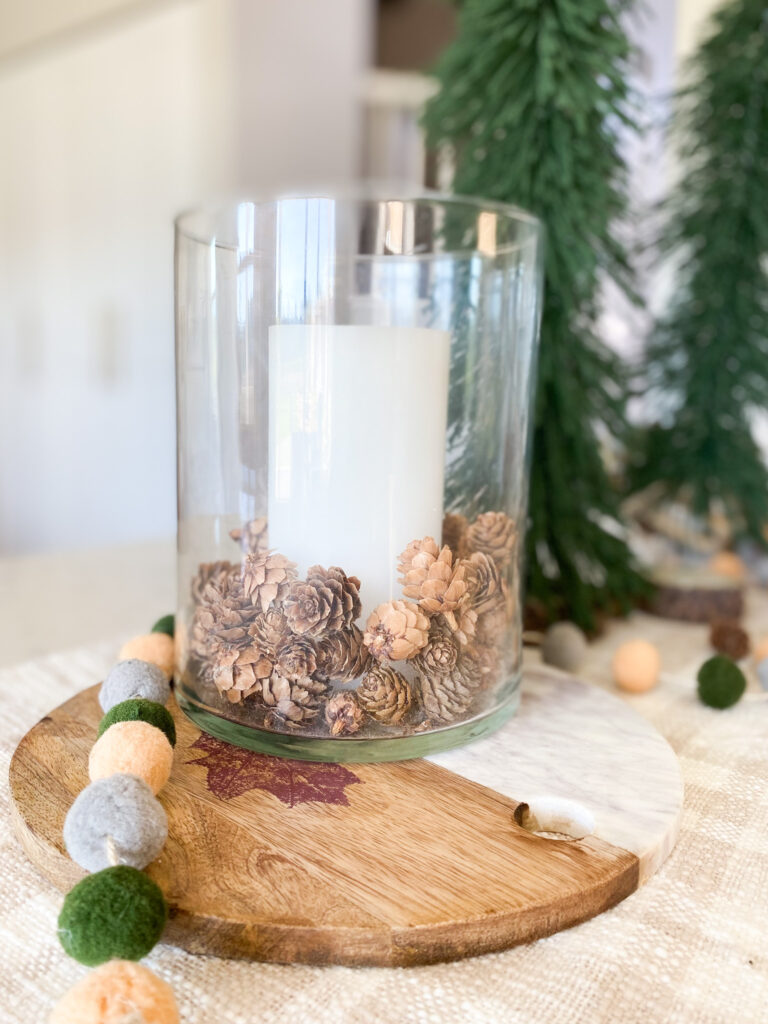 I may add a little more sparkle in December with a small strand of white battery powered lights in the pine trees. Such a a simple addition to the centerpiece to make it feel more Christmas-y. I currently have this on the kitchen island for a small get-together I'm throwing this evening, but after tonight I'll be moving this to my dining room table for the rest of the season.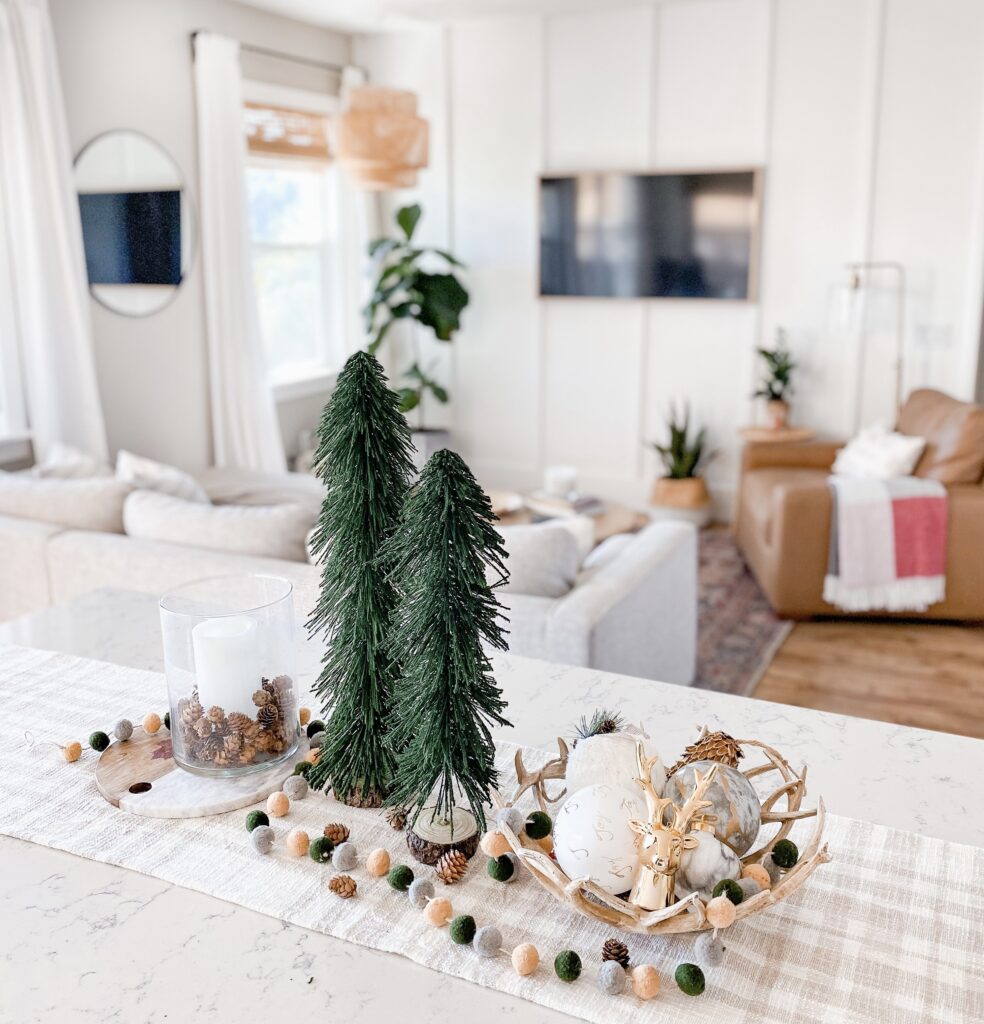 Head over to your local Joann's Fabric & Craft Store, or Joann.com and grab your own fun Holiday decor!
Happy Holiday Season!
XOXO,

What Joann Holiday Decor are you currently loving? Let me know in a comment below!