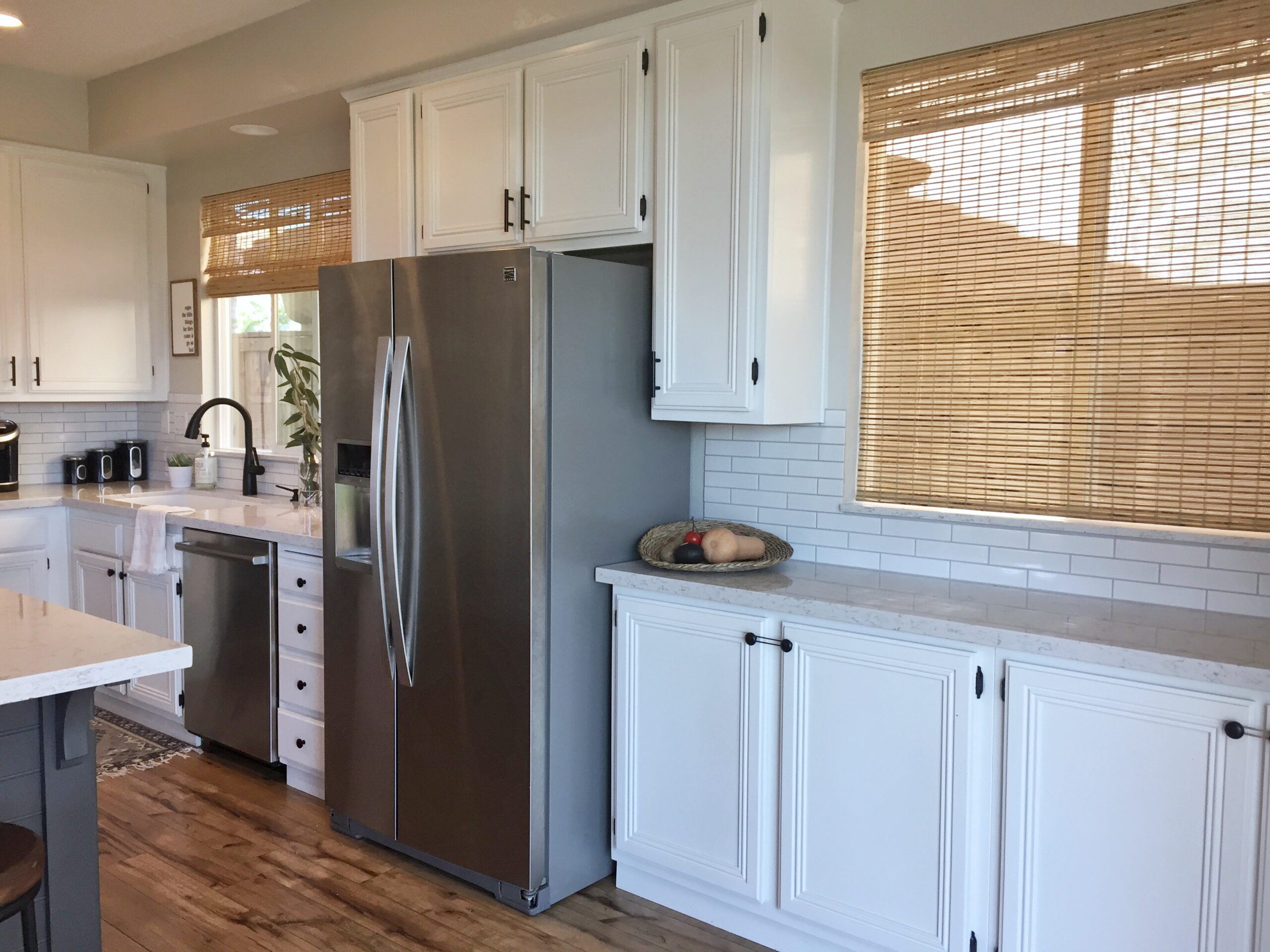 This website may use affiliate links. When you purchase products from an affliliate link, I make a small commission.
I'm excited about this bamboo shades post, because it's something that seriously ANYONE can do and it saves so much money!
I knew I wanted a natural look for my kitchen window coverings. At first, I considered fabric roman shades, but then realized I would have those things spotted up in no time! I needed something I could just easily wipe down to clean. No washer/dryer needed. I decided to go with bamboo. I felt it would tie together all the other natural pieces in our kitchen/family room area.
After researching bamboo roman style shades online, I found that no one carried my window sizes in stock, so I would have to custom order for my windows. This was going to cost 100's of dollars for each window…. No thank you. I found the color, and width that would work perfectly for me- but the length only came in I believe 72". Way too long! I decided to just order these bamboo shades anyway and figure it out. Haha! These are the things I do! Makes my husband nuts! Well, They were up in our kitchen windows for a while… still way too long.
I just had them pulled up so you couldn't really tell. Until the day I went for it, and shortened these bad boys up! Look how much longerthan my window these bamboo shades were.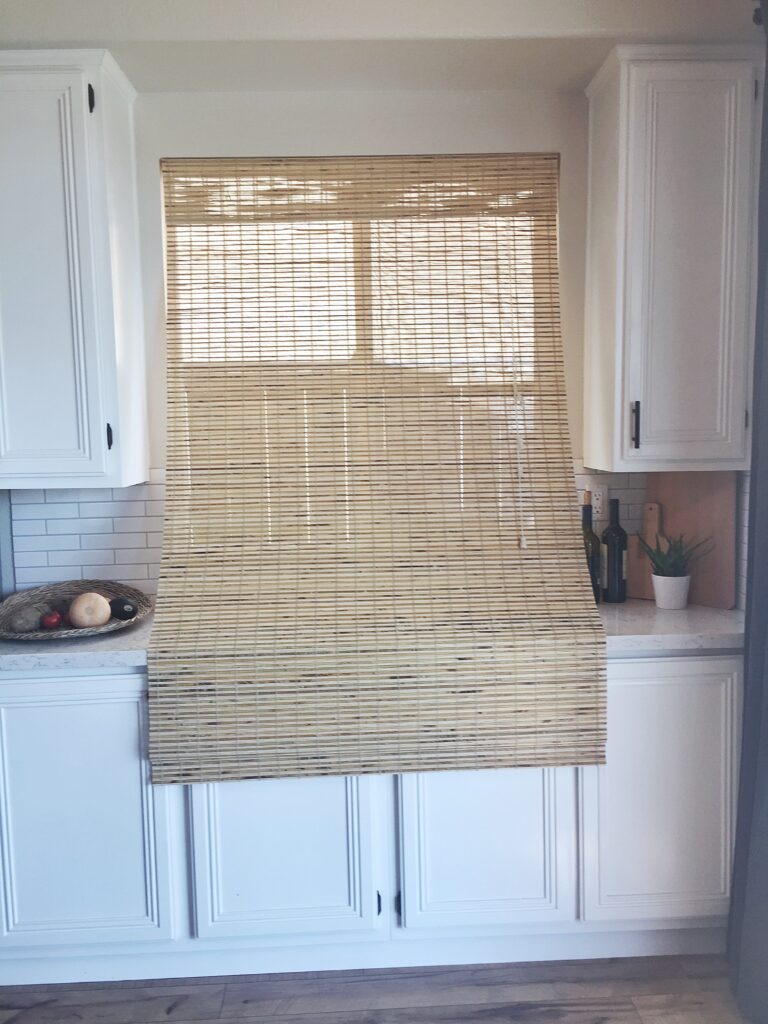 Let me tell you, shortening your bamboo shades is SO EASY.
Here is what you will need to shorten your bamboo shades:
(affiliate links included)
-Scissors
-Hot Glue gun
–Bamboo Roman Shades
(these are the ones I purchased)
That's it! Let's get started!
It's actually best to either hang them up or have someone hold them up at the top for you, so you can see exactly where you want to cut your length. Take a pen and mark both sides of the shade, on the little piece of bamboo that will be your bottom one.
Take the shade down and lay it flat on your floor. Find the nearest metal ring ABOVE your mark, this will end up being your bottom ring once you're finished. Cut the strings in between your soon to be bottom ring and the next one down. (It's hard to tell, but that ring is actually just a couple sticks above my mark)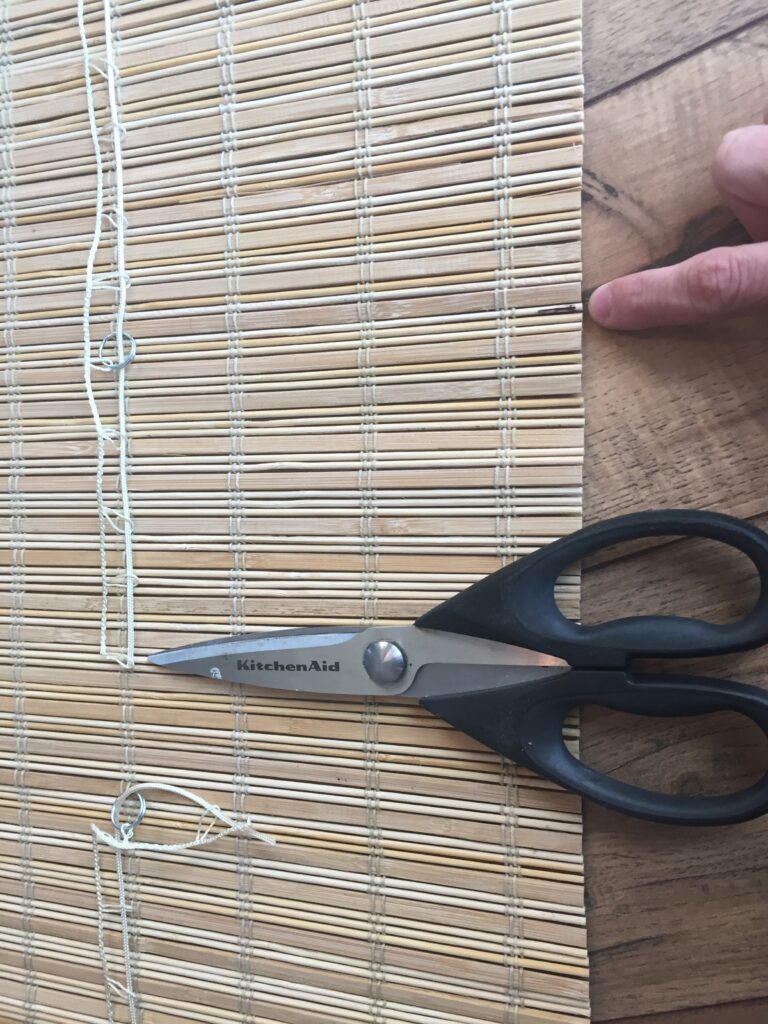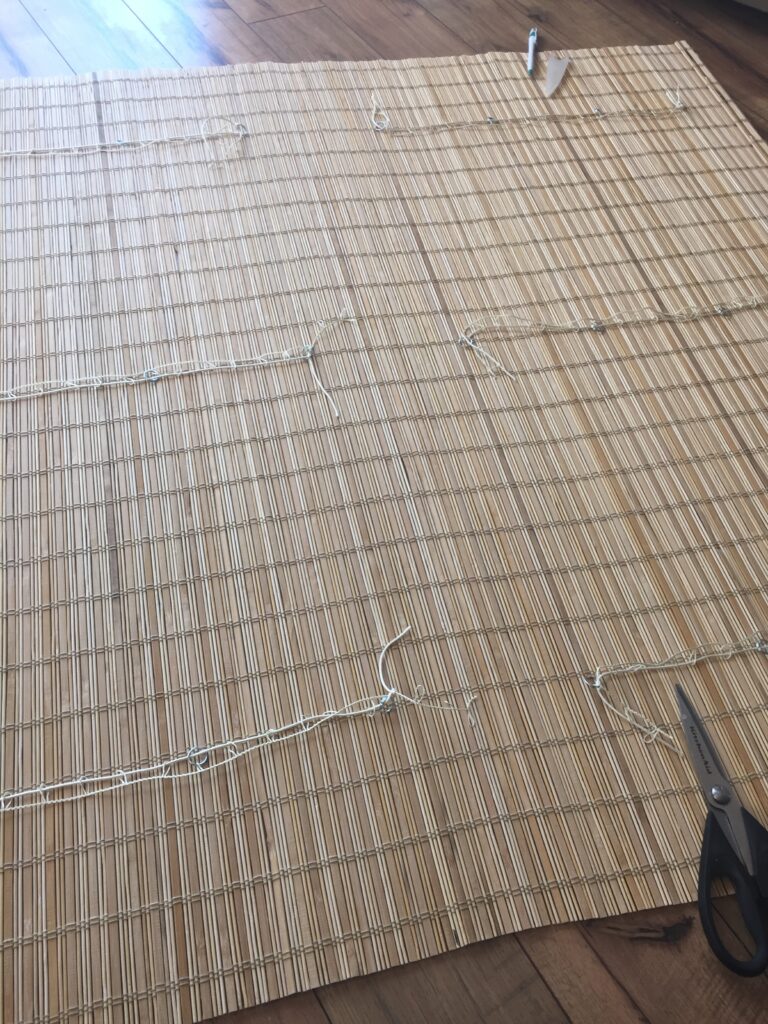 Tie the two strings in a few good knots around your bottom ring. I was super nervous to take a pair of scissors to my bamboo shades… I don't know about you, but something about that didn't feel right. Like I was making a really bad choice in that moment. Luckily, all is well. And my bamboo shades look fab. So no worries friends. Next…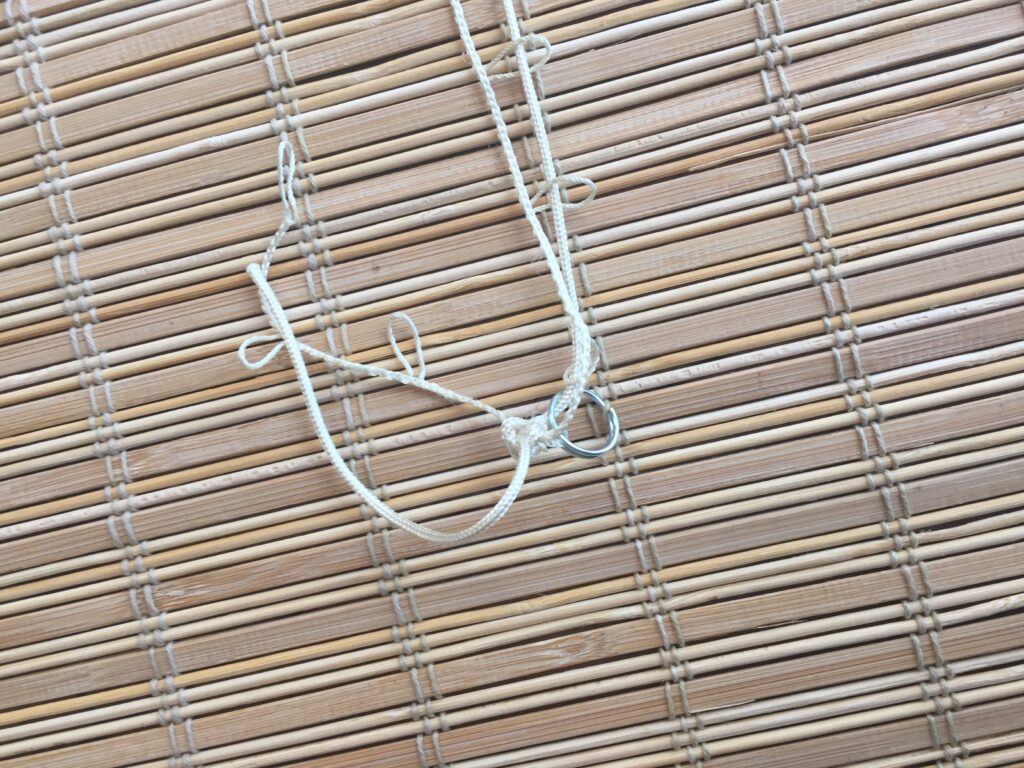 See where your mark is? Pick a spot about an inch BELOW that line and put a tiny dab of glue at every area of string along the entire width of the bamboo shade. This way, when you start cutting, your whole thing won't just unravel. So, this step… don't miss it. After finishing one side, just fold up the bottom half, and do it on the other side as well.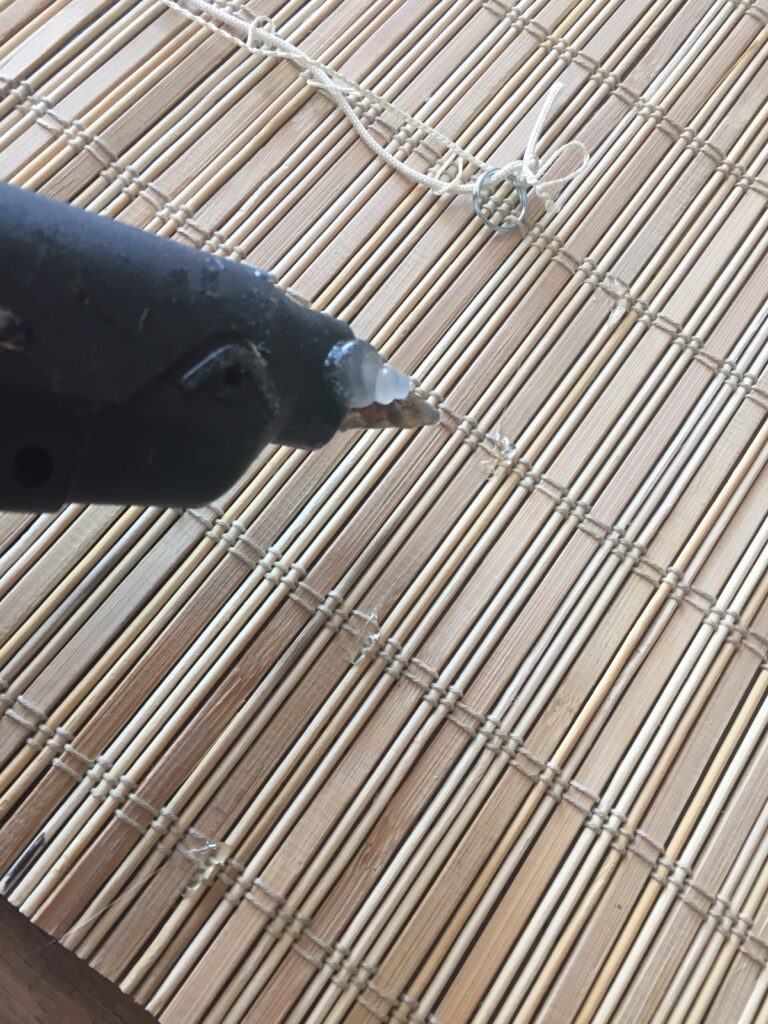 Skip a stick or two down from your glue, and begin cutting through each area of string, all the way across.
The last step, is to fold up your bottom piece and hot glue it to the back of the shade. Creating a nice, finished edge.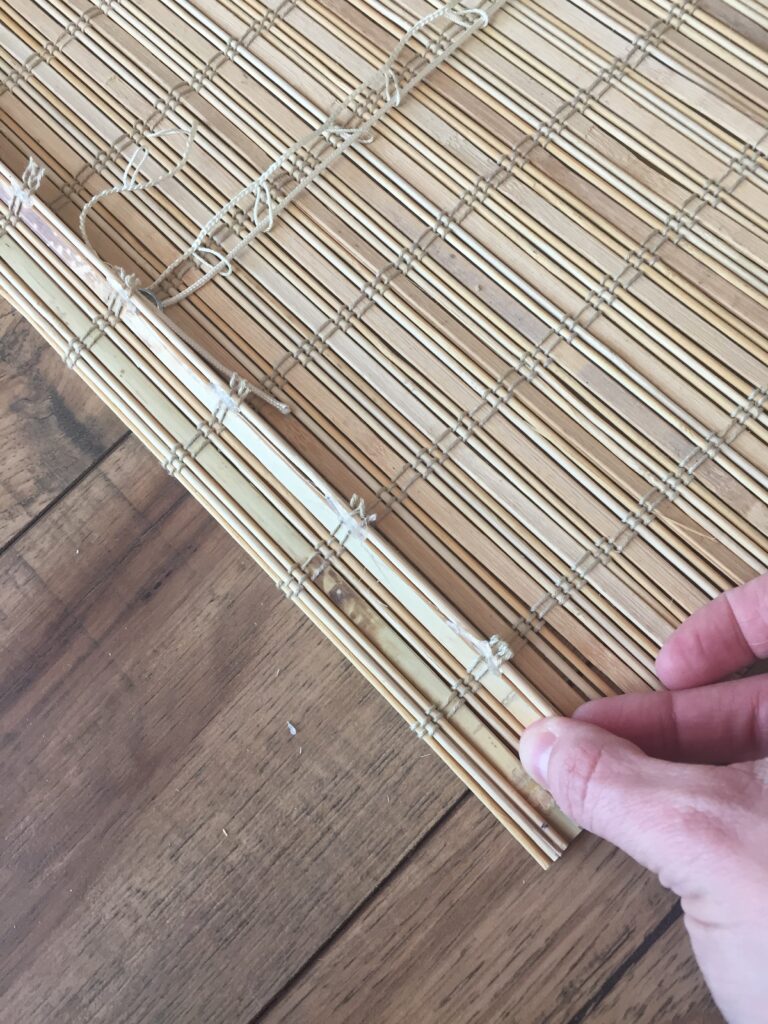 You're done! So easy, right?? And, you just saved yourself a ton of money! So fast and simple.
I mean, can you tell these bamboo shades weren't custom made? Here are the Bamboo Roman Shades
I bought.
There are a ton of options for widths.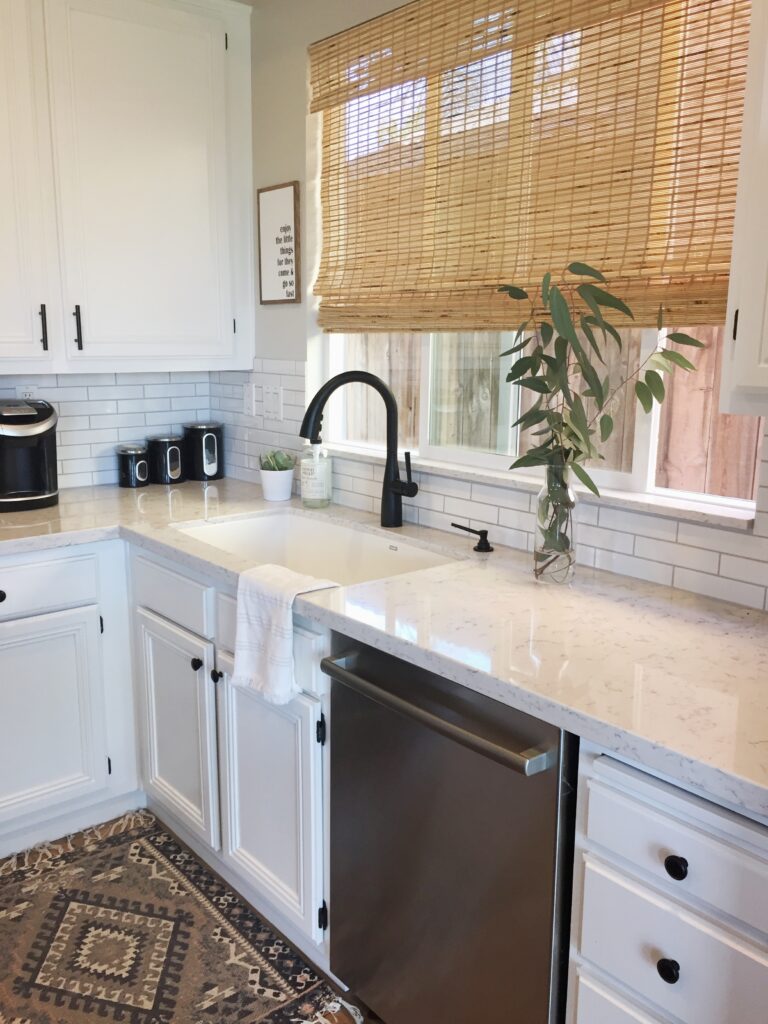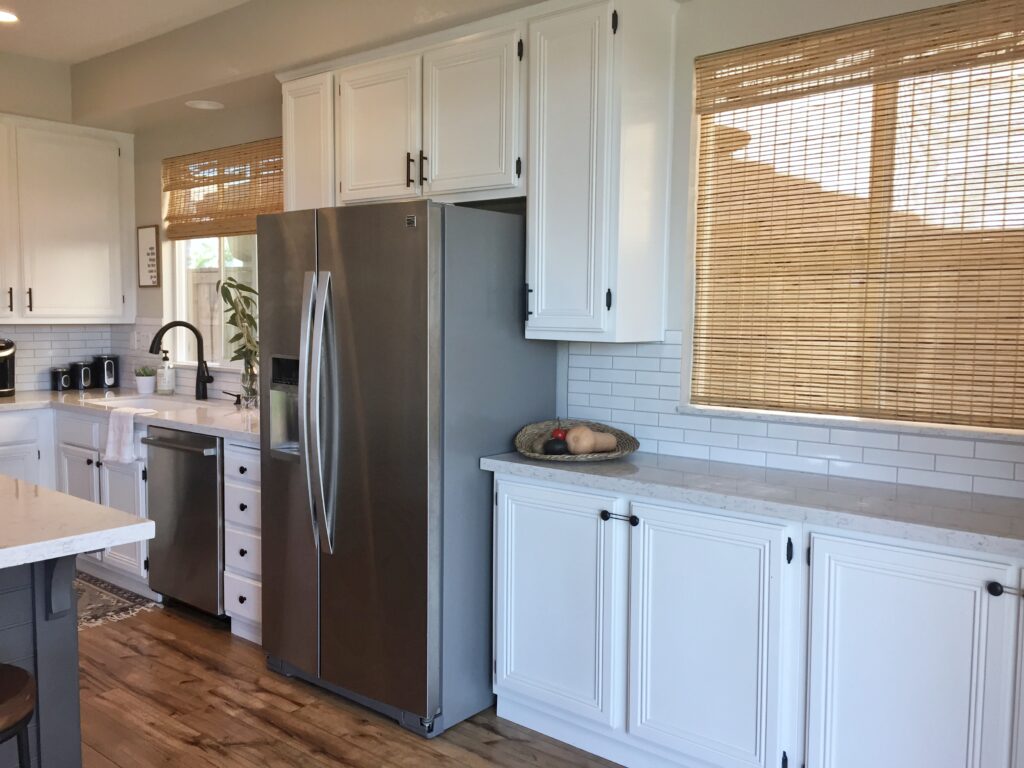 Have fun being so handy and fabulous!
XOXO,
Kelly
PS: Loving this tutorial on how to shorten your bamboo shades? Here is another one to create your own DIY kitchen island, click here now!