These gold items are so beautiful together! When we purchased our home back in July, I knew I wanted to immediately update the kitchen. While researching appliances online, I came across the Café line from GE. I couldn't stop thinking about that pretty stainless steel range and swapping out the stainless handles for the optional Brushed Bronze hardware. I loved the look of the mixed metals and I thought it would look amazing in our kitchen. The hard part was matching the rest of the gold kitchen Hardware to the brushed bronze on the Café oven. 
Gold fixtures and cabinet pulls come in so many different finishes of gold, you may think you can just order anything gold and it will work together, but that isn't always the case.
If you don't use golds that compliment each other, they can actually make your space look very chaotic and mismatched. so I wanted to help other people find gold finishes that will compliment their GE brushed bronze hardware. I think I found some excellent choices!
Cabinet Pulls
Most importantly the cabinet pulls needed to work. I think this finish called Honey Bronze by Top Knobs is perfect. I used a mix of pull bars and round knobs The name says it all, it absolutely has a honey golden warmth to it. And I'm super impressed with the quality and weight of them as well.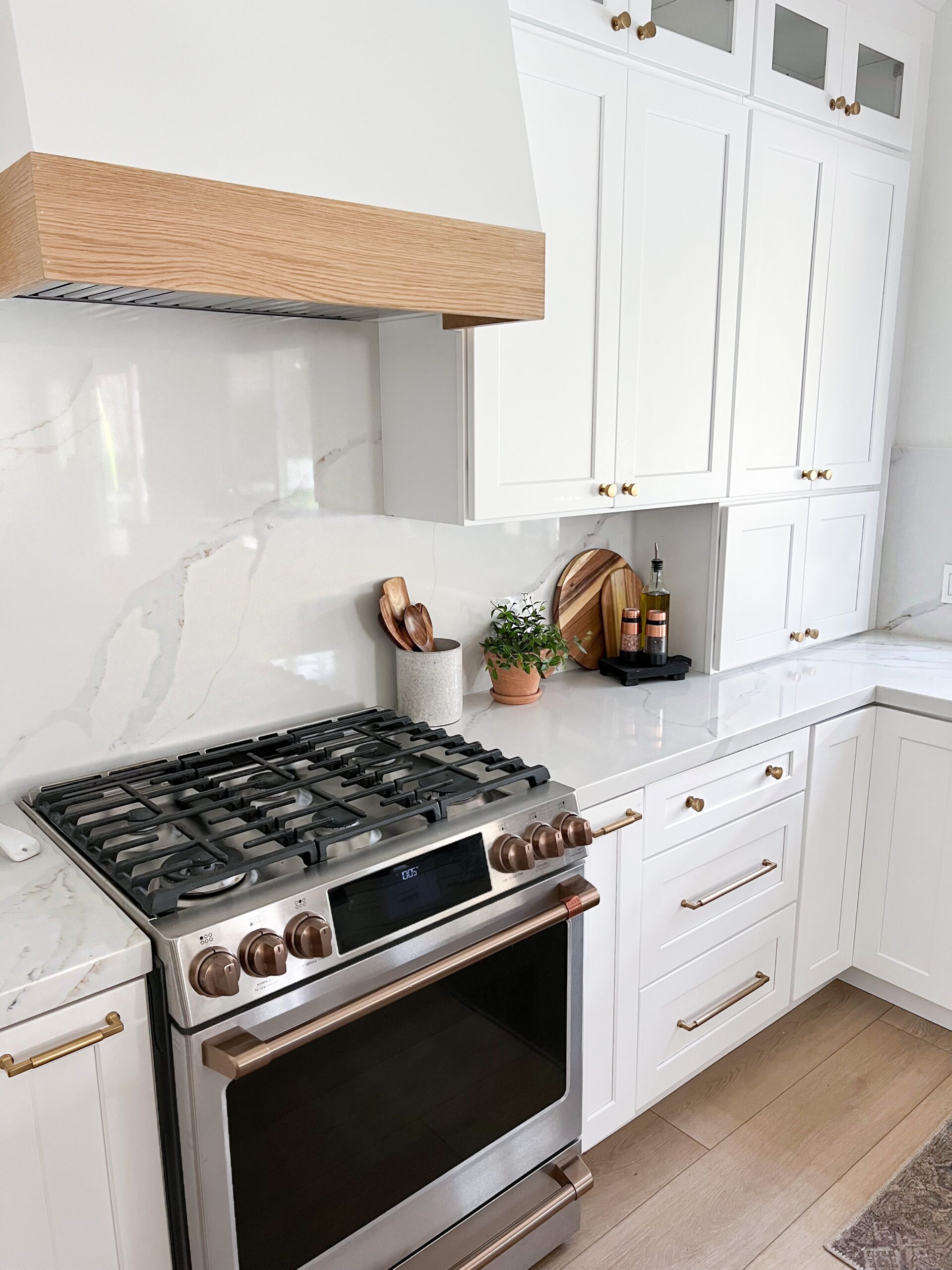 Kitchen Faucet
I actually ended up ordering three different kitchen faucets to find the best match. the other gold finishes looked awful with the hardware, and this one works so well. Is the Delta Trinsic kitchen faucet in Champagne Bronze. I ended up buying the same one for the downstairs bathroom.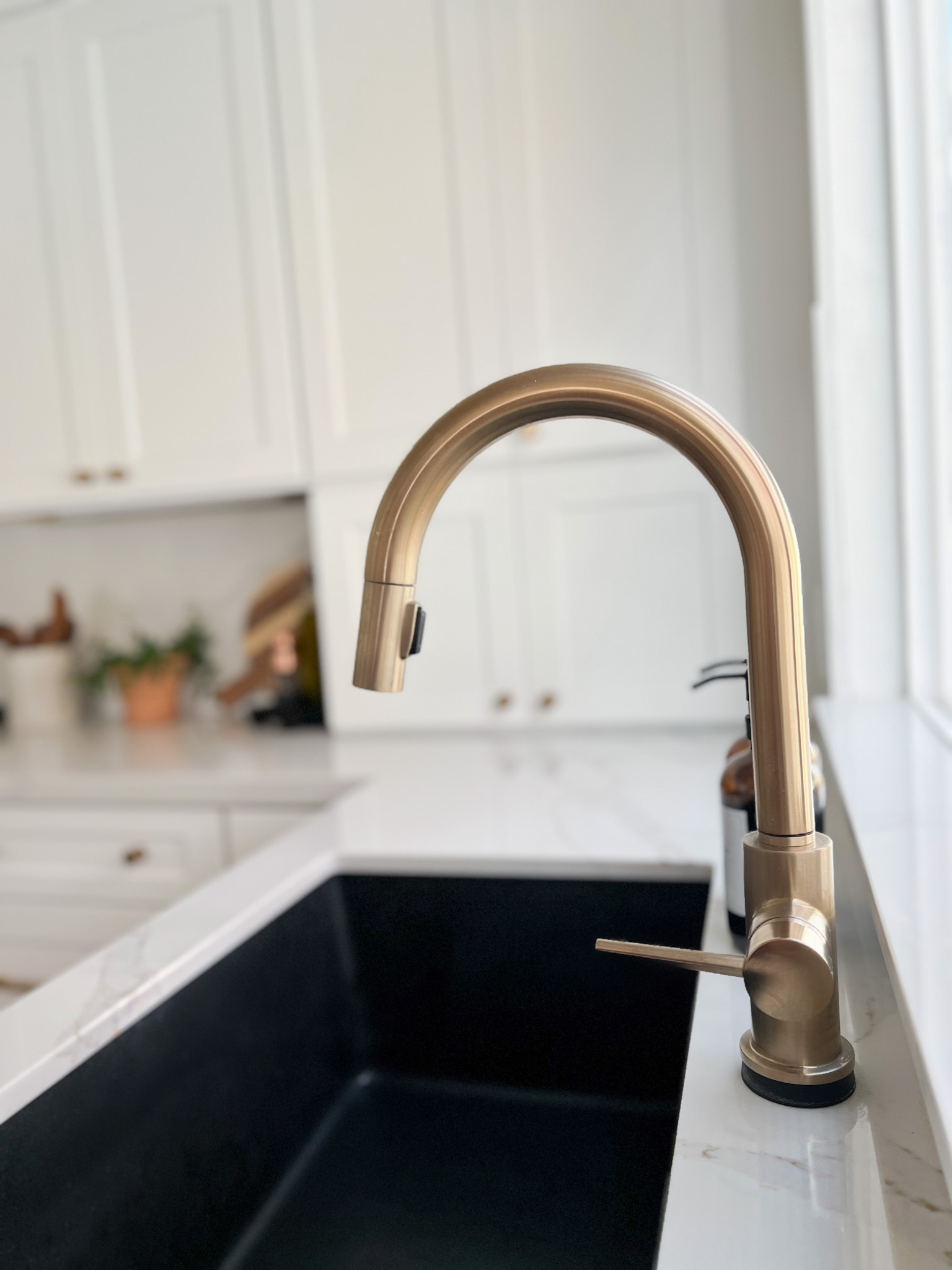 Island Pendant Lights
The island pendants have a mix of a Bronze finish and a brushed gold. I think they look beautiful with the other Hardware. Find them HERE.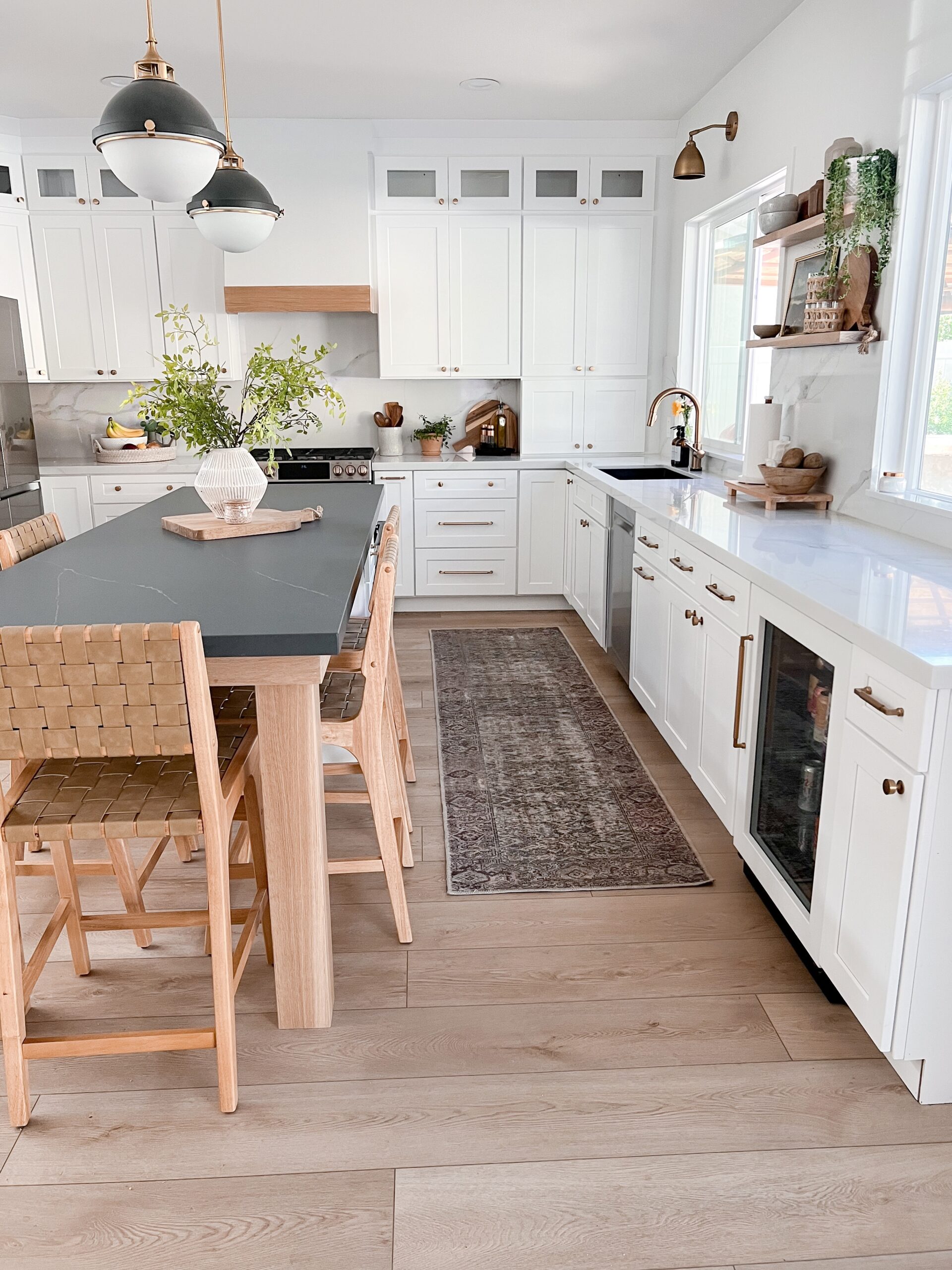 Wall Sconces
Finally I wanted to add some wall sconces above the windows. these are a darker bronze and they complement the other gold finishes very well. these are not hardwired, I attached them to the wall and screwed in battery power light bulbs with remote controls. it's the perfect way to add a cute accent light without the expense and headache of electrical work.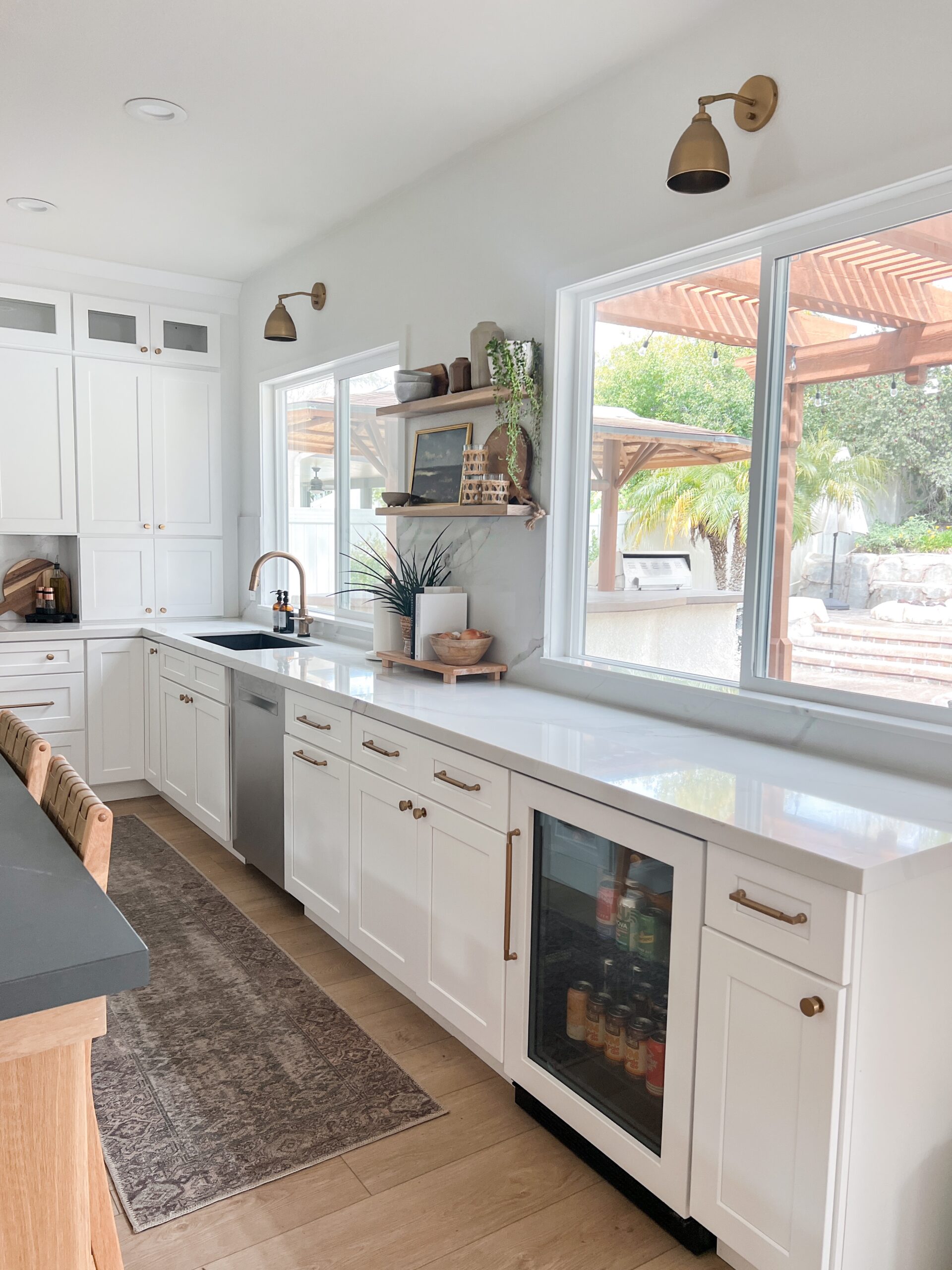 I hope this helps during your hunt for the perfect gold fixtures to match your Café Line Hardware. Or even without the Bronze Hardware- still gorgeous!