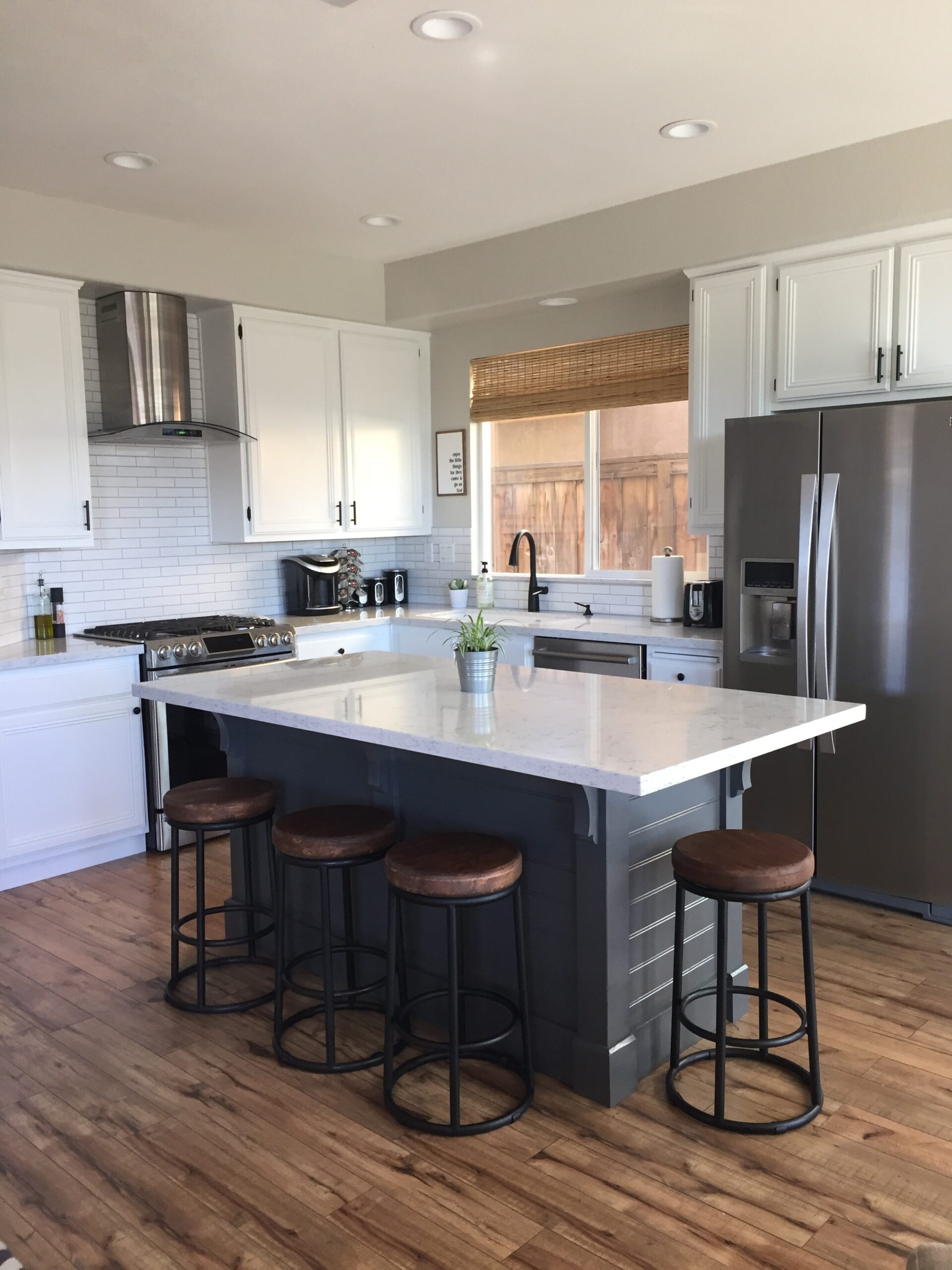 This website may use affiliate links. When you purchase products from an affliliate link, I make a small commission.
I am super excited to share with you all my new obsession and sanctuary… our DIY kitchen remodel. There is something about a new kitchen that gives a woman goose bumps all over, and butterflies in her belly. I cannot explain to you my love for this room… and the fact that I can now make dinner on a stove that isn't covered in rust. (before pictures to come)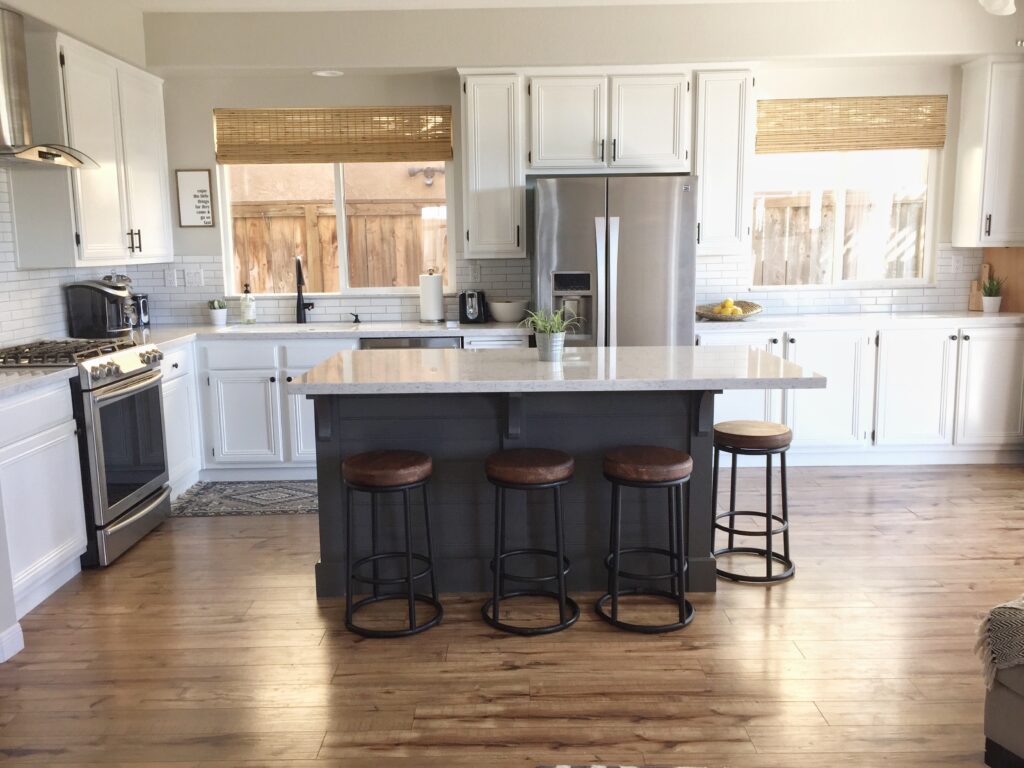 This DIY kitchen remodel was a lot of work, but also so much fun to completely transform a space into all of the things I love.  I was able to choose everything for our family. From the backsplash, to the color of the grout. Every last detail was like adding our personality into our home. What a blast to design! I plan to have some posts very soon about the projects involved in this DIY kitchen remodel, and how you can do some of these things yourself. Such as, refinishing your own cabinets (which I did), building your own island (which I did). All possible to do on your own, and allow you to save BIG bucks!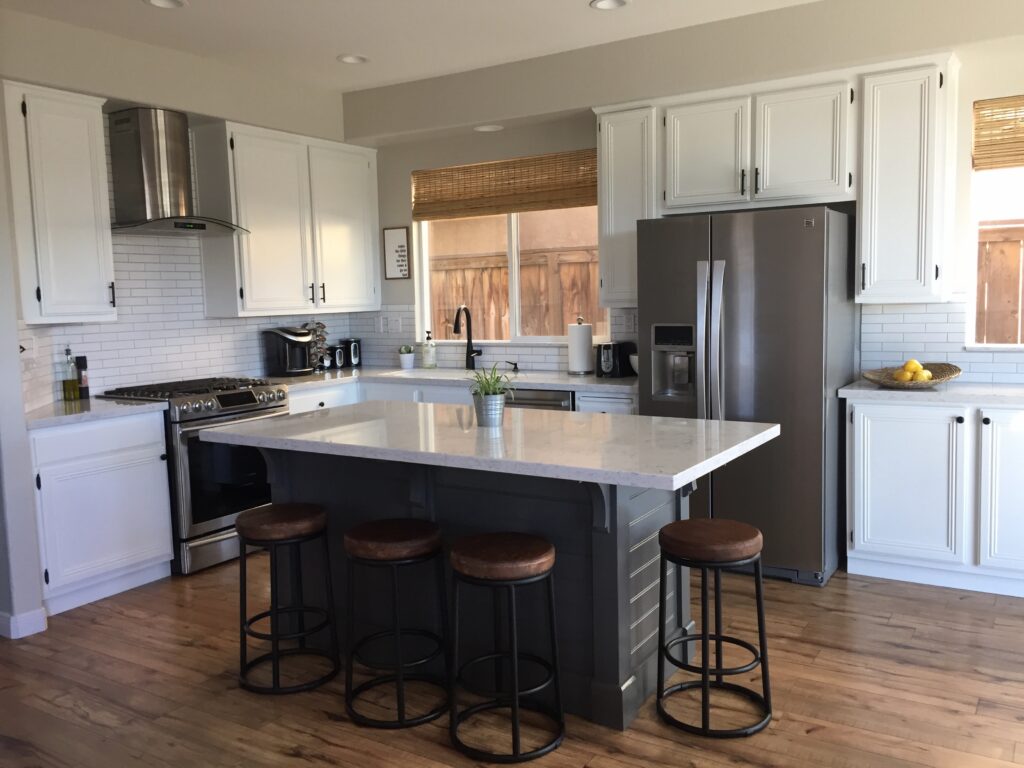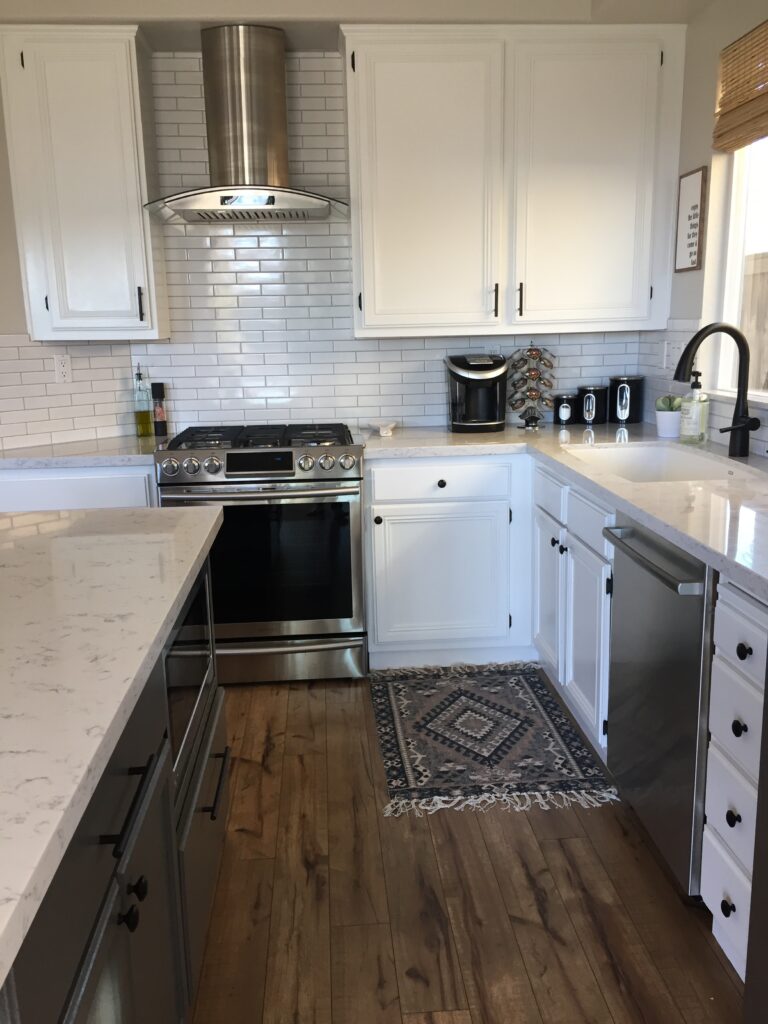 Can I just talk to you for a second about my White Blanco Sink? I just love her and want to stare at her all day long. When we took out our peeling, yellow tinged sink and replaced it with this big beauty, it was like the best Christmas you can remember having as a kid. That good.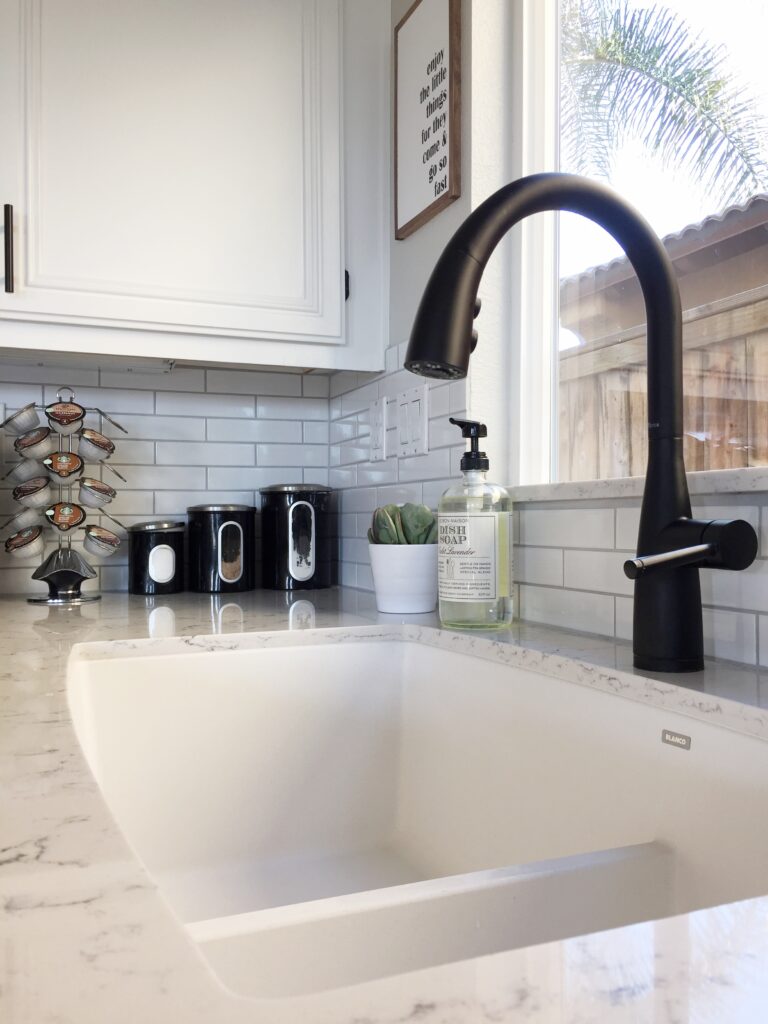 Also, creating enough seating to hold our family of four, has been so huge for us. We love sitting altogether here for breakfast, enjoying coffee and pancakes. It's so special.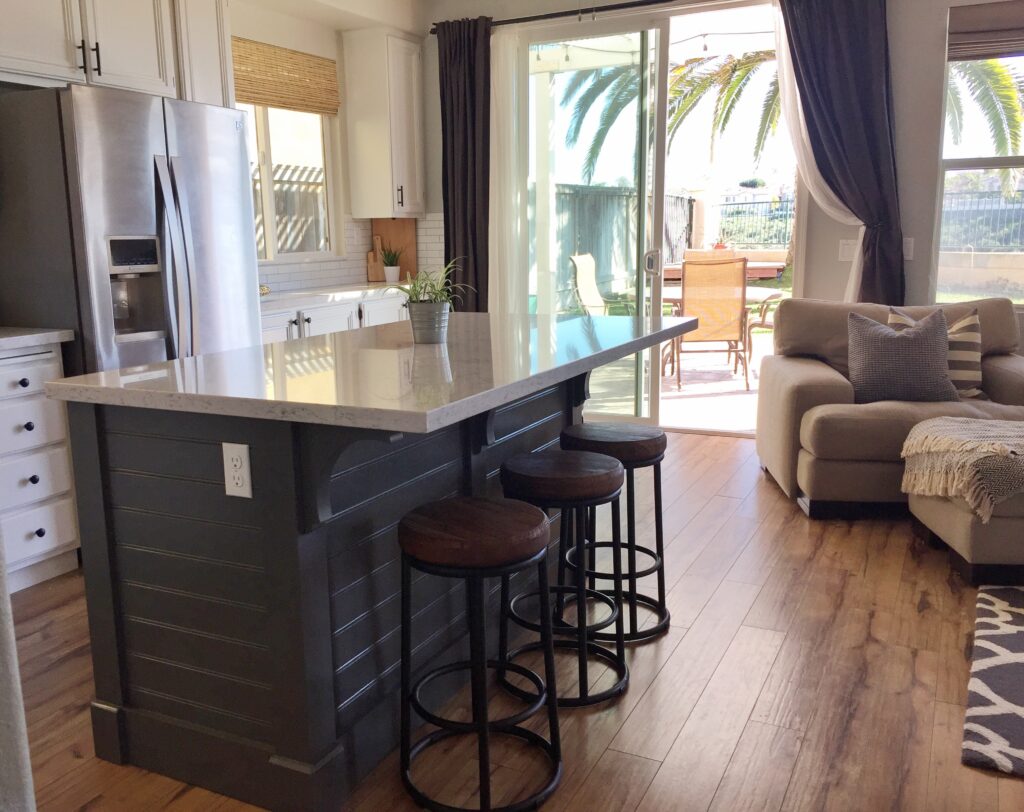 This is absolutely my new favorite corner of the house.  Washing dishes 50 times a day has never been so enjoyable. Ha.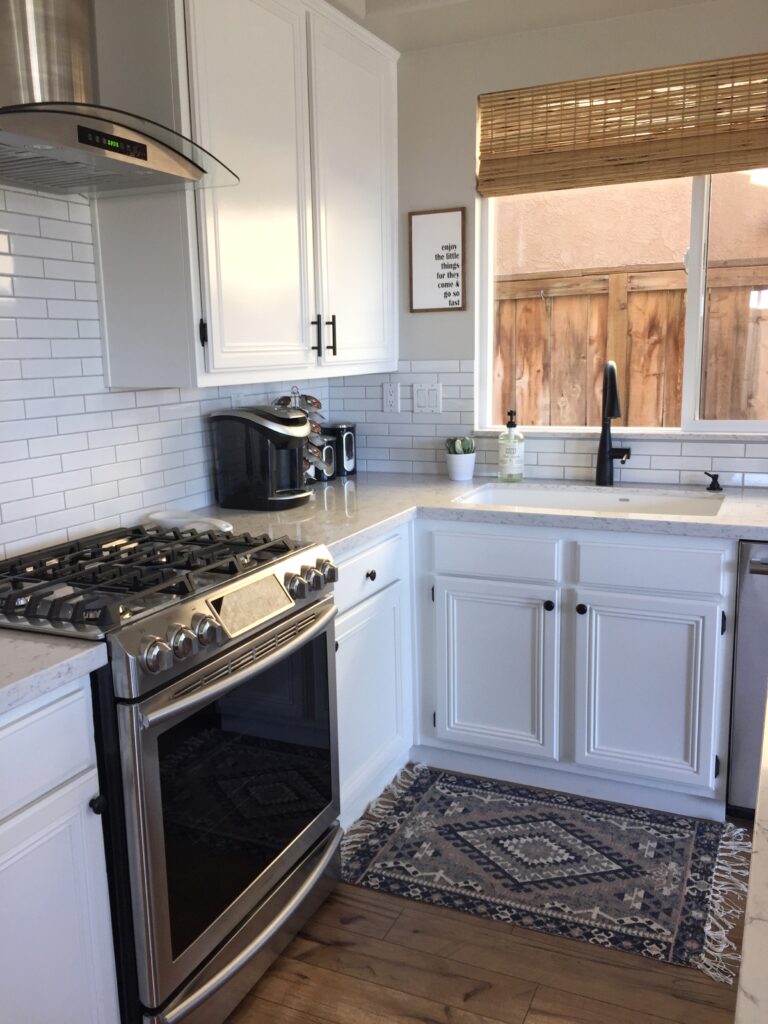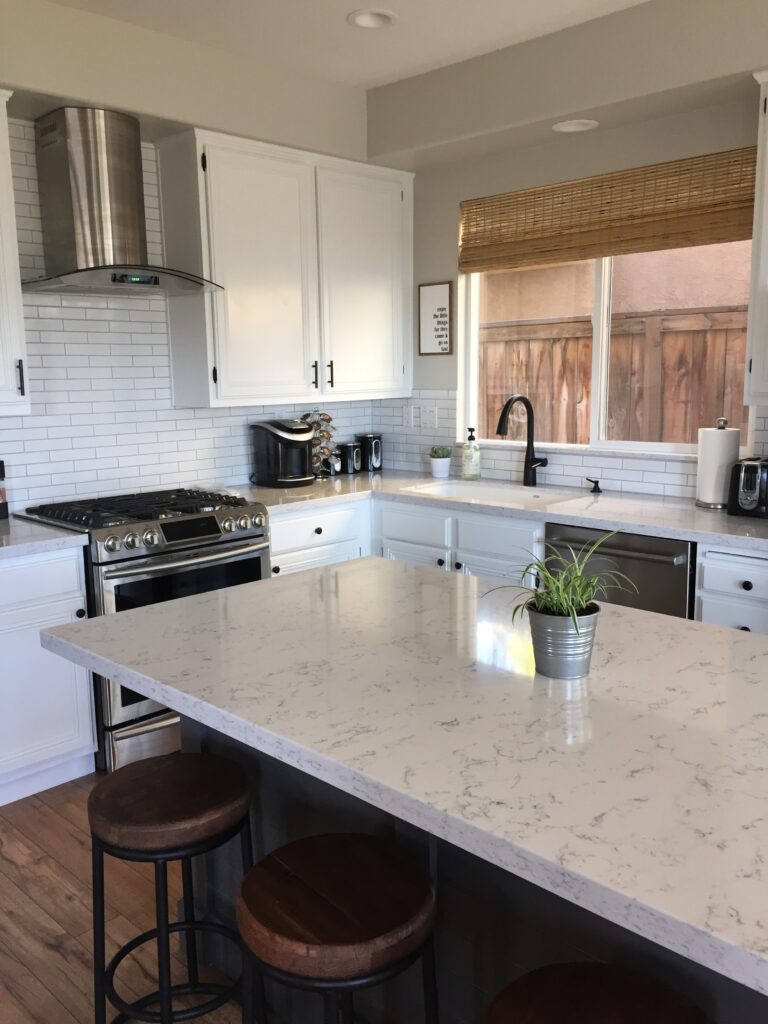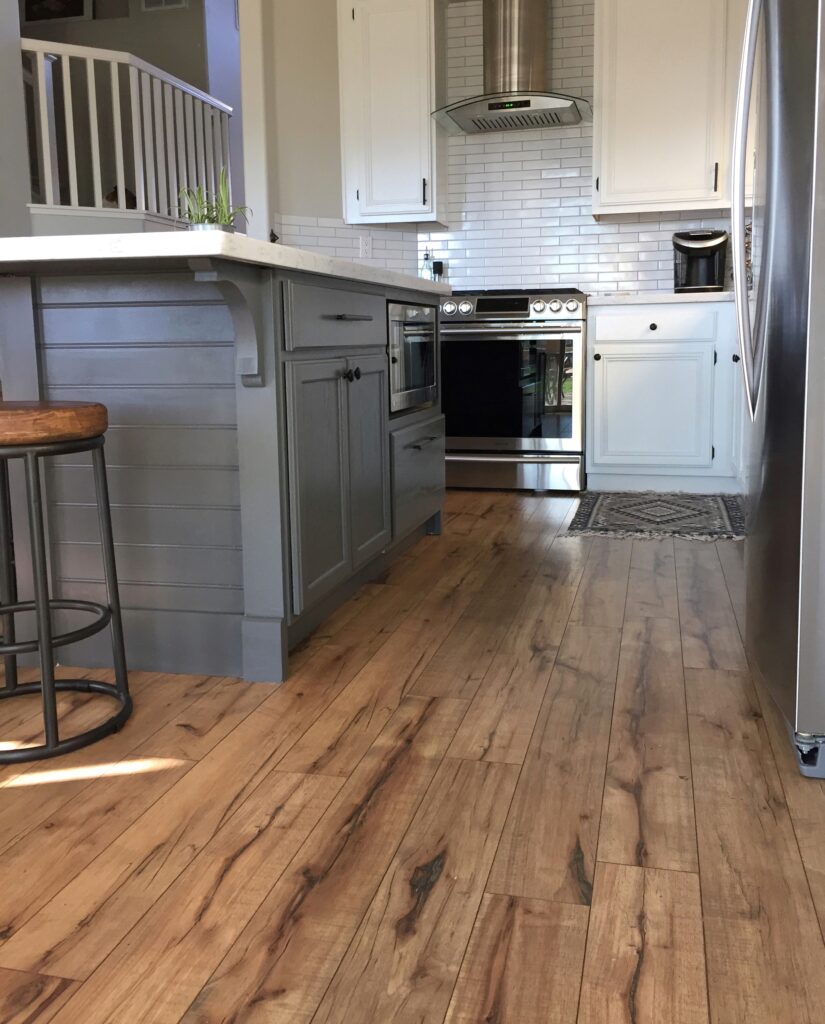 We love our DIY kitchen remodel. It doesn't matter how small your space is, you can make it your own. Thank you for stopping by to see the kitchen reveal. Means a lot! More to come. (affiliate links below)
**Barstools can be found HERE . These are SO solid and well made. I very highly recommend them!
**Oven can be found HERE. This was #2 on consumer report last year. Super sleek and gorgeous. We LOVE it!
**Range Hood can be found HERE
**Window treatments can be found HERE
. Many size options available, and for a fraction of the custom price you would pay elsewhere.
XOXO,