This website may use affiliate links. When you purchase products from an affliliate link, I make a small commission.
This post is sponsored by Happy Family Organics but the content and opinions expressed here are my own.
The amount of snacks my kids consume in a day is mind boggling. I know I am not the only Mom whose children act like they're starving to death at all times….but somehow never at dinner time. Seeing as snacks are such a large part of what they eat everyday, it's so important for me to find food that not only tastes yummy, but is nutritious as well. Get those veggies in somehow!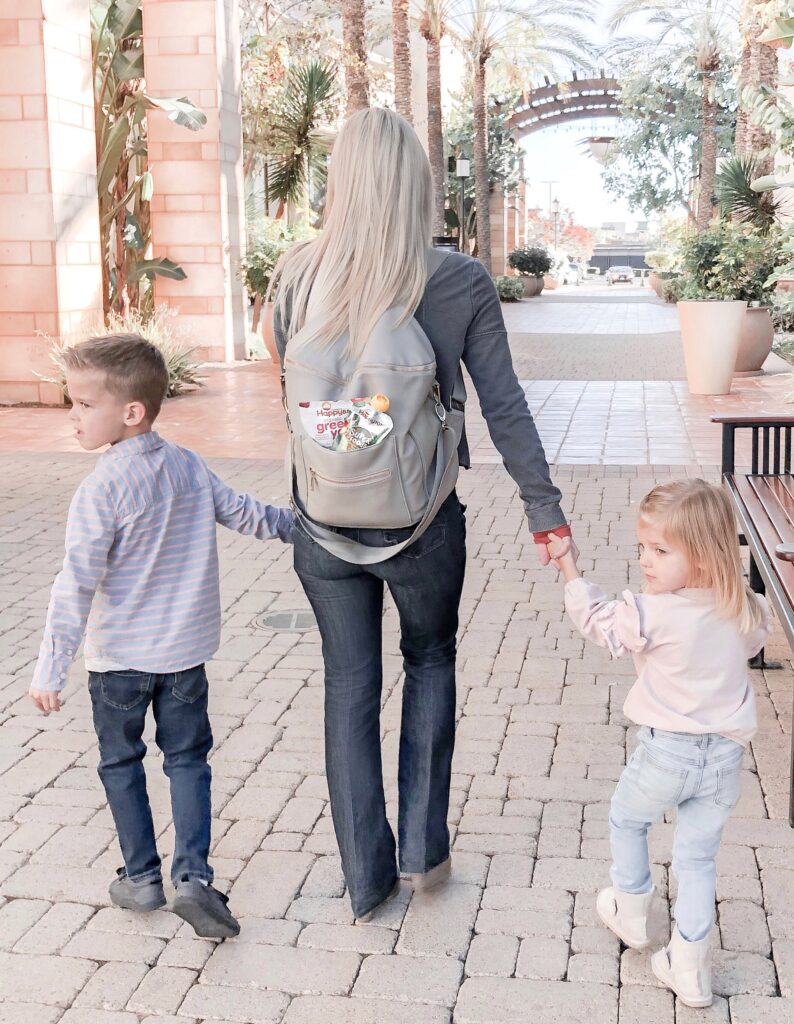 We are constantly on the go these days now they are getting a little older and have social lives and playdates (so popular!). From running errands all over, to dance classes for Tegan, Karate classes for Kade and everything in between- I must ALWAYS have food on hand. Happy Family Organics has come to the rescue on the daily! These are super easy to just throw in my bag and run out the door. So convenient- and if you know me, I am all about things that make my life easier.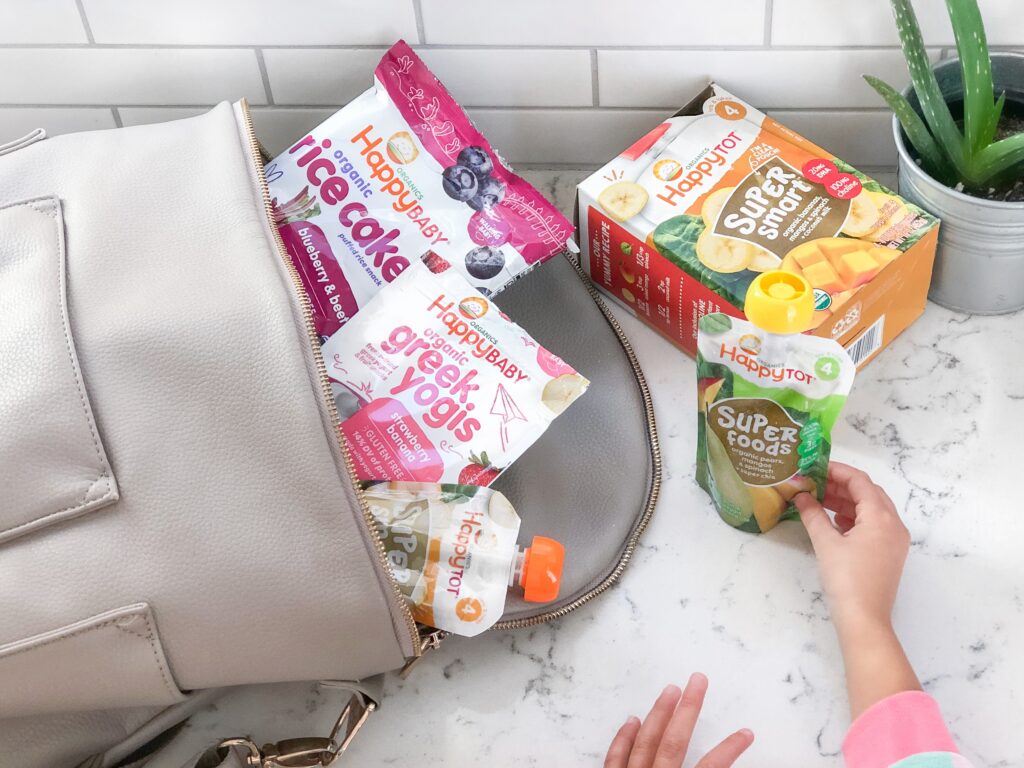 I am so impressed with Happy Family Organics and their selection of snacks. They are perfect for babies all the way through…well adulthood if you want to eat them too! Every product they create is made with organic fruits, vegetables and grains, as well as powerful ingredients, vitamins and nutrients. Yesssss!  I feel like a supermom whenever I hand over another snack, just filling them up with all the good stuff.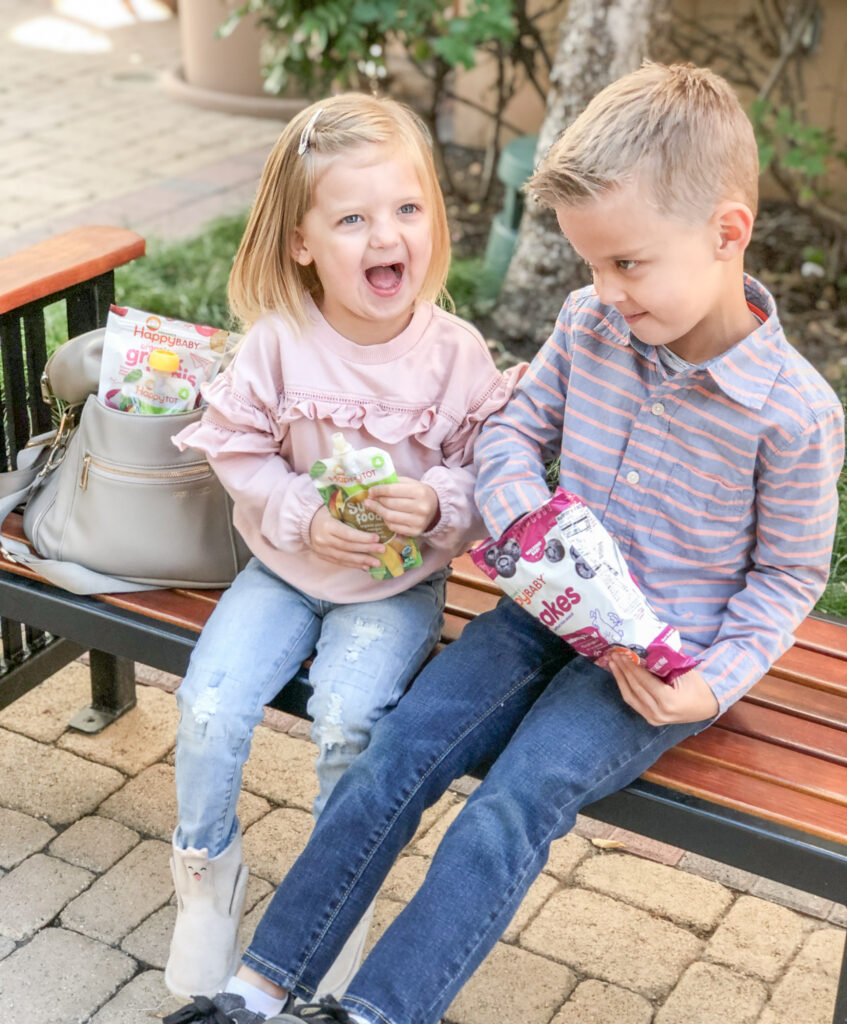 Their favorites are the fruit and veggie pouches- which are basically like a little smoothie on the go. The Blueberry and Beet Rice Cakes are also a hit, and the Greek Yogis are like a little dessert (or so they think).  
Honestly, they love all of the Happy Family Organics products and the fact that they are so nutritious makes Mama love them too! This company is a must-try. You can thank me later when your little wild ones are sitting so angelically eating a mix of banana, mango and spinach. 
Head to this link where you can find nutrition facts and allergy info for each item- you can shop too!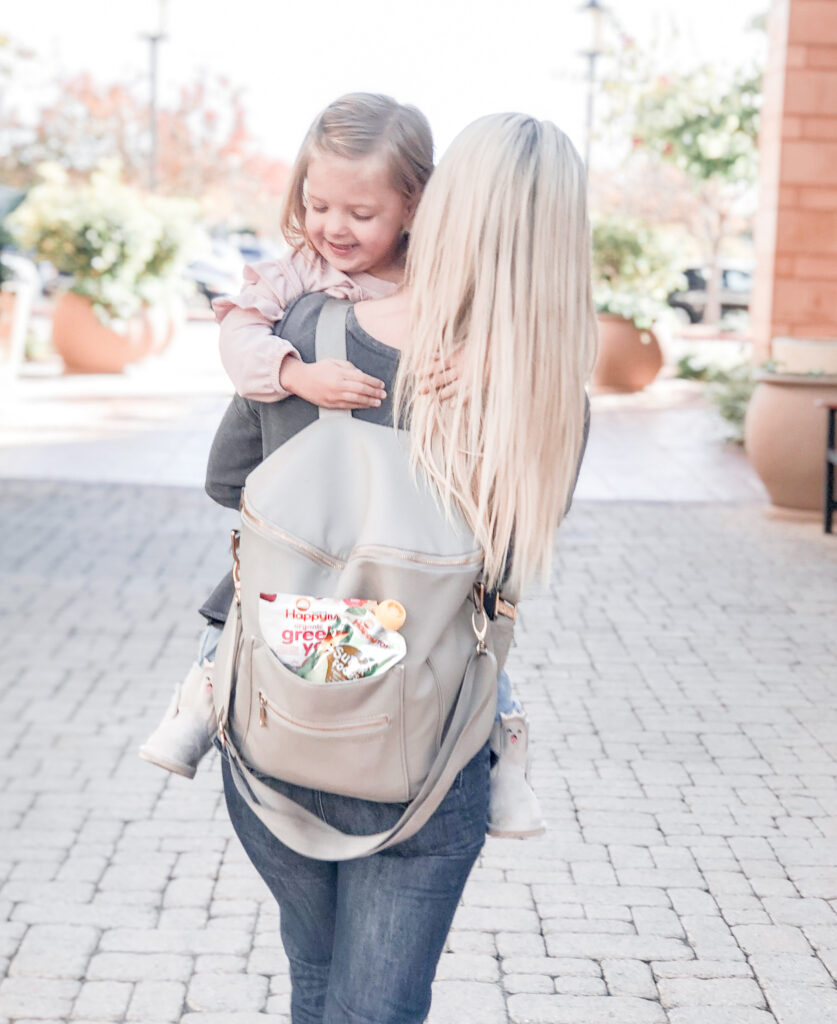 Happy Snacking!
XOXO,