Daylight savings time is this weekend, which means longer days and warmer weather are coming! I can't wait, and honestly, I am most excited to just leave this winter behind because my family has been SO sick for SO long. We are very ready for some warm weather and healthy bodies.
So, I just wanted to do a little post on making a simple, DIY spring  wreath for your home. I love this project because it's super-fast, cheap and you can make it for any season. It also makes a great little gift.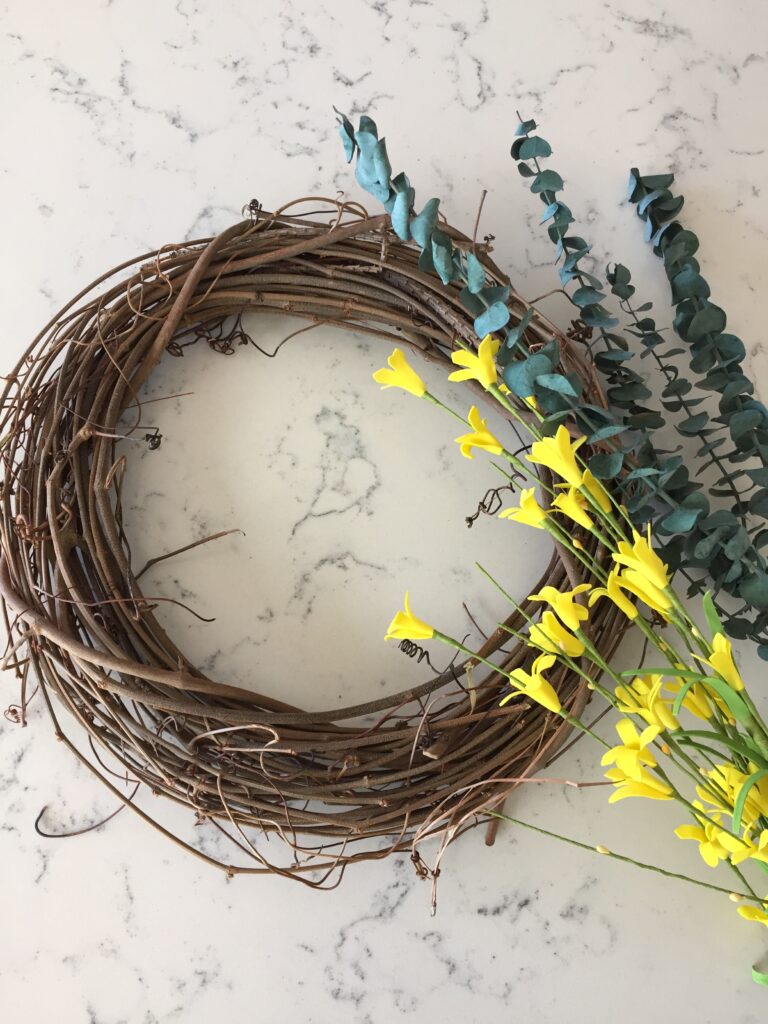 For your DIY Spring wreath, you'll need a wreath made out of branches, these are always found at craft stores. I've even seen them at a Walmart before. They will normally come in a few different sizes. For this project I decided to go with the smallest size.
You will also need to grab some branches of greens or flowers, whatever you want to match the season. I went with greens and these cute little yellow flowers.
Grab some scissors and you're ready to make your DIY spring wreath!
Just begin cutting pieces of the stems off in varying lengths and stick them in between the branches of the wreath. The branches hold the stems in place pretty well. If you would like this to be a more permanent project, you can use a hot glue gun on the ends of each piece. I did this with my Christmas wreath and have been able to use it the last 3 seasons… although I think it will be time for a new one this year.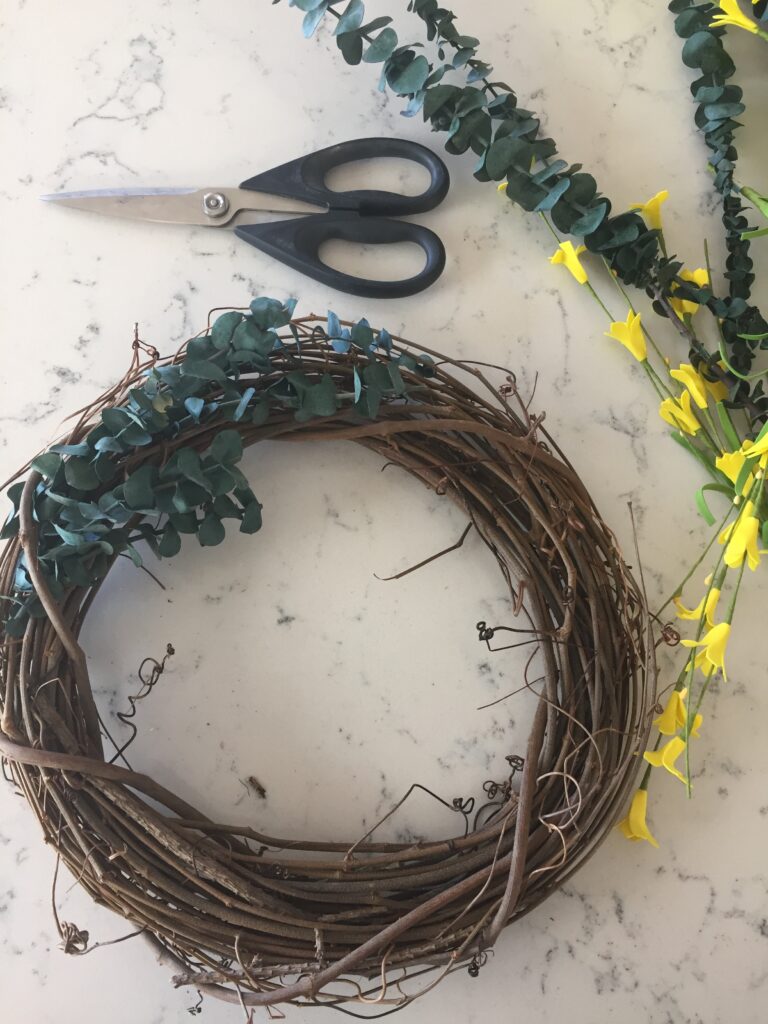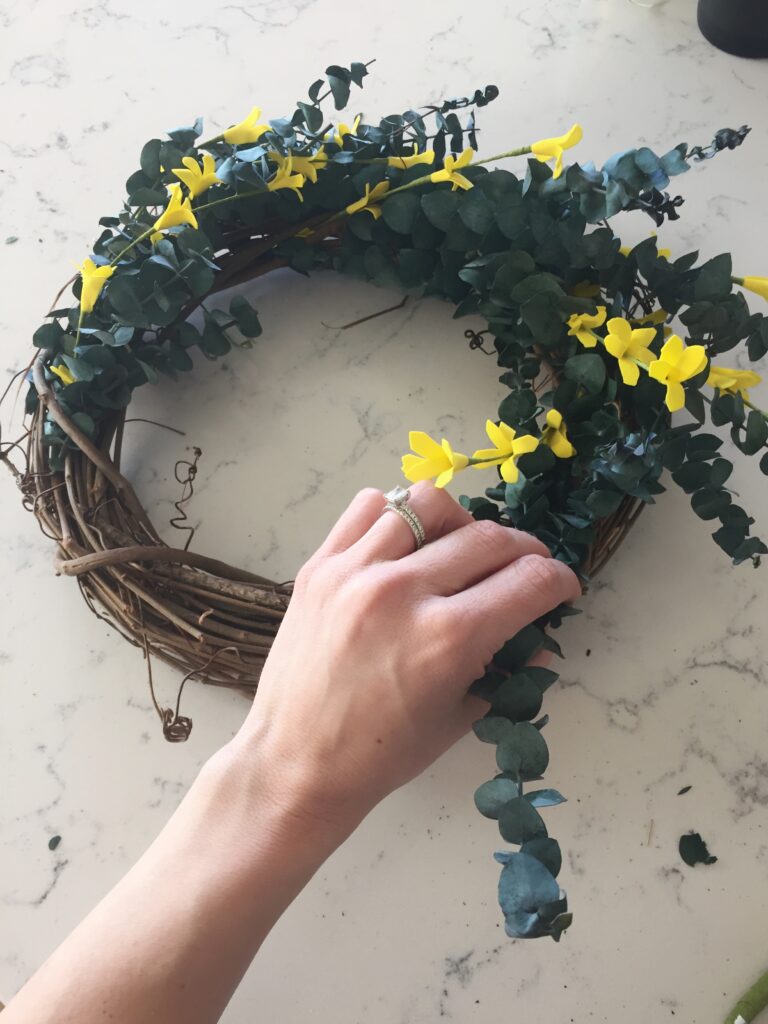 Continue your way around the wreath, as much or little as you like. I really like the look of the branches, and keep some of the wreath exposed. So I didn't go around the entire circle. You can always add extra pieces to it, like a monogram letter, especially if this is a gift for someone- It's a nice touch. Attach it with a ribbon and a dab of hot glue.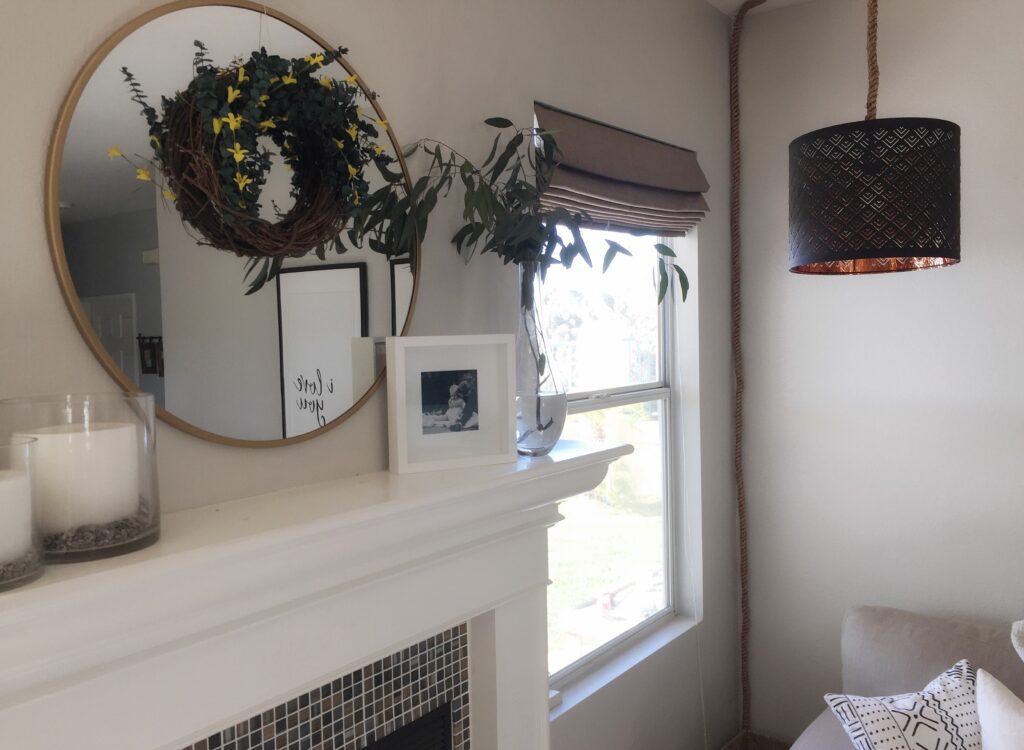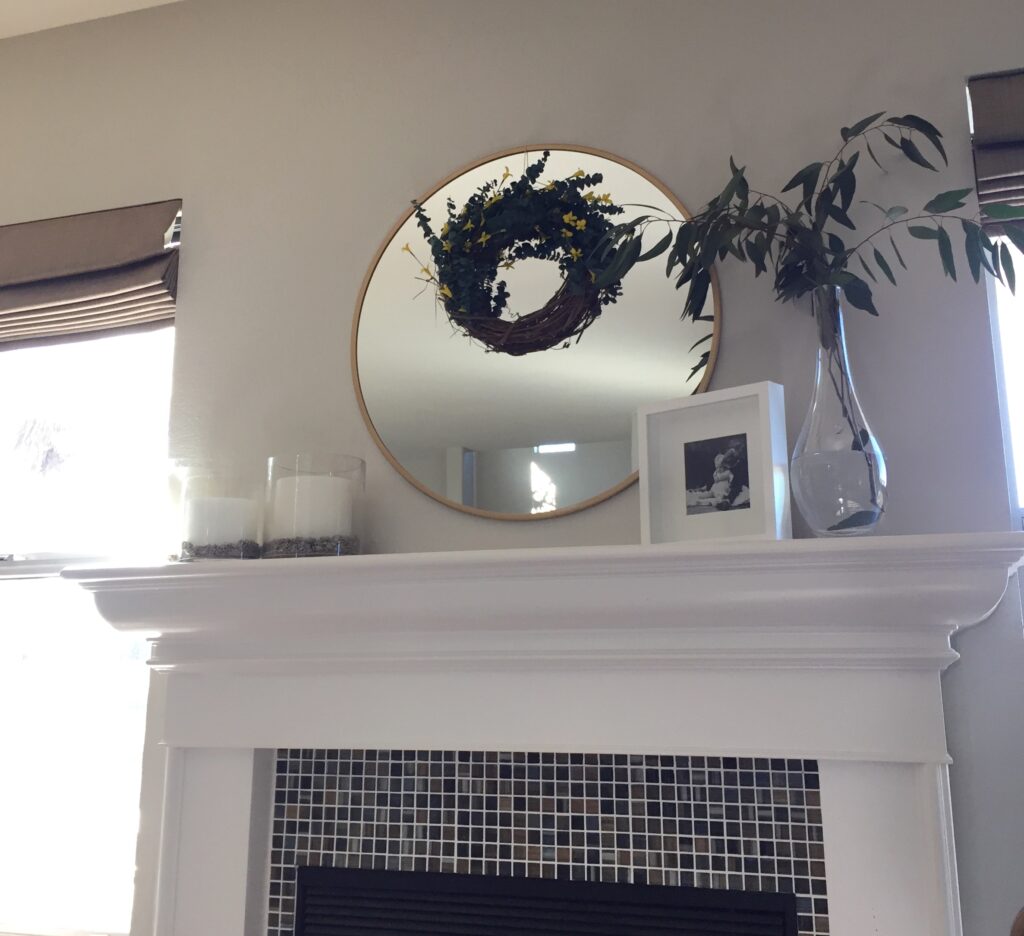 Hang your Spring wreath up in your living room, or on your front door for the season. So cute and simple!
Any other seasonal little projects you like to do in your home? Always looking for ideas so let me know in a comment below!
Happy (Almost) Spring!
XOXO,
Kelly