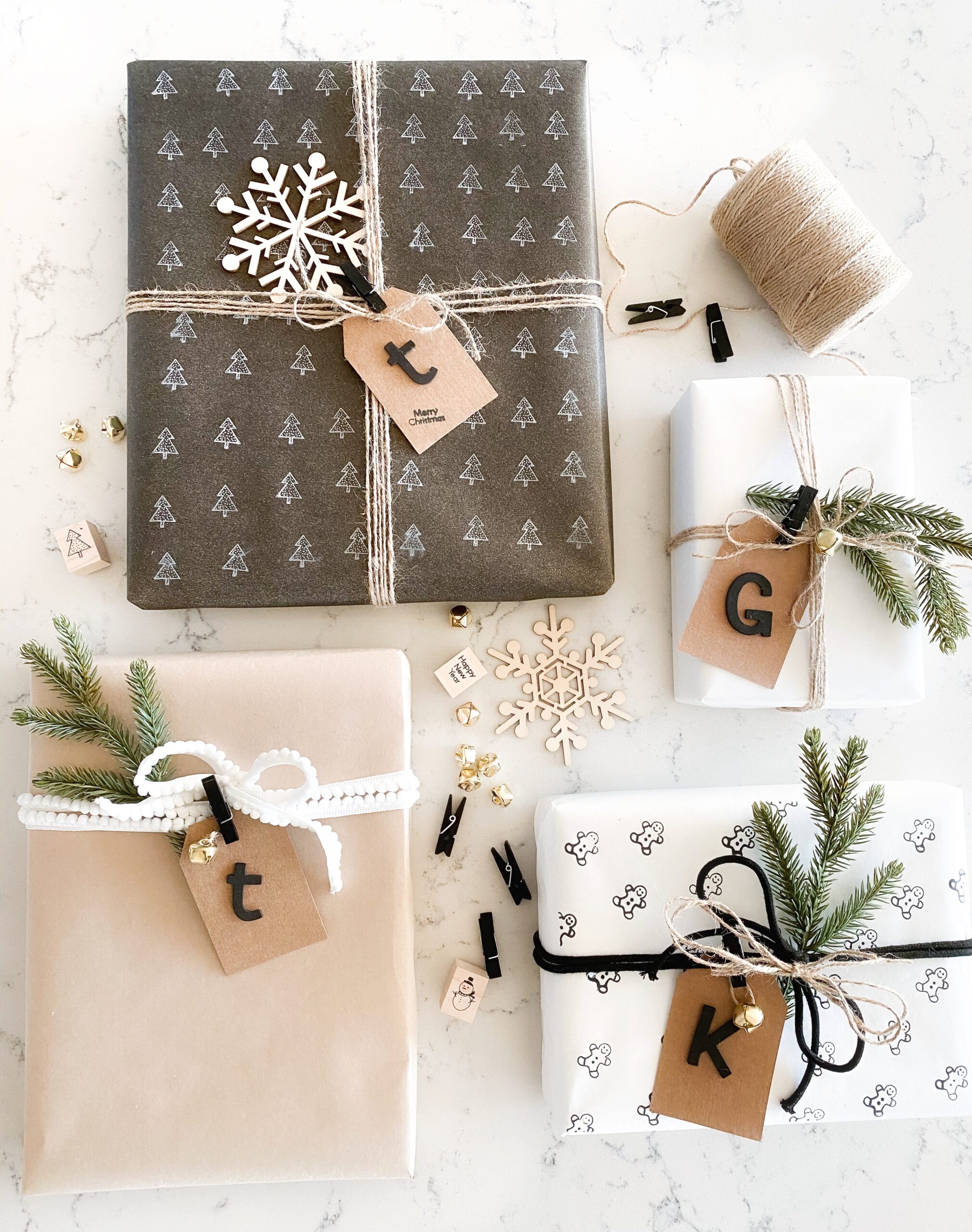 This website may use affiliate links. When you purchase products from an affliliate link, I make a small commission.
I had so much fun wrapping presents this year! I decided to take it up a notch and add some fun touches to the gifts for the fam with some personalized wrapping paper. If you haven't been to JOANN's Craft and Fabric Stores yet, you are missing out! They have TONS of creative and festive items there for literally every occasion.
Personalized Wrapping Paper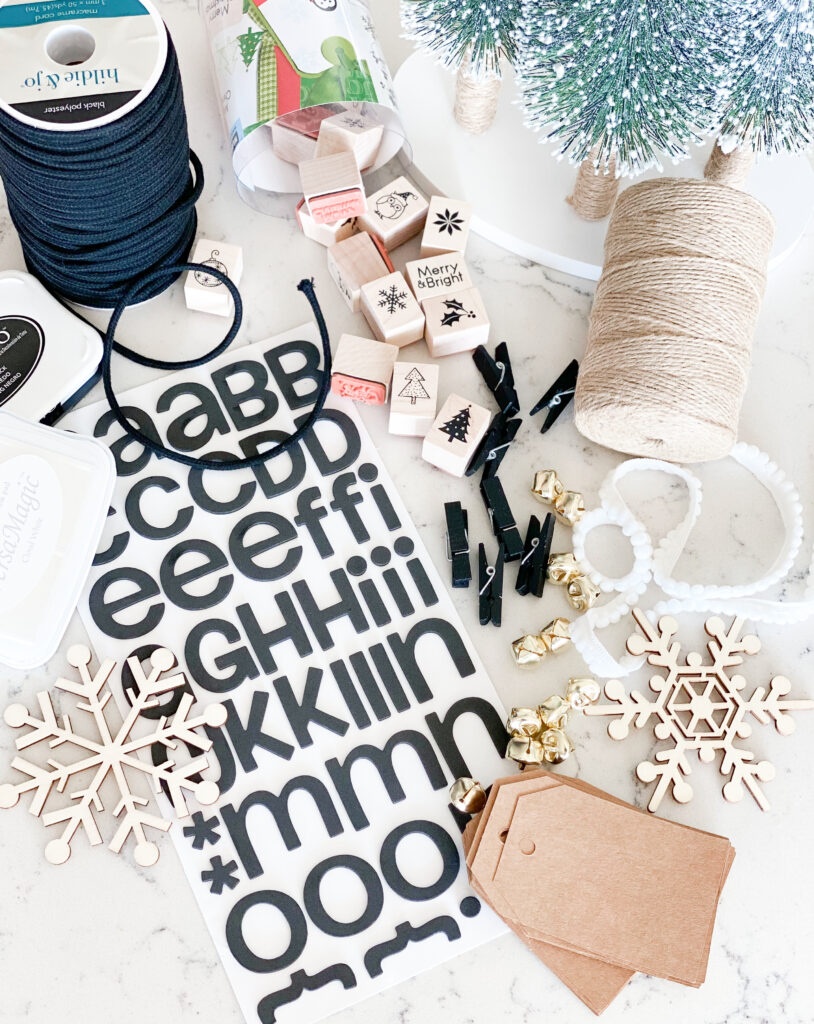 I stopped in one day when my husband was home with the kids, so I could take my time strolling down the isles of the store. I picked up items like paper gift tags, twine, string, tiny black clothespins and stamps. They also had wrapping paper that comes in solid white, black, or natural, which I was SO excited to find! I got all three colors to use for my gift wrap.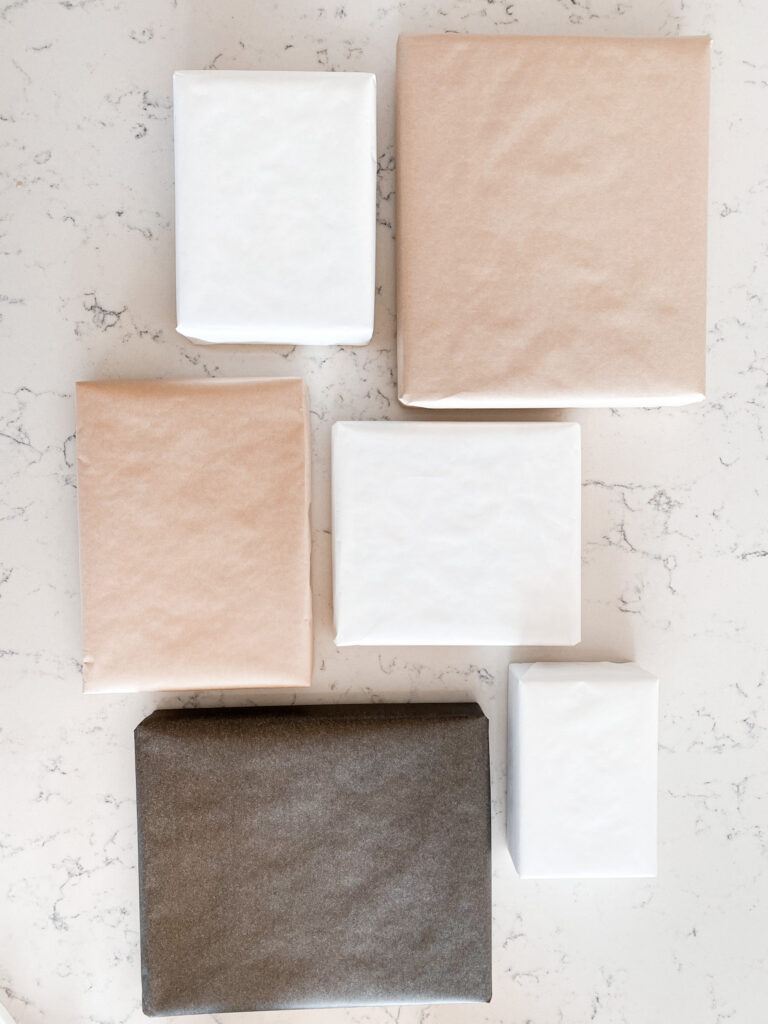 Once my gifts were wrapped, I could have some fun. Who wants to look at these boring boxes? I created my own patterns on the paper with stamps. This is the part my son liked helping with. (His present creations didn't make the final photo shoot.. they were a little to eclectic. Lol)
I didn't use ribbon or the usual stick-on bows, I opted for string and twine to wrap around the boxes. Then, I used the clothespins to hold the name tag in place. I think it gives them a rustic, pretty look.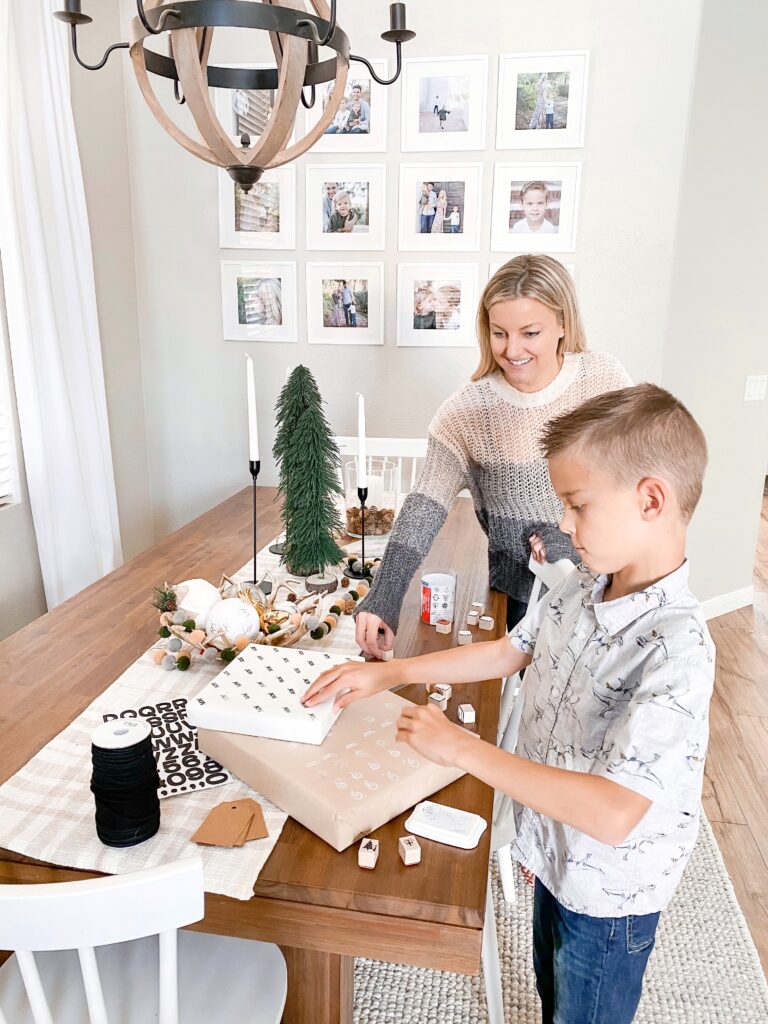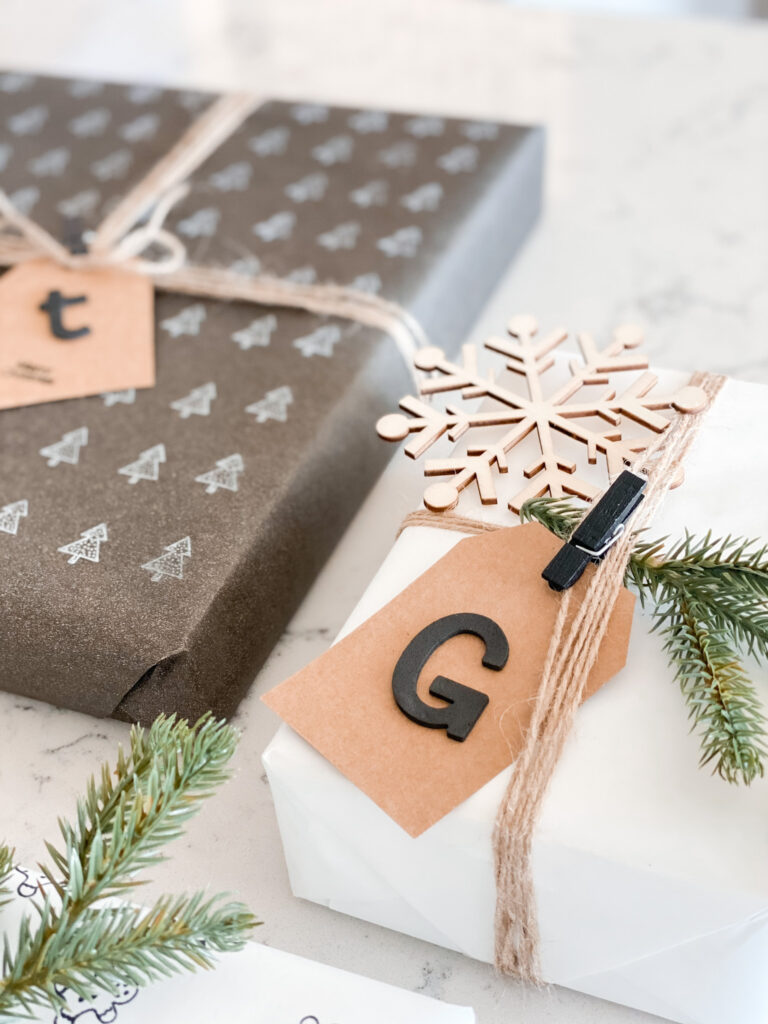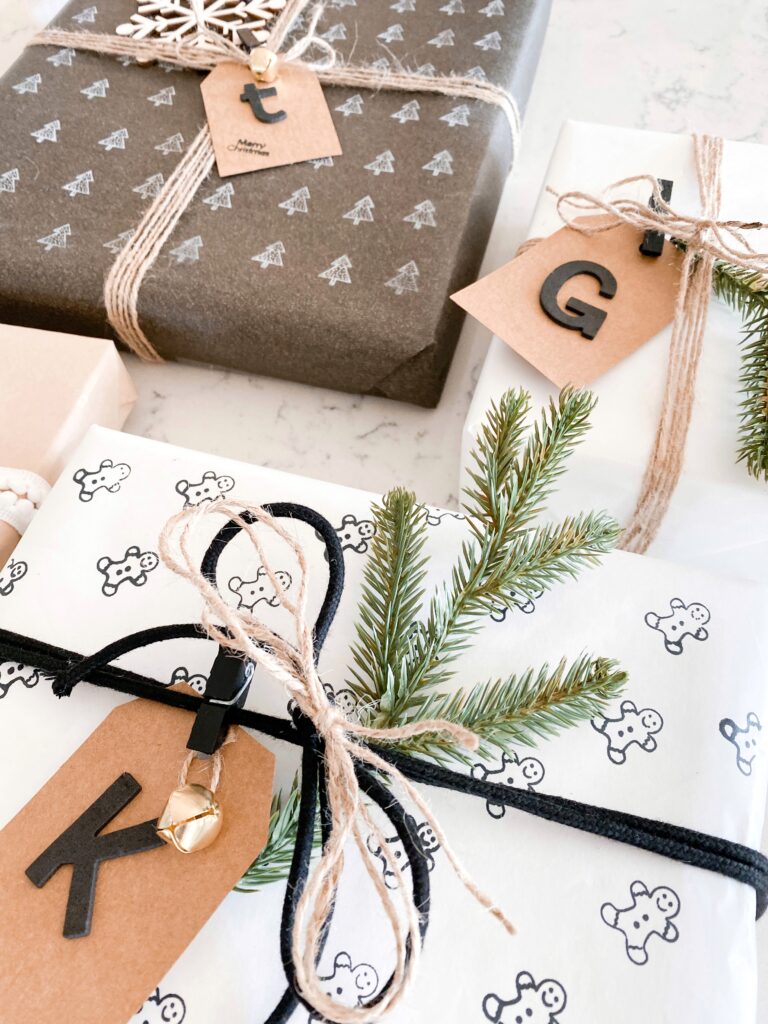 I love them so much, I may not let anyone open their gifts. Too cute!
Joann's is such a fun place to shop for crafts, decor and holiday items. Check out my previous post on a Holiday Centerpiece I created from Joann's products as well.
Happy Gift Wrapping!
XOXO,

Do you wrap your presents in personalized wrapping paper? Let me know in a comment below!