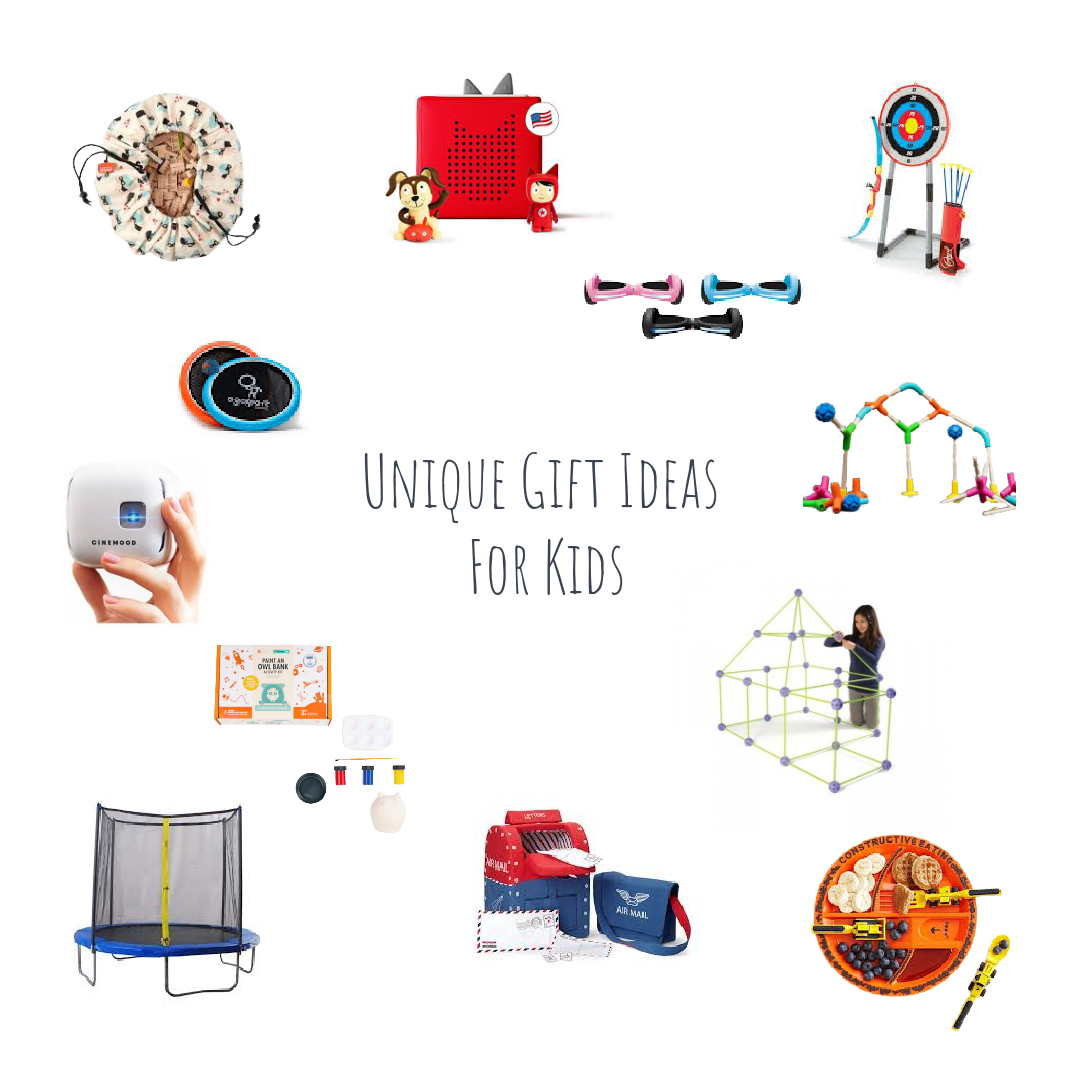 This website may use affiliate links. When you purchase products from an affliliate link, I make a small commission.
Our kids literally have everything. Am-I-Right? I wanted to round up some kids Christmas gifts that I think are a little unique, fun and won't break the bank. Let's keep those kids entertained for longer that 2 minutes, shall we?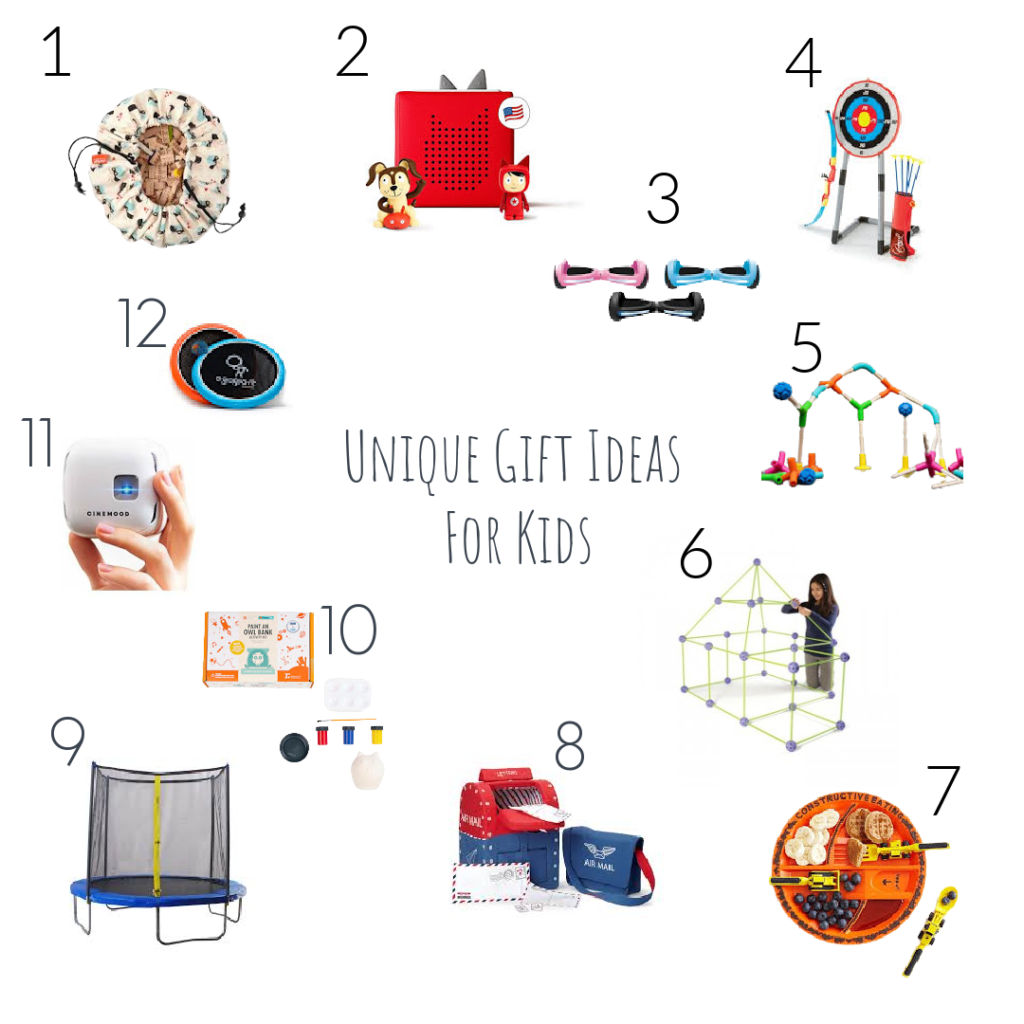 Kids Christmas Gifts
1. Toy Storage Bag, Play and go! – They can play with their legos right on top of the bag, which lays completely flat and then easily zip-ties shut to grab and go.
2. Tonie Box – screen-free digital listening experience that plays stories, songs, and more! So fun for imaginations and if they aren't able to read yet on their own.
3. Hoverboard With LED Headlights – This just seems like something I would have DIED over as a little girl! So much fun, and what a great way to leard coordination and balance.
4. Deluxe Archery Set – Fun for boys and girls, and maybe even those kids who don't necessarily love sports…like my son. Super cool!
5. Joinks – Wooden dowels connect with 100% silicone connectors. They can create anything their little minds come up with. Perfect toy for all of the kids. My 4 year old and my 7 year old would love this.
6. Crazy Forts – Such a fun project for the kids, to create a little secret spot just for them. Perfect for a reading nook.
7. Construction Plate and Utensils – Gosh, I wish I would have had this when my kids were a little younger. How cool is this for enticing your young ones to eat dinner?
8. Post Office Mail Set – Sending letters and playing mail carriers would entertain for a ling time!
9. Trampoline – I hear from many parents that this is a gift that doesn't grow old for the kids. We need one! Our backyard is a little tight, but this one is just 8 feet around, which is smaller than other big trampolines.
10. Paint an Owl Piggy Bank – They can paint their own cute owl piggy bank, and it comes with a book that teaches them about money as well. Super cute! Creativity and life lessons.
11. Cinemood – Portable movie theatre. Take this with you anywhere! Set up a little movie spot in their bedroom, on a camping trip, or just in the backyard. Project the movie on any surface.
12. Super Sports Disks – Like a smashball for kids. LOL.
Hope you find something for the little ones in your life! Have a very merry Christmas!
XOXO,

What kids Christmas gifts are you currently loving? Let me know in a comment below!