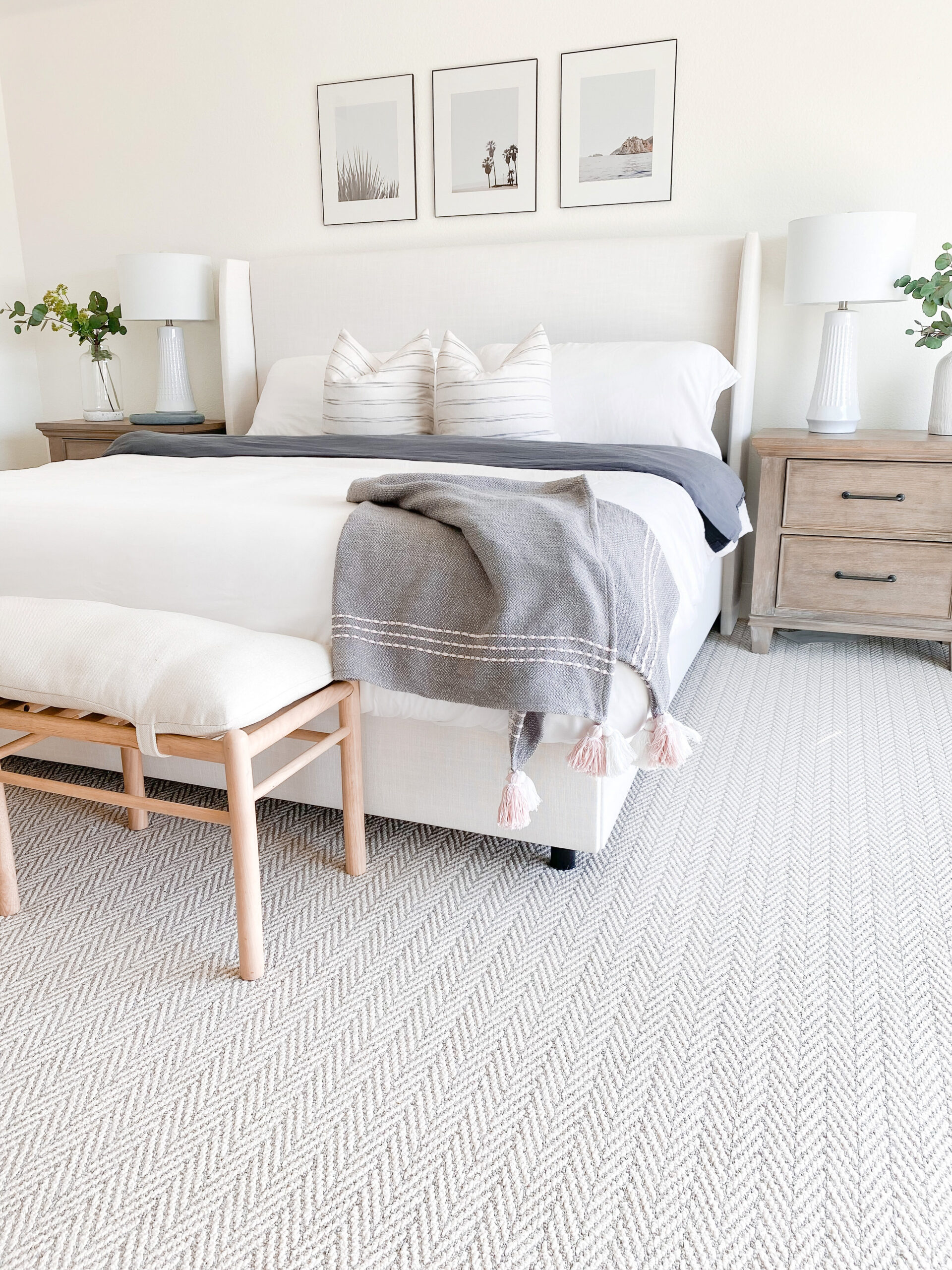 This website may use affiliate links. When you purchase products from an affliliate link, I make a small commission.
We sold our home! This is the home we started our family in, we have been here for almost 9 years. It is wild to think that this season is coming to an end. It's exciting to be starting a new chapter, but of course still bittersweet. This home was so special to me for many reasons, one being that I was able to unleash my creative side with the many projects I completed. Not everyone is up for a big project, but I wanted to give ya'll some very manageable tips for success when listing your home and showing it to potential buyers.
Clear The Clutter!
This is the most important one. It is so incredibly distracting to see clutter in a home you are looking at to purchase. It can give buyers an anxious feeling, like the home isn't clean. Not only does it feel dirty, it makes the house look smaller. Put everything away. Take the papers off the desks, take your kids artwork off the fridge (you think it's cute, but no one else does so sorry), if you have extra appliances out on countertops, put them away making it feel like there is more usable space. I even put my toaster away.
Kids toys need to be stored as well. It is great to show buyers how a space can be utilized for a child's room or playroom, but you also want to show how organized and spacious that room can be as well.
Organize your closet, and clear the clutter from your bathroom countertops and in your shower. They will look in the shower. Be sure it is clutter free, too!
If your living room has 3 sofas and a desk in it- move half of those items to the garage. CLUTTER IS NOT GOOD so open up your rooms as much as possible for your showings.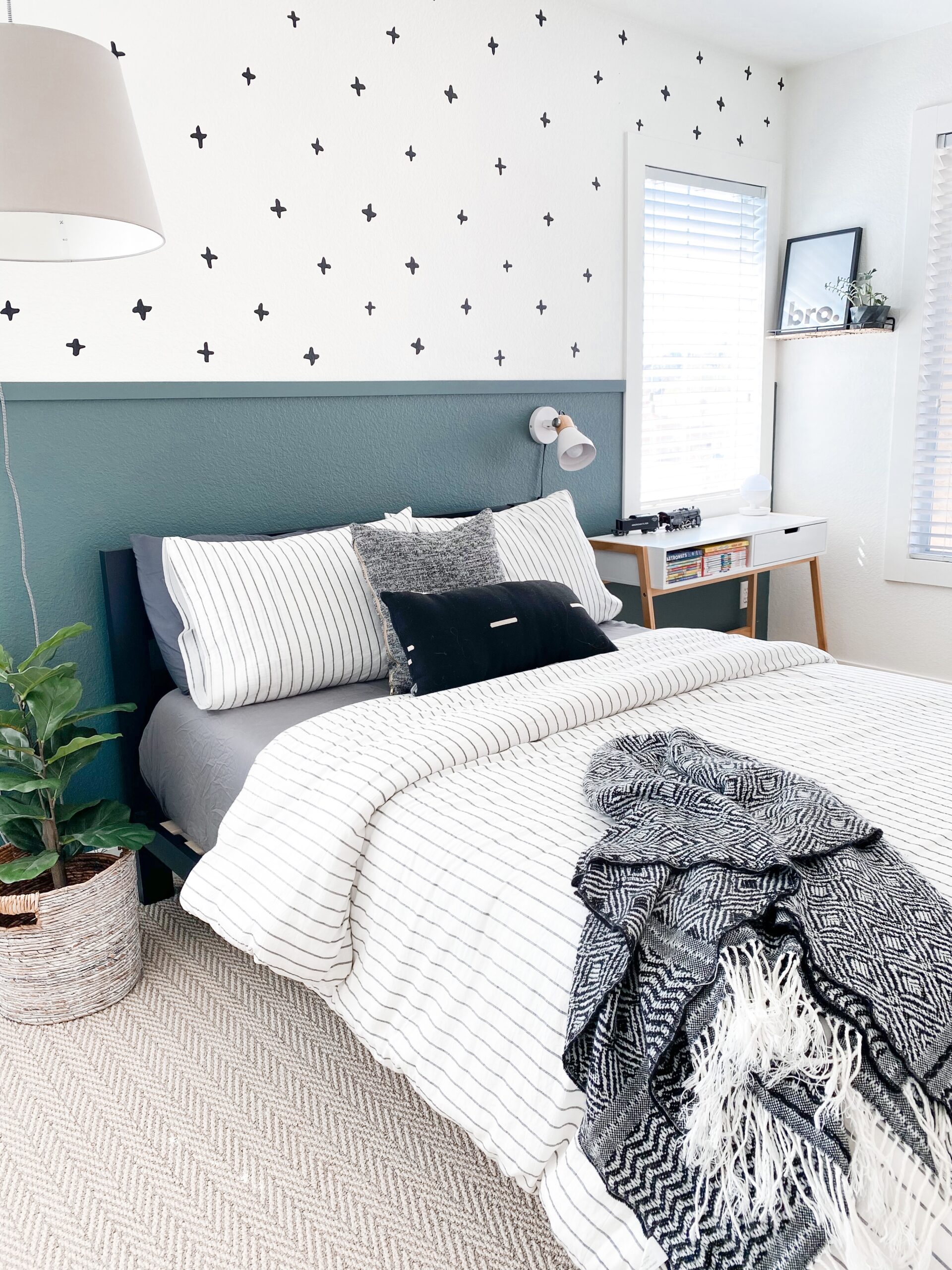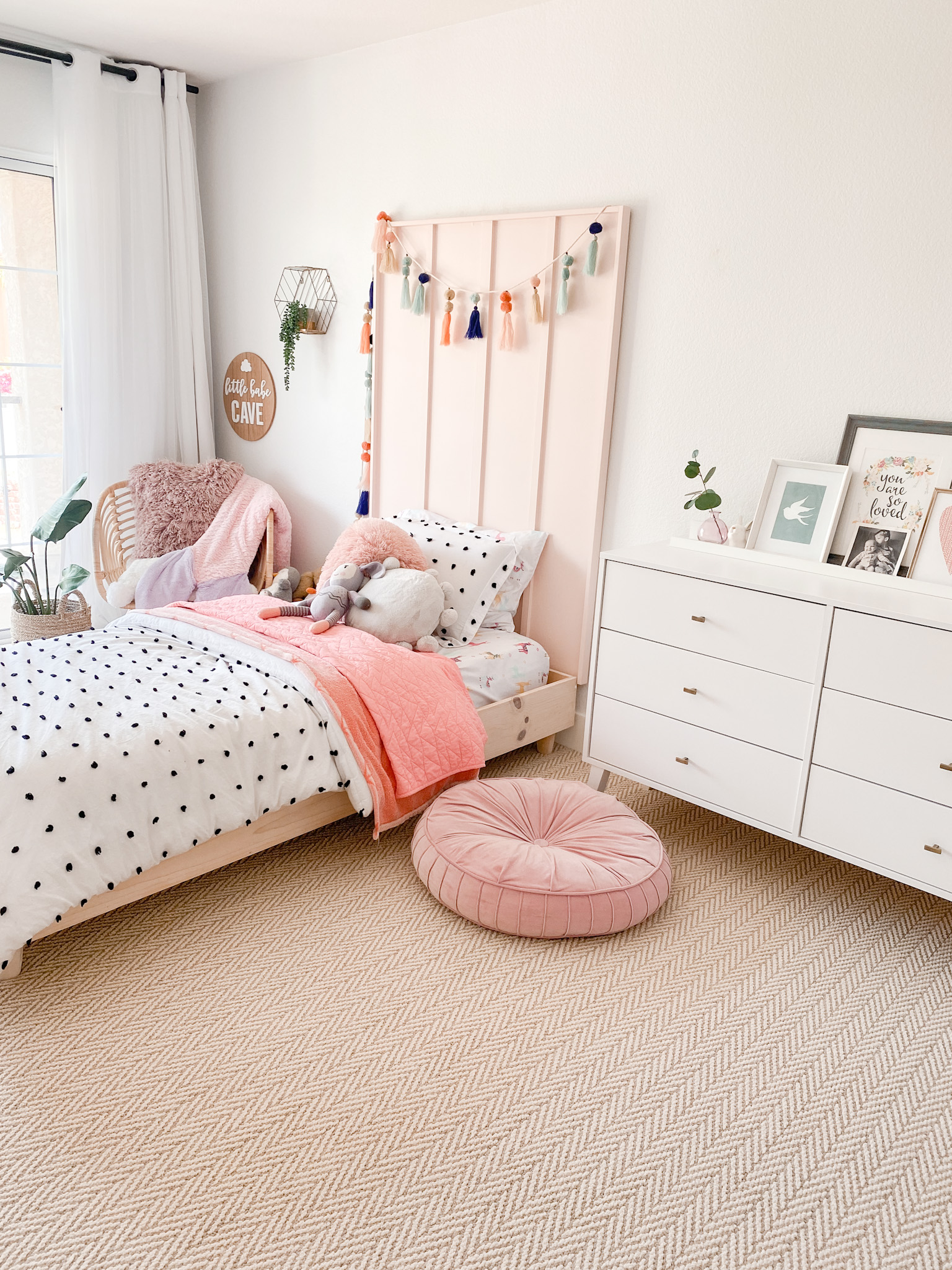 Simple and Tasteful Wall Art
When someone walks through your home, they want to envision themselves living there. Sometimes it can be difficult when all of the walls are covered in photos of your family, or nothing at all.
Adding some simple and affordable printable art from Etsy, in a few frames does the trick. As I did above my master bed, just to make the space feel more cozy and complete.
Leaving some photos of family is totally fine, but minimize your use of wall coverings- this will make the rooms feel bigger as well.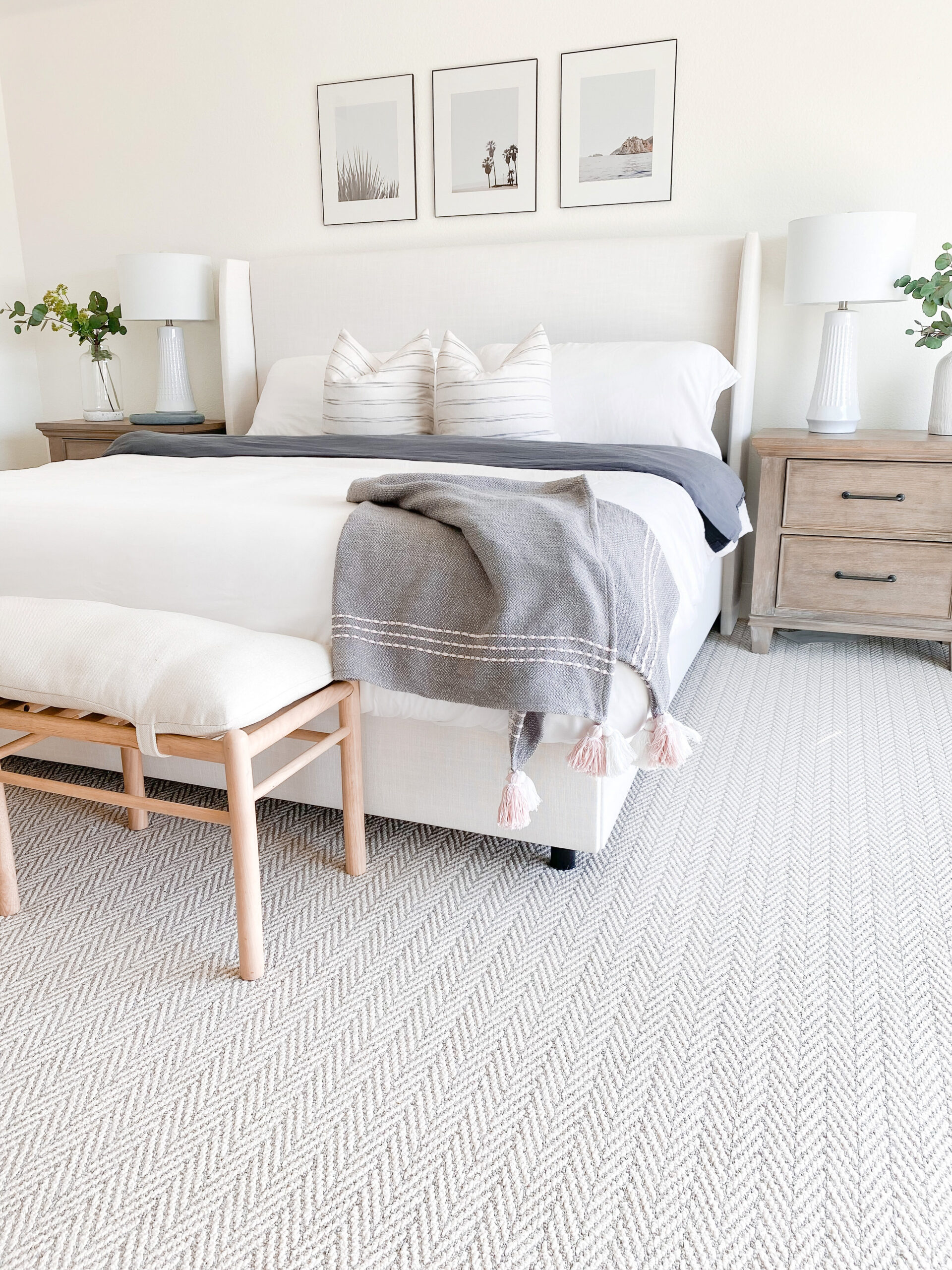 Greenery
This is huge! You may think it's overkill, it's not. Walking into a home with green plants tastefully used around the space, creates such a fresh and calming feeling for buyers. I have a mix of faux and real greens in my house, be sure to add in those real plants. You have a black thumb? That's ok! Just grab the plants the week you are planning to show the home so they are fresh. I add a plant in each of the kid's rooms too.
Open up all of your blinds to let as much natural light as you can get into the home.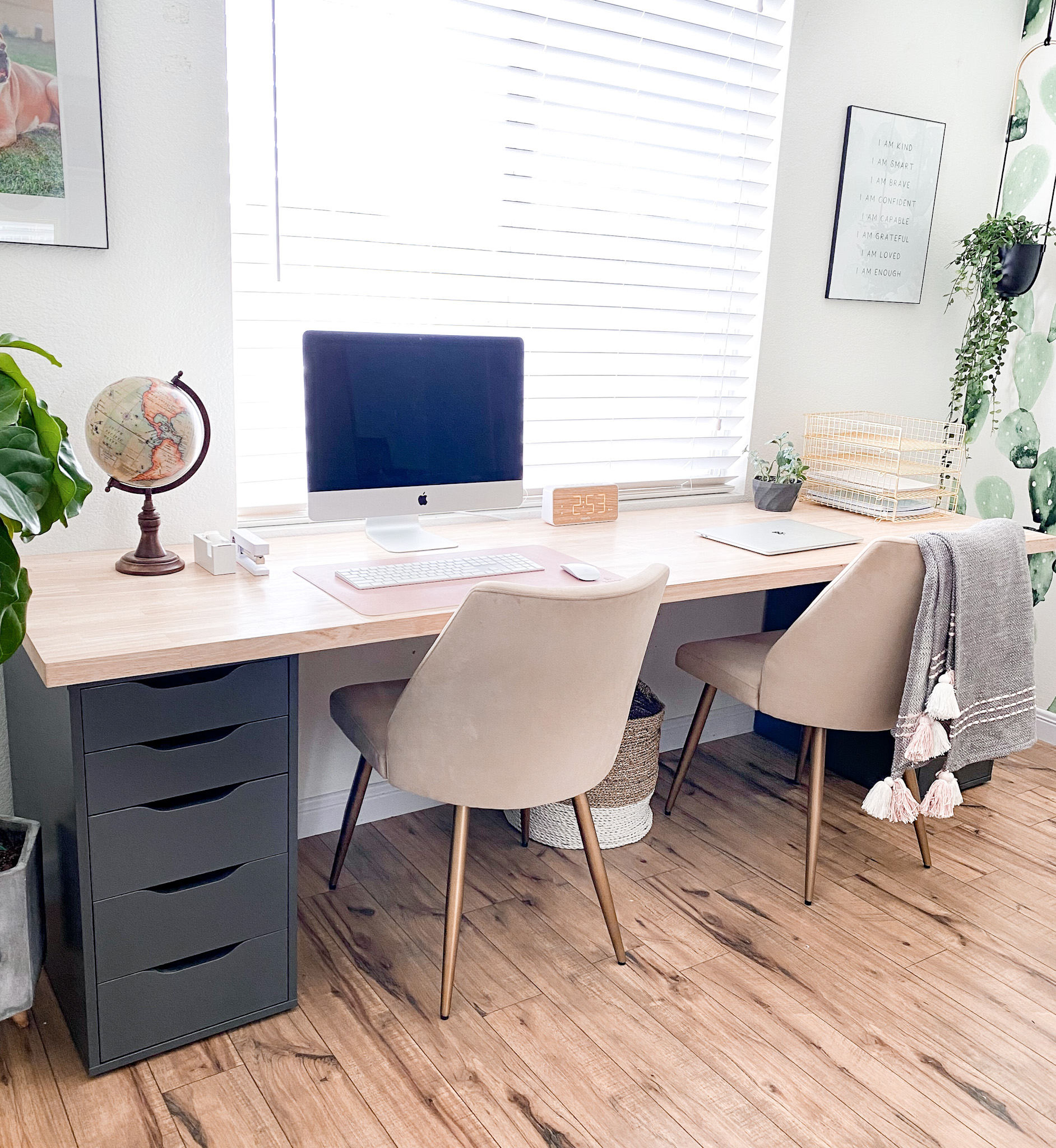 Small Decor Accents
Some of the decor accents you may consider…
Fluff up those throw pillows, and add a throw blanket on the sofa.
Put a wooden bowl full of fresh fruit on the kitchen countertop
Hang a stylish Turkish style dish cloth over the sink
Add a few eucalyptus branches to a vase for a table or island centerpiece (that will also smell super yummy)
Grab a couple large books, and add a candle or small bowl on top of your coffee table
These same ideas can be used in your bedrooms as well.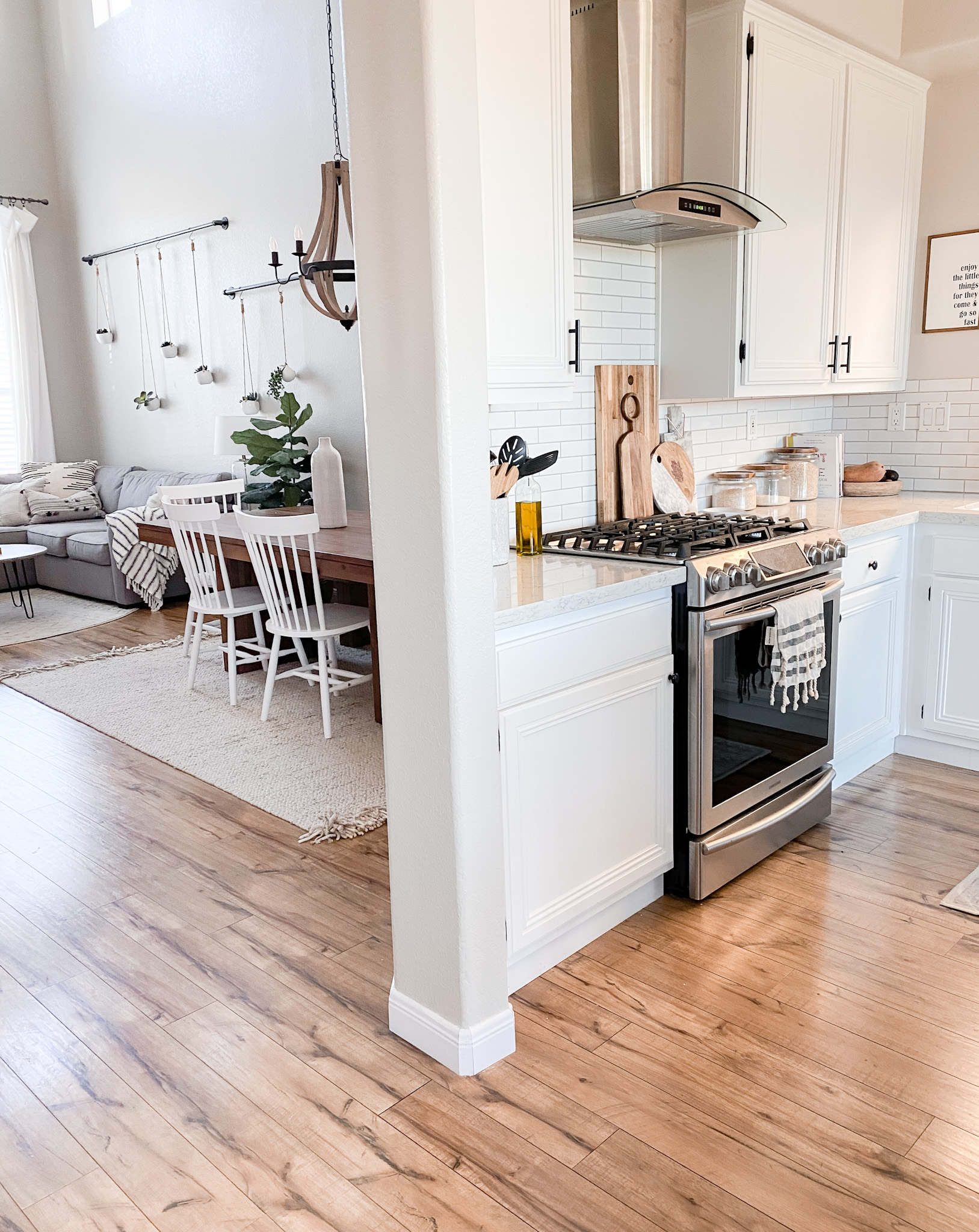 Neutral Paint Colors
You thought that painting a dark red accent wall in your living room was moody and fabulous, well maybe it is, but there is a good chance that not all buyers will agree with you.
Buy a gallon of paint and give your interior a fresh coat of white. Even if white seems boring to you, white paint feels clean and can make a room seem larger and more open. You could opt for a very light grey color, as that is a popular color for buyers as well.
I used the color Simply White by Benjamin Moore for a lot of my interior walls and I love it. White Dove by Benjamin Moore is another nice color, and it's slightly warmer and softer. You can't go wrong with either one.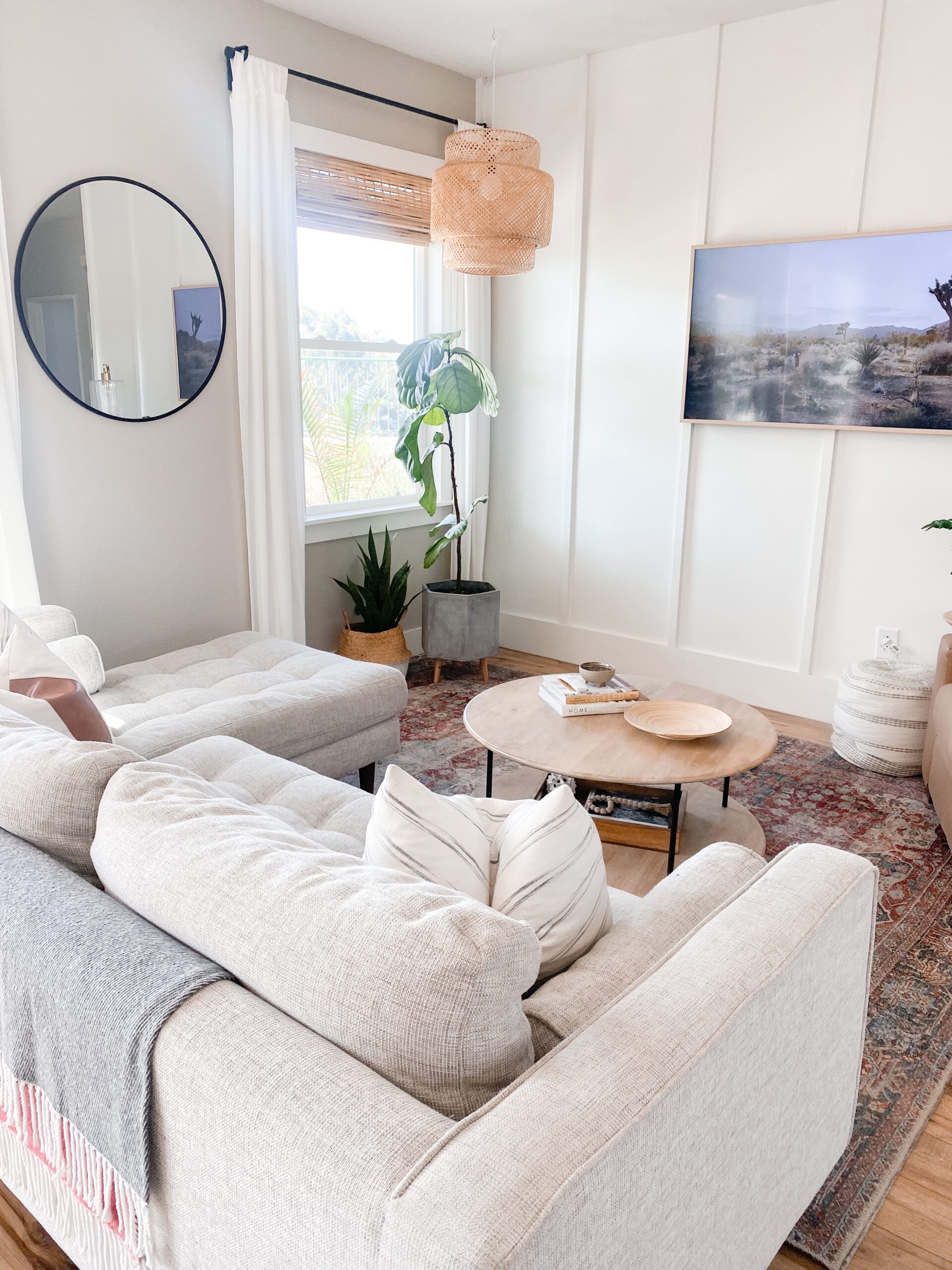 I am 100% convinced that staging your home before listing it to sell is key to getting the highest possible offers from buyers. They want a 'WOW' feeling when they step inside. Help them to see your home's potential!
All of these tips are totally doable and can make a big impact! Shop items from this post below–>

Happy Escrow!
XOXO,

Also check out these posts for more home update inspo-