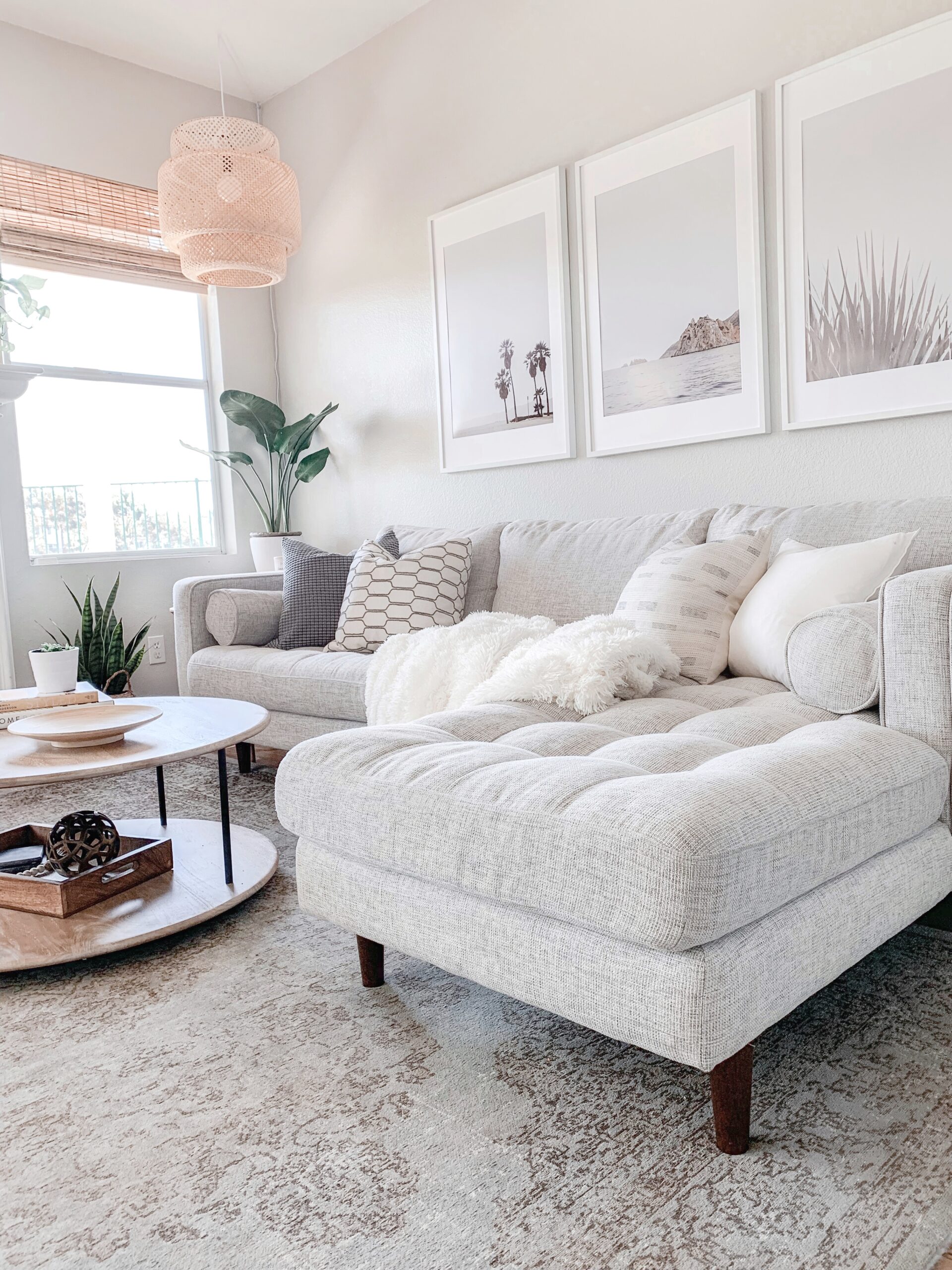 This website may use affiliate links. When you purchase products from an affliliate link, I make a small commission.
Just ask my husband, and he will tell you I can spend countless hours trying to decide on certain household decor items. An area rug is one item that can take over my life, and another huge time-taking decision is a sofa. The sofa is where your family will spend the most quality time together after a long day. Or where you curl up to relax and watch a good movie. It's the focal point of a room, and a big decision.
Our back living room was in major need of a new sofa. The furniture was lumpy and stained. The fabric was pilling up so much that I had to purchase an upholstery shaver, just to try to keep up with the all the little balls that kept covering the surface. NO thank you!
While on my long sofa hunt, I found an online modern furniture company called Article. I was so drawn to the clean lines, and modern yet comfortable vibe of their pieces. I found that I continued coming back to look at their sectional sofas online.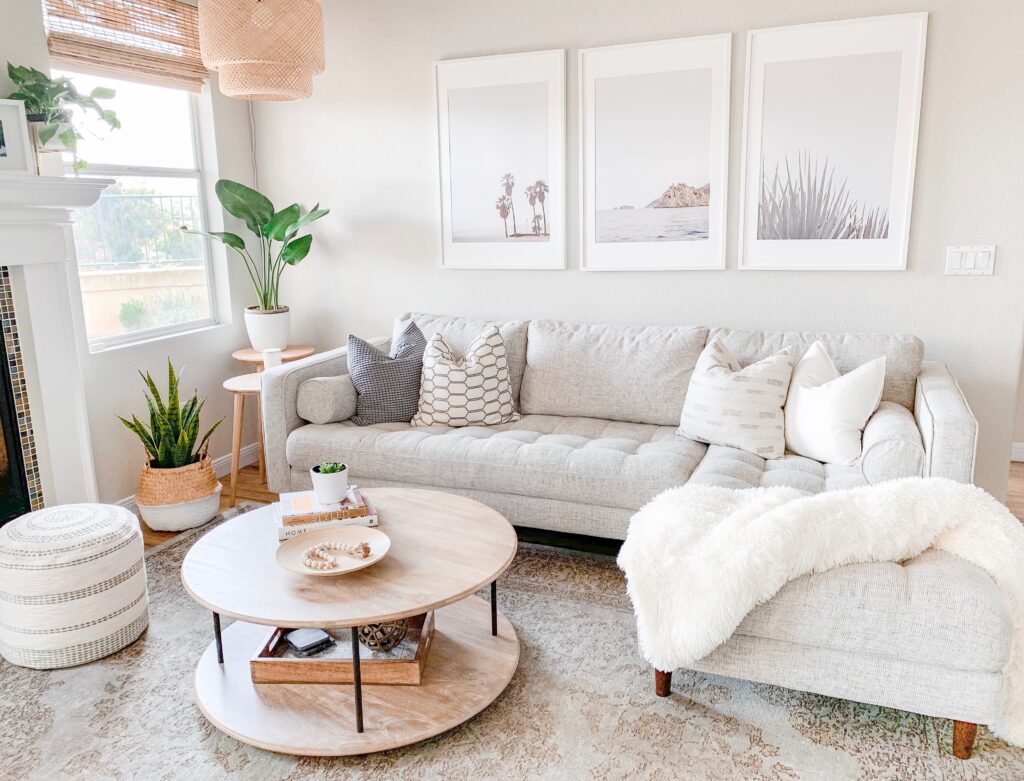 One of the issues my room has, is that it's very small and the way it is setup makes it difficult to arrange furniture, as there is really only one wall to put a sofa against. I always assumed a sectional would never work, I needed a small basic sofa for this space. I was wrong! Article sectionals have everything we needed!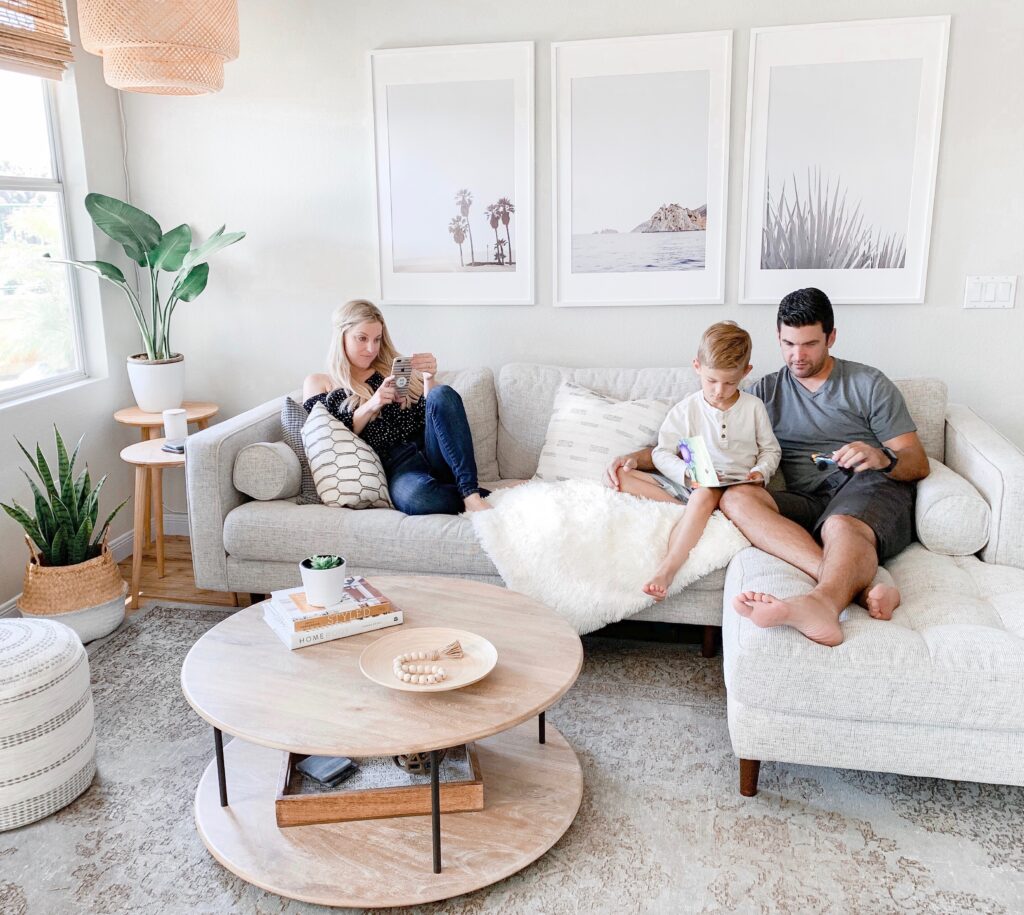 I didn't need to see Article's sectionals in person to know the Sven Birch Ivory Sectional would fit like a glove in my space. Even if it didn't work in my home, Article includes a 30 day return policy if what you choose isn't just right. They will come right back over and pick it up! Their website is super user friendly, and because they function solely online, they are able to keep their fabulous prices. I chose the exact sofa I wanted and it was hand delivered and set up right where I wanted it, by the two nicest guys! Such an easy and positive experience.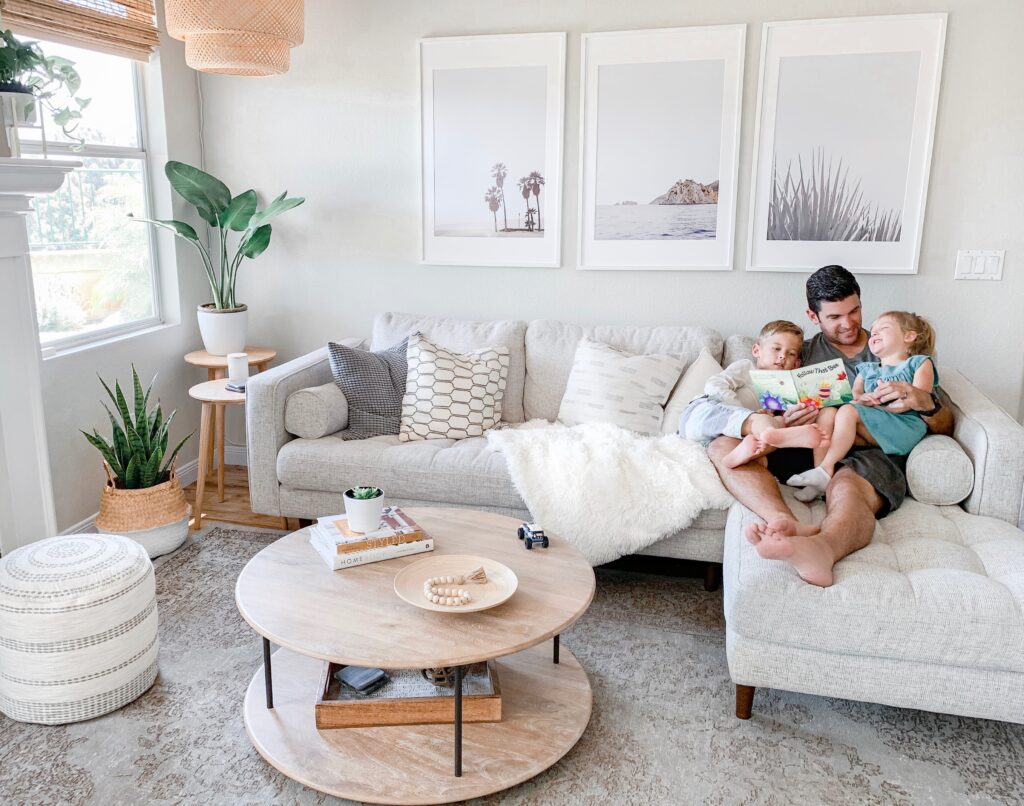 I am absolutely loving the chaise on the Sven Sectional. It's the perfect little spot to lounge with the kids, and provides quite a bit of extra seating when we have guests. The ivory/gray fabric works beautifully with the style in my room and has a soft yet textured feel. I was also impressed with the density of the tufted seat cushions, I think they will hold up for many years! Our Article sectional really complements the space and doesn't overpower it.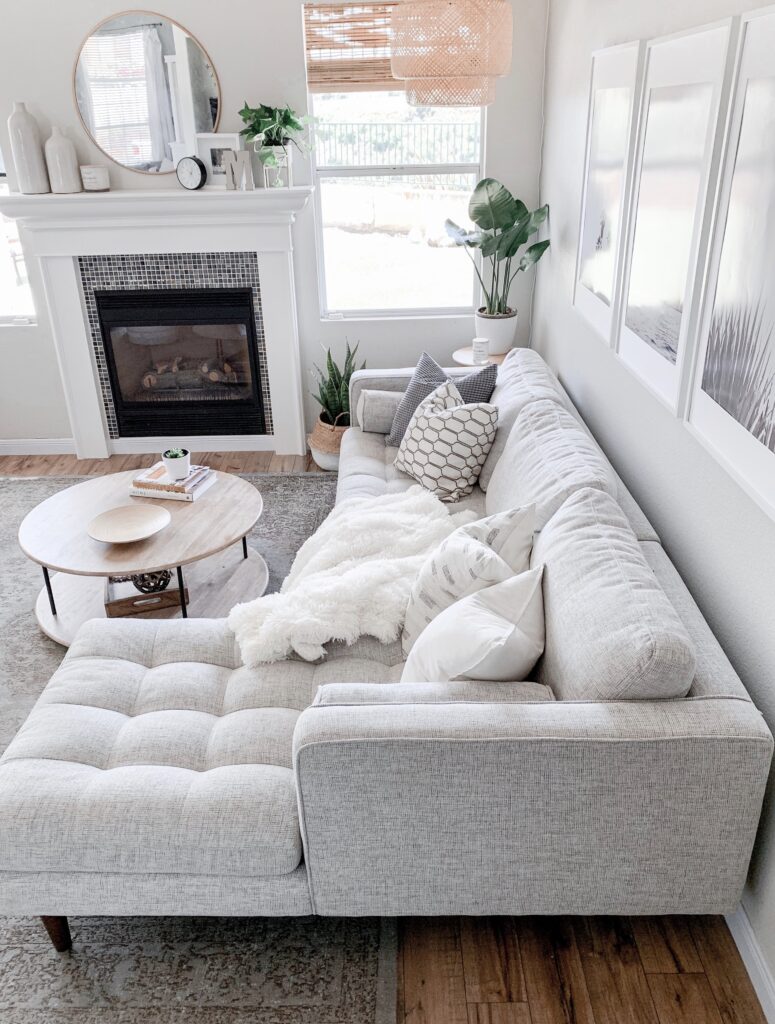 Not only do Article sectionals are available in a variety of fabric options, Article also has many gorgeous leather furniture pieces as well. I've been eyeballing some other accent furniture for my home.
Overall, my experience with Article sectionals was top-notch!
I will be adding more Article goodness somewhere in the house… maybe the bedroom! Go check them out and find your perfect sectional.
Happy Sofa Shopping!
XOXO,