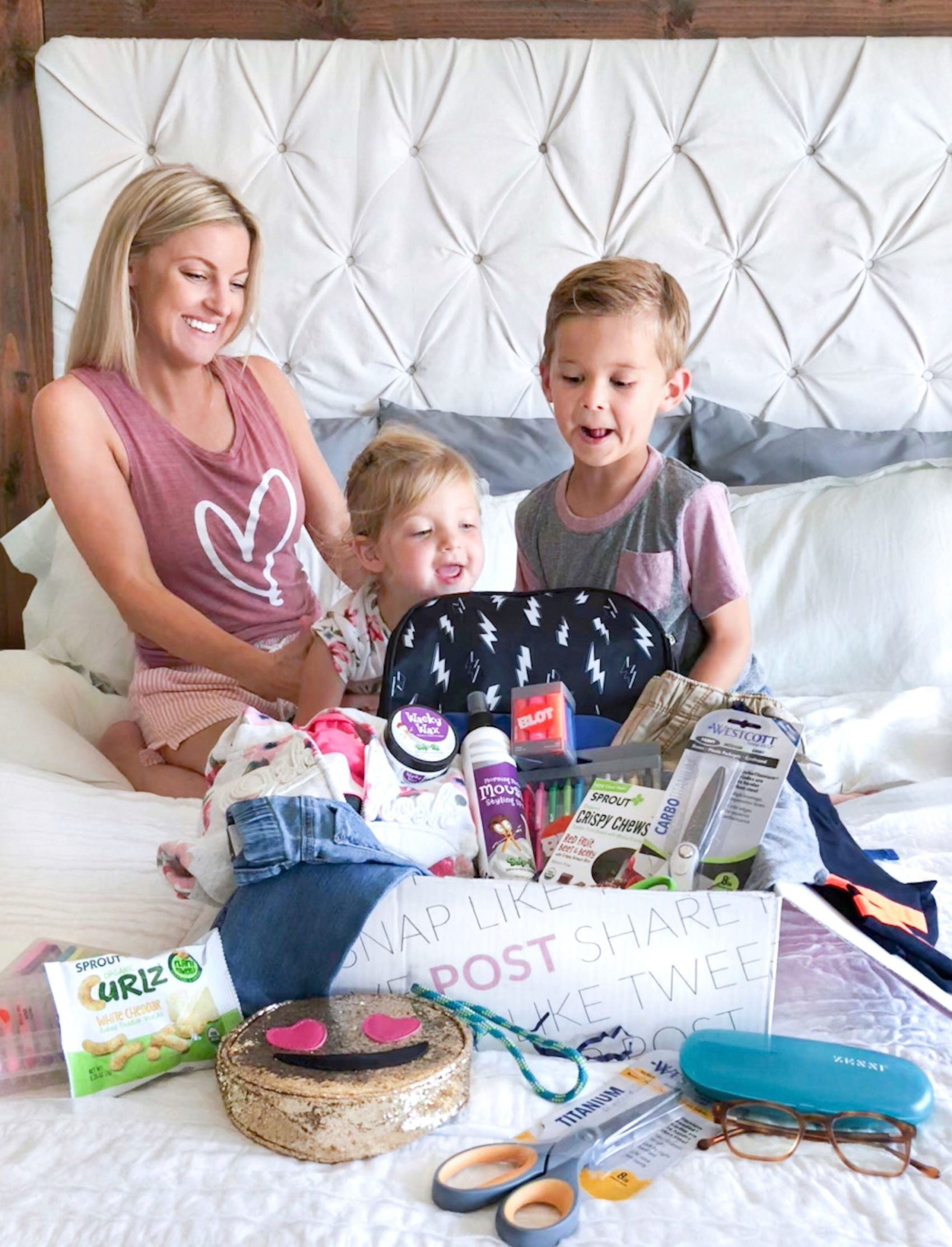 This website may use affiliate links. When you purchase products from an affliliate link, I make a small commission.
This post is sponsored by Babble Boxx, but as always, all thoughts and opinions are my own.
Happy August ya'll! Are you melting like we are here in San Diego? Not only does August mean some hot temps, but it also means Back to School! Can I get an AMEN from all the Mamas out there- woop woop! I was able to team up with Babble Boxx to review some pretty awesome back to school items. This is a fun project for me, since my son just started Kindergarten this year. So crazy, still can't believe it honestly. So, all of these products are just what we need in our home now. They even threw in a few cute items for Tegan, our 2 year old girl who is doing some part-time preschool.
Let's talk about the goods!
The first product is by Zenni Optical. These UV + Blue Light blocking glasses will protect your child's eyes from those screens that they stare at all day. With schools using computers more and more for homework and teaching methods, these glasses are a must! I have my own pair and always notice a HUGE difference when I don't wear them while using my phone or laptop. They take the strain out of my eyes. These may not be something you had thought of getting your child- but they are so important. Zenni also has a wide selection of reading glasses and sunglasses. Pick up your own for your whole fam HERE.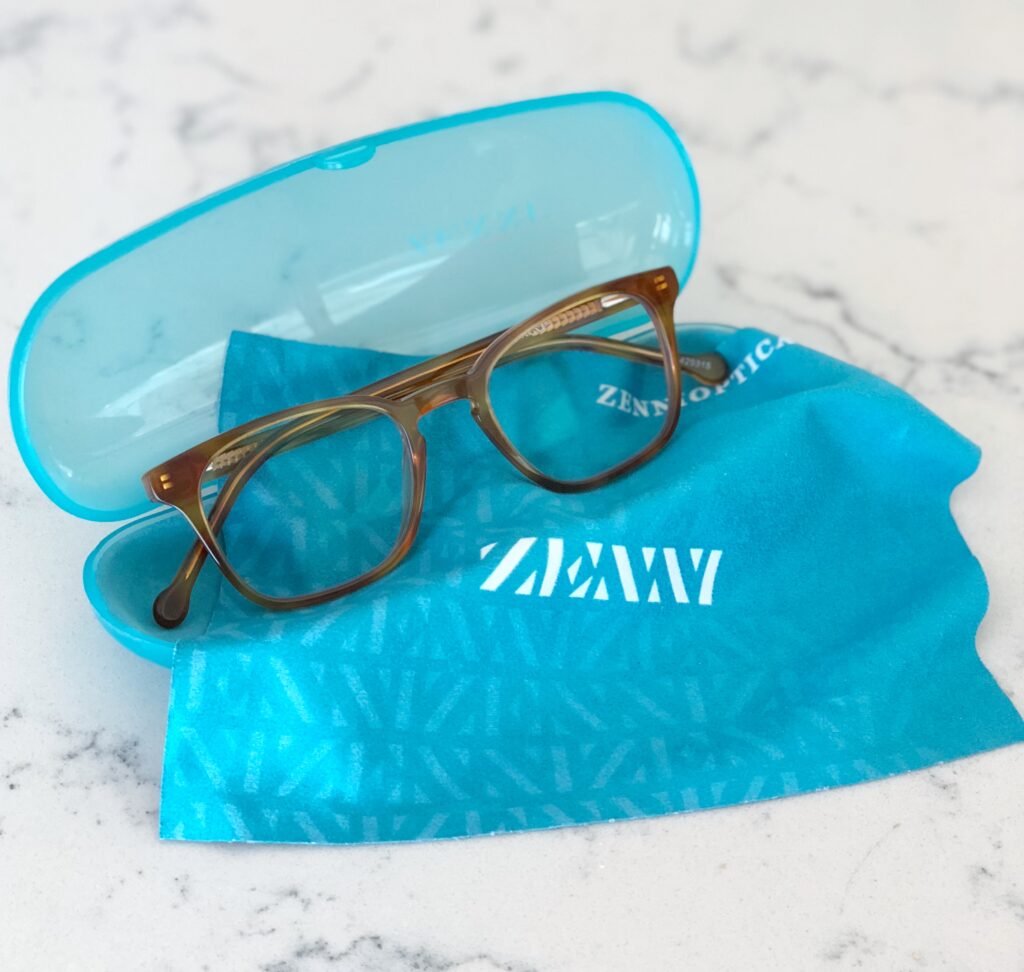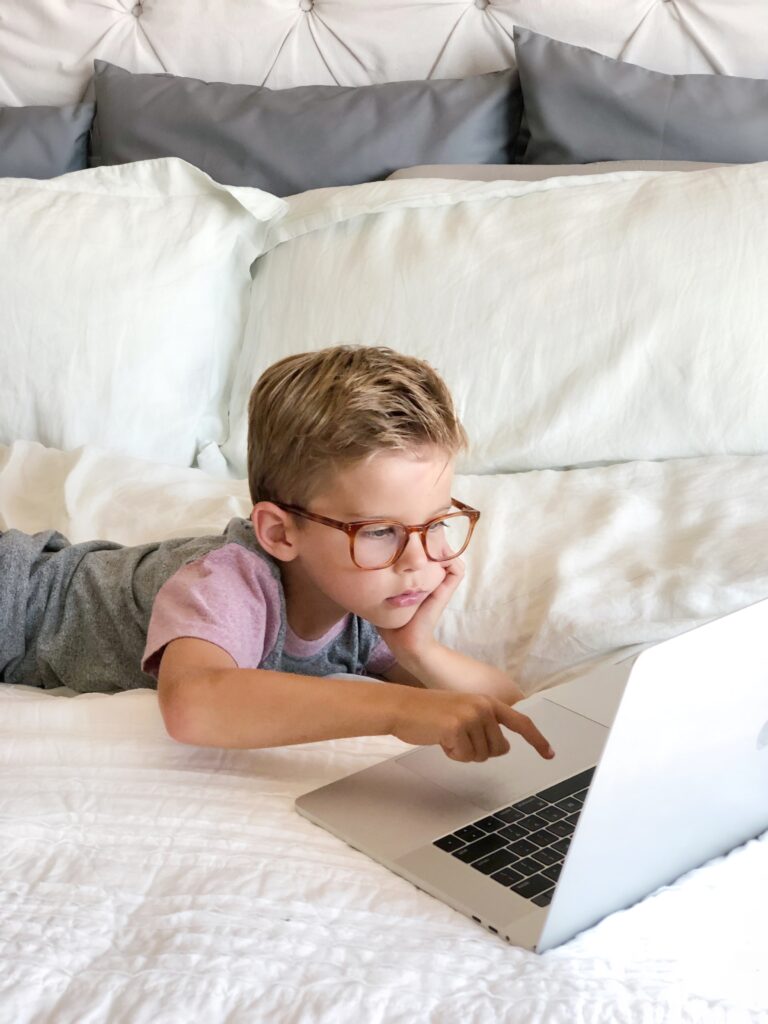 BLOT school supplies included a great assortment of Mini Gel Pens, Ombre Gel Coloring Pens, Mini Highlighters, Ballpoint Pens, and Mechanical Pencils. The colors are so vibrant and pretty. My son was dying to start grabbing them all the moment they came out of the box. The Ombre Gel pens, blend and change when the ink colors touch. I mean, I could even be entertained by that! Too much fun. There are pastel, neon, metallic and glitter- OH MY!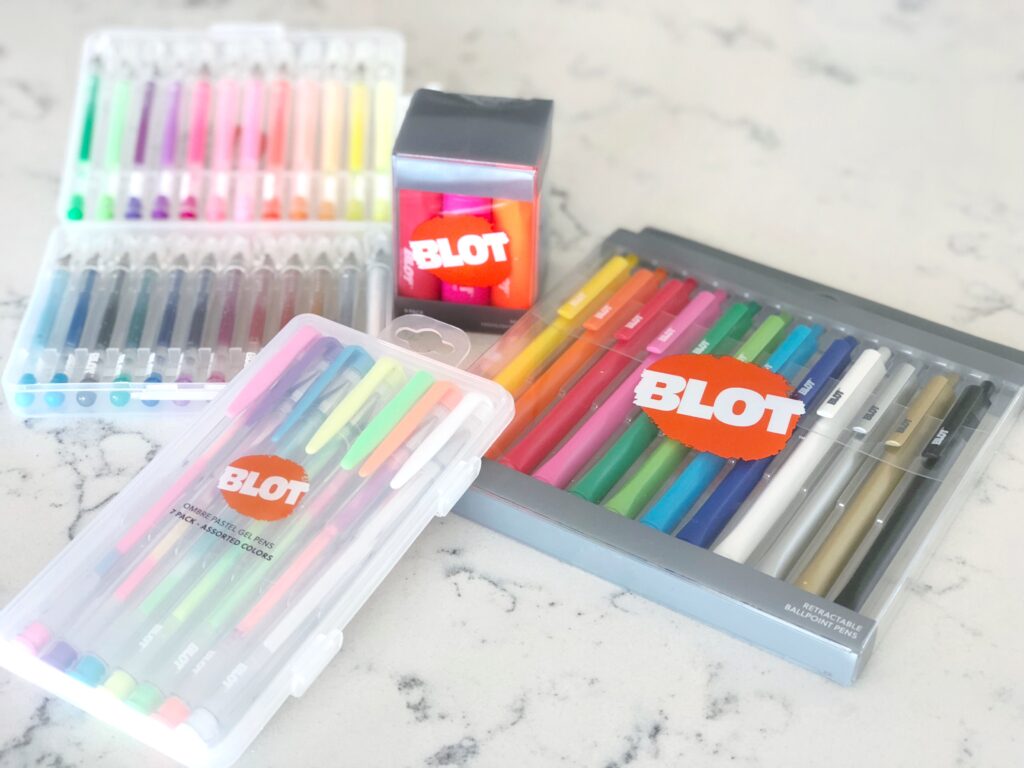 Now who doesn't already know and love OshKosh B'Gosh? They sent some essentials for school and the kids went nuts. A sweet little Floral Logo Hoodie, Pink Tee, Jeggings and Sparkly Purse for Tegan. She is such a girly girl, so the purse was a total win. For Kade, some khaki joggers, long sleeved tee with fun stripes, and super cool backpack. Score! Everyone was happy about these items from OshKosh. You can get 20% off your purchase of $40 or more with these codes through September 30th! In-store code:038222 or Online Code:OKBG3549 (You try to get your kids to smile for the camera…. you know how that goes. Lol)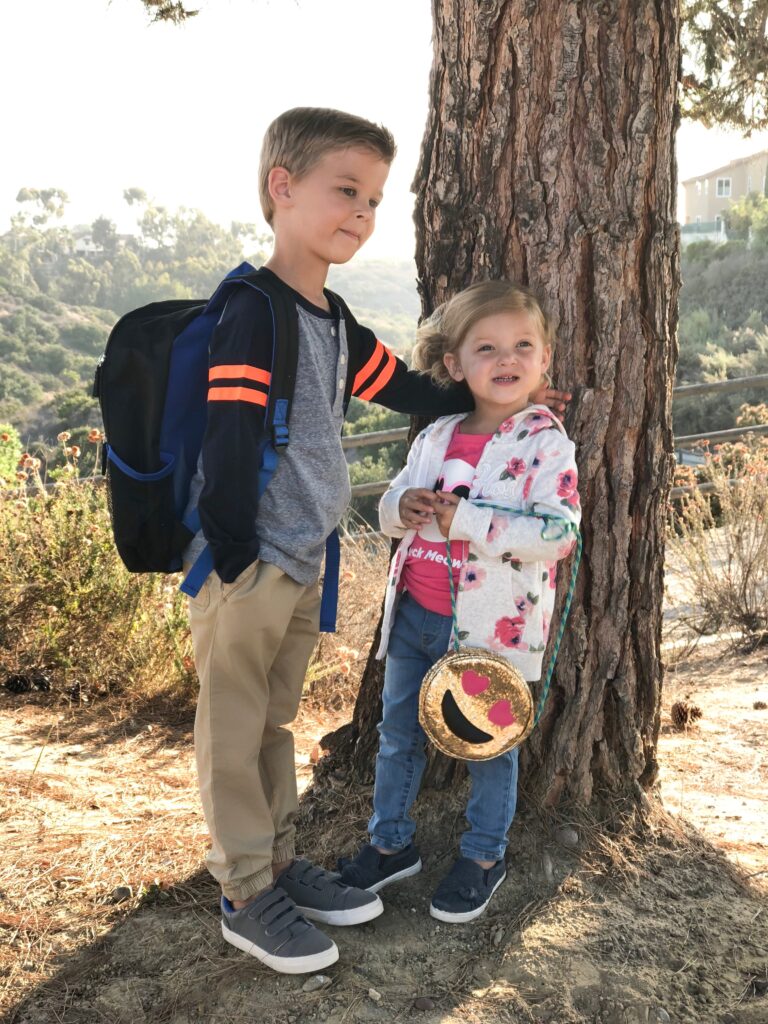 Speaking of school style, Snip-its carries natural kids hair products. They have a Morning Miracle Mousse Styling Spray that is amazing. It is non-aerosol and alcohol-free. So easy to use on Kade's hair in the morning, and the best part is that it contains special ingredients to protect his hair and scalp from the sun while he runs around the playground! How awesome is that? The Wacky Wax is a Medium Hold Pomade. It smells so good, and still keeps his hair feeling soft. He's so handsome.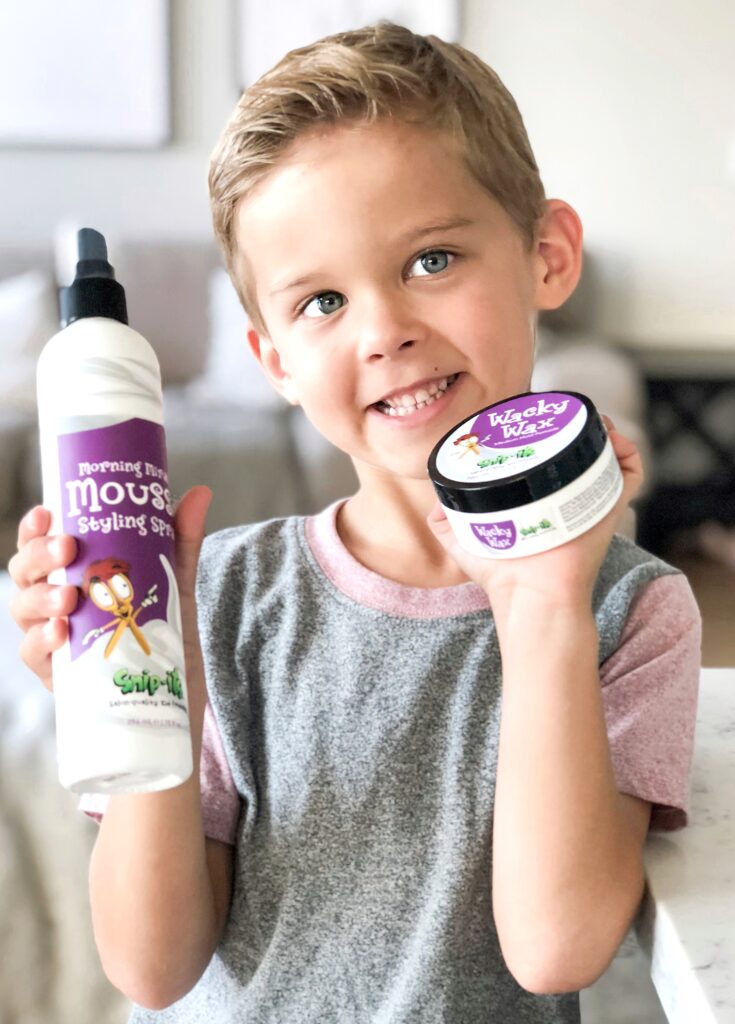 We are really trying to focus on Kade's fine motor skills, so when he got an awesome pair of new scissors from Westcott, we were all excited. They also added in some Titanium scissors for the parents, which I loved since I seem to use my kitchen scissors for everything… that's horrible to admit! Westcott's line of scissors are superior due to the technology that they apply to the blade and handle- no wonder they are the World's Favorite Scissors. Snip-Snip!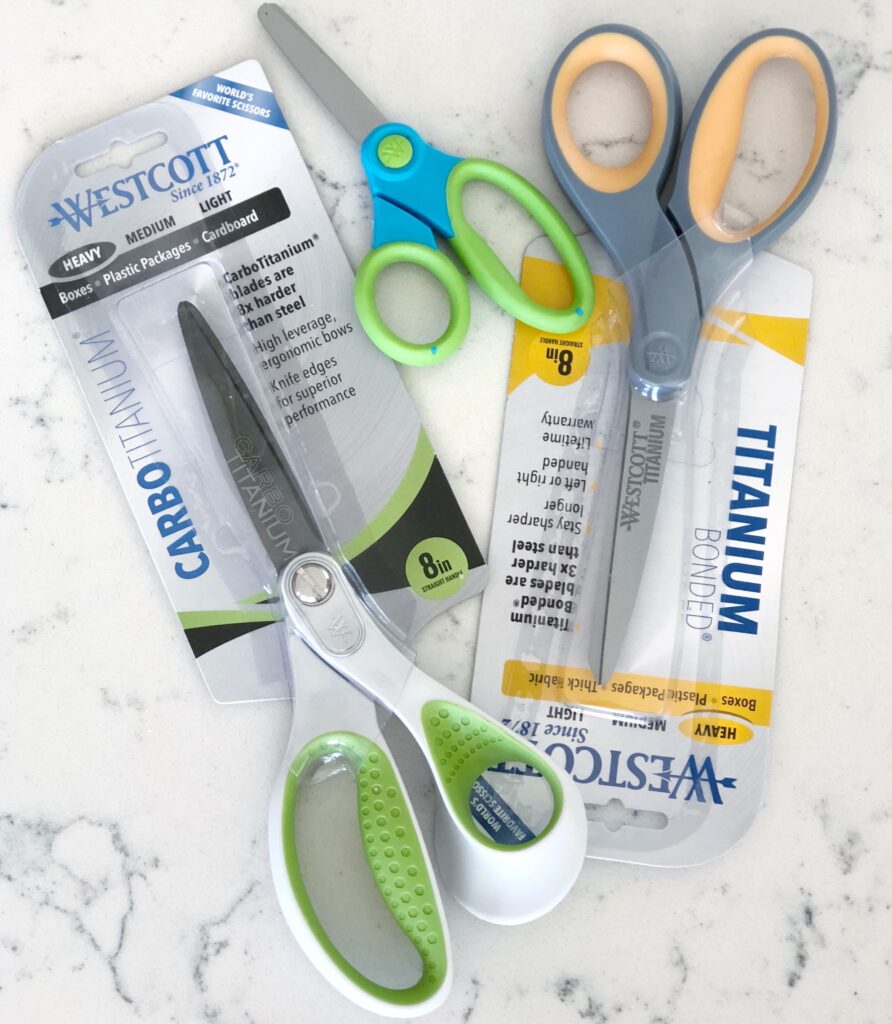 Can back to school even be complete without a snack?? My kids are snack obsessed, so the Sprout Organic Curlz and Crispy Chews are perfect. Just toss it into the lunch box in the morning and I'm good to go. Organic snacks with plant powered protein? SOLD. In fact, Sprout was the first brand to launch a complete line of Plant based purees and snacks. So get snackin'! (These snacks are almost completely gone..hence the opened boxes. Oops!)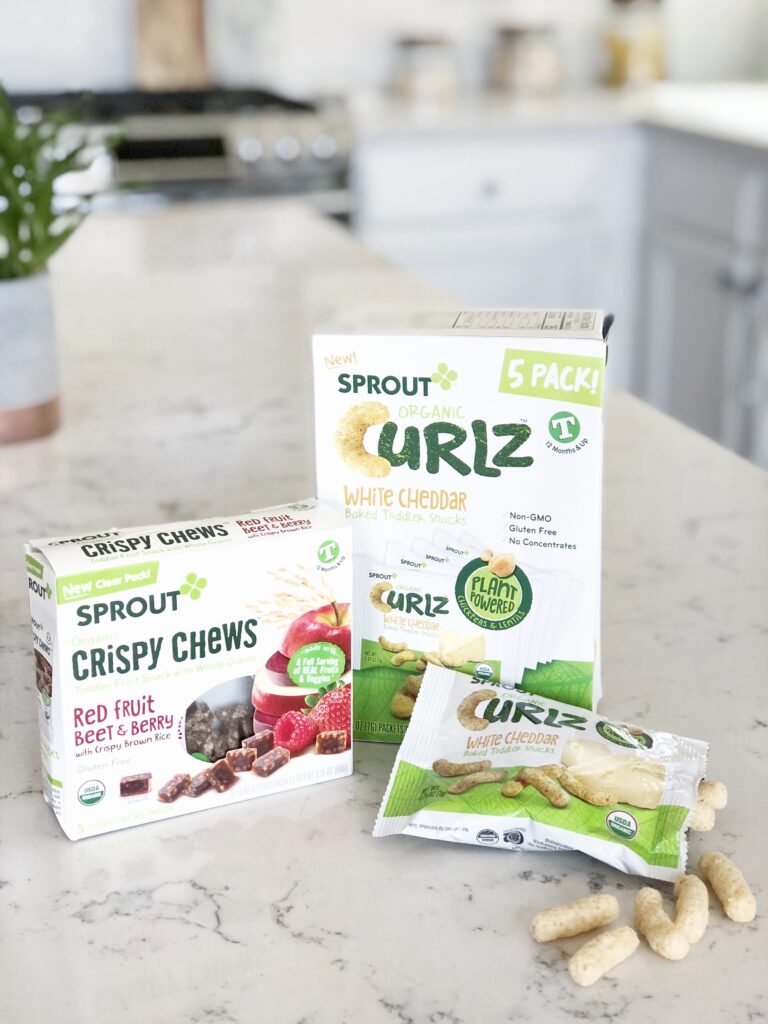 I love all the products included in the School Is In Session Babble Boxx! So much fun trying them out and I am certain that they will get a ton of use in our house. Hope you found some items you need as well!
Happy School Year Mamas!
XOXO,