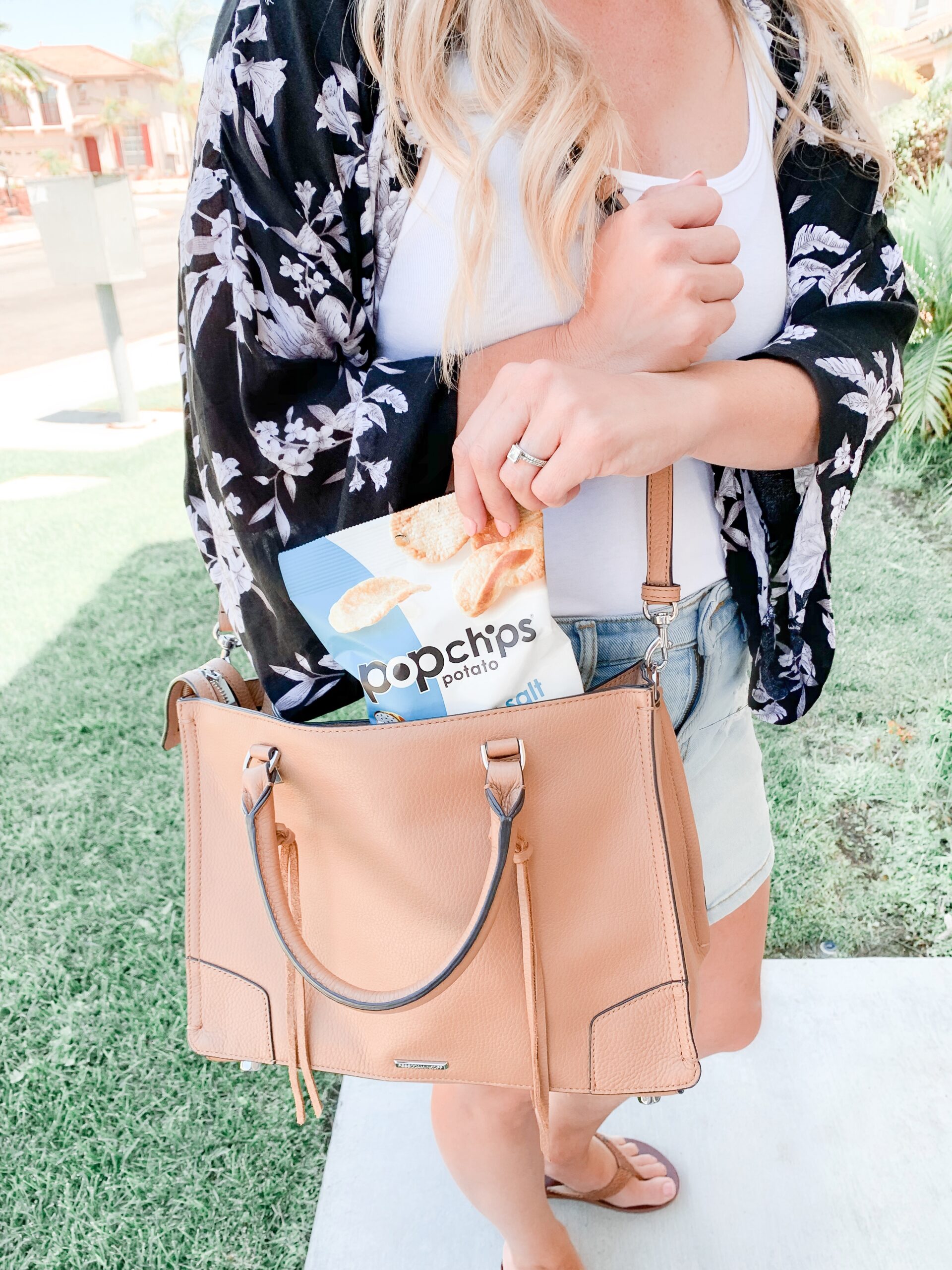 This website may use affiliate links. When you purchase products from an affliliate link, I make a small commission.
This back to school snack post is sponsored by BabbleBoxx.com on behalf of PopChips
If you're a Mom, you know all about the word SNACK. I think I hear that word around 500 times in a single day. I am telling you, my kids are constantly hungry! I need to put snacks in my son's lunchbox for school, snacks must be packed for all outings with the family, snacks must be dished out throughout the day while hanging at home. It's a snack world, I tell ya!
One of the things I struggle with is switching it up, finding new things that they will enjoy while also keeping it as healthy as possible. I find that Kade & Tegan ask for chips all the time. I am not a big fan of chips as an option for them, they're greasy and fried and just not a great choice. Cue the popchips®….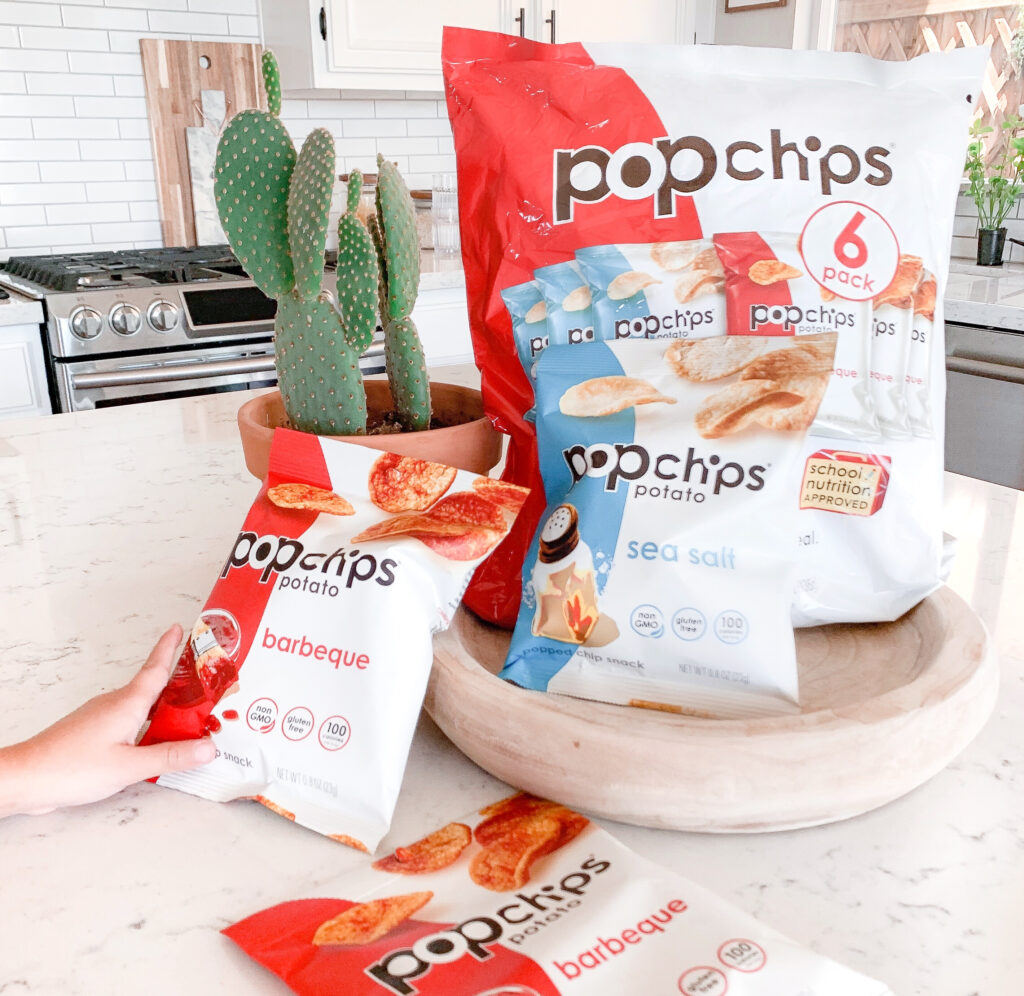 I brought home popchips® one day and they went nuts. They are light and fluffy and super yummy. I don't have the Mommy guilt because they are around 100 calories, gluten-free, non-GMO, and POPPED not fried!
Popchips® come in these fun little 6ct variety pack baggies, which are soo easy to just throw in the lunch box, for a healthy back to school snack. Or in my purse for an afternoon running around.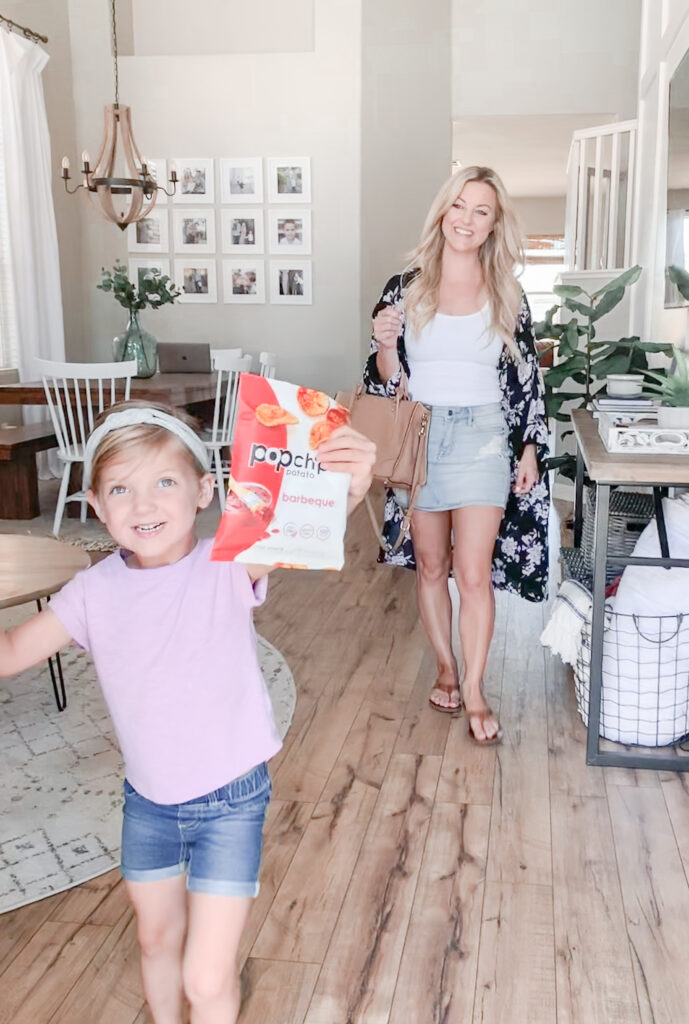 I even threw a pile of them into a cute bucket at my son's birthday party and all the kids got to choose their own flavor. I'm really loving the Sea Salt flavor, which has just a dash of salt and is amazing dipped in hummus. My kids like the BBQ flavor– and once again, they aren't a greasy mess like regular bbq chips.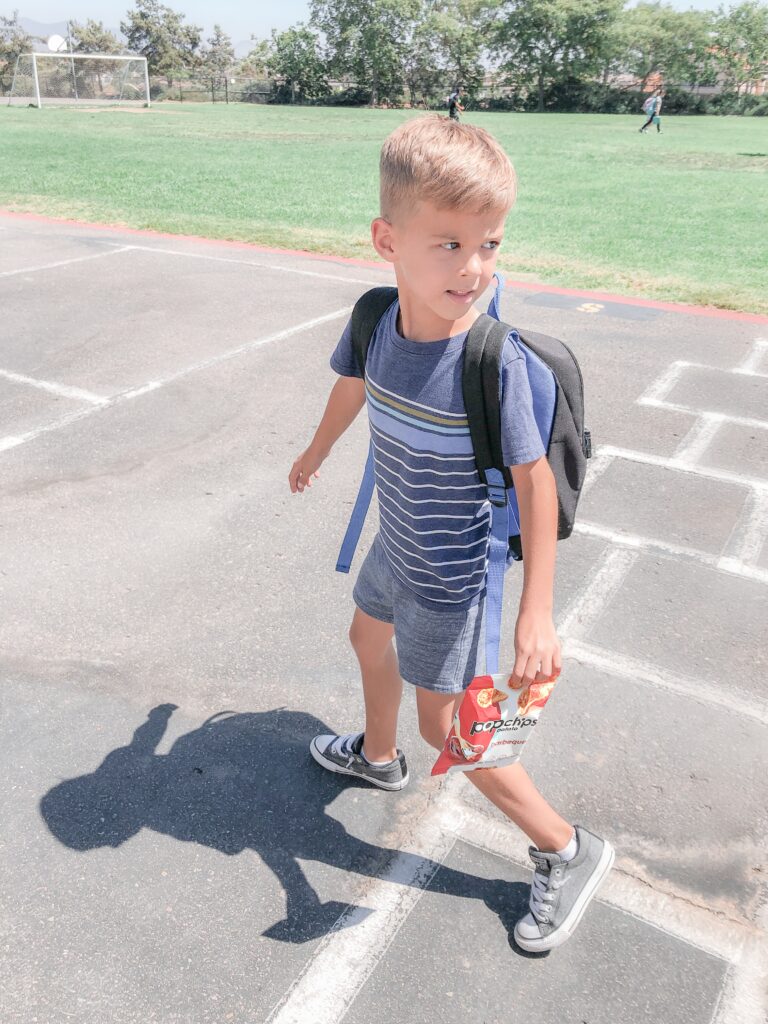 Finding back to school snack ideas for your picky kids, that hit all the check-offs on your Mommy list is tough! It's a never ending thought process (lol, how things change after having kids). So take this tip from me, and make today a little easier while you're making that early morning school lunch- grab some popchips®. Don't forget to get some for yourself, because they are bomb.
In addition to the classic popped potato chips, popchips® now makes bold & crunchy popchips® Ridges & protein- packed Nutter Puffs.
Happy Mama, Happy Kids, Happy Day.
Happy Snacking.
XOXO,