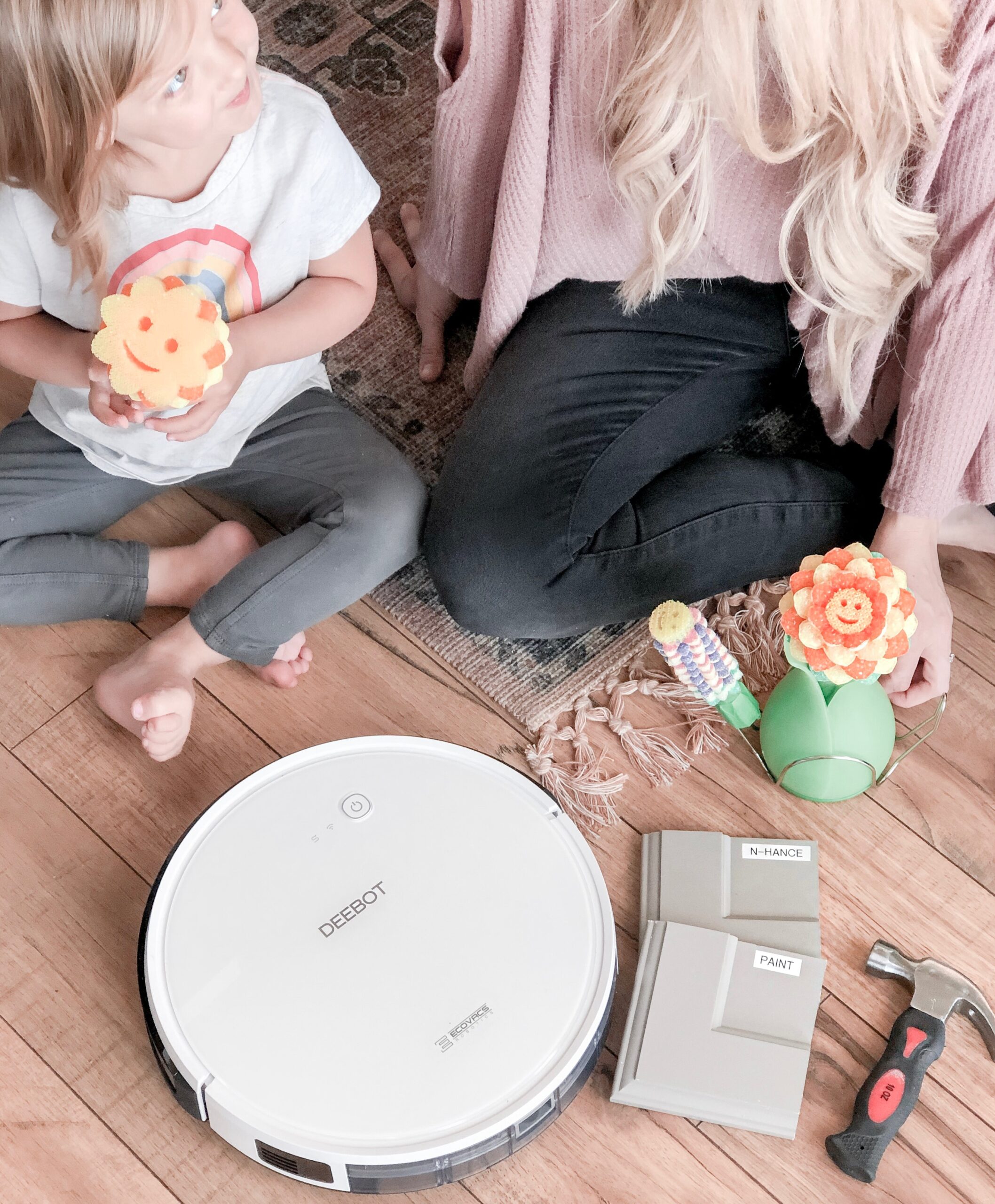 This website may use affiliate links. When you purchase products from an affliliate link, I make a small commission.
This post is sponsored by Babbleboxx.com
Spring is finally here!! Isn't it so funny how there is an automatic switch in your mindset when the flowers begin to bloom and the sun starts shining? At least there is for myself. The term "Spring Cleaning" is a real thing! The sun shines and you just want to make your house feel fresh and bright as well.
I wanted to let you know about a few great products that made me say, YAY! this Spring.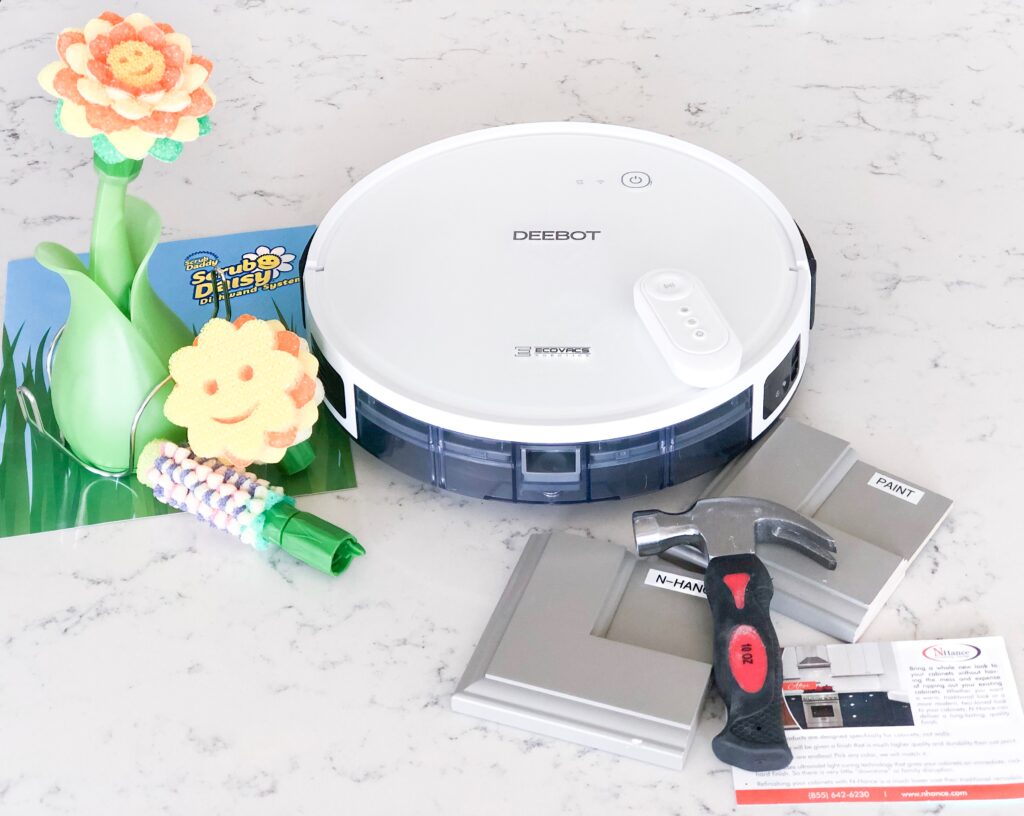 Refinish Your Cabinets With N-Hance
Now, you know I am the lady of all DIY home improvement projects. I will tear apart a room and redo it all myself in between, naps and school time. Most people don't want to take on big projects on their own, and I don't blame you! It's so nice to have quality, affordable options when you want to start a home improvement project.
One of the most important rooms in any home is the kitchen. Everyone spends time there. So the first thing we think about updating are the cabinets. I know first hand that this is one BIG project to do on your own. N-Hance is the company to talk to when looking for a professional. They refinish over 8,000 kitchens a year, it's their specialty!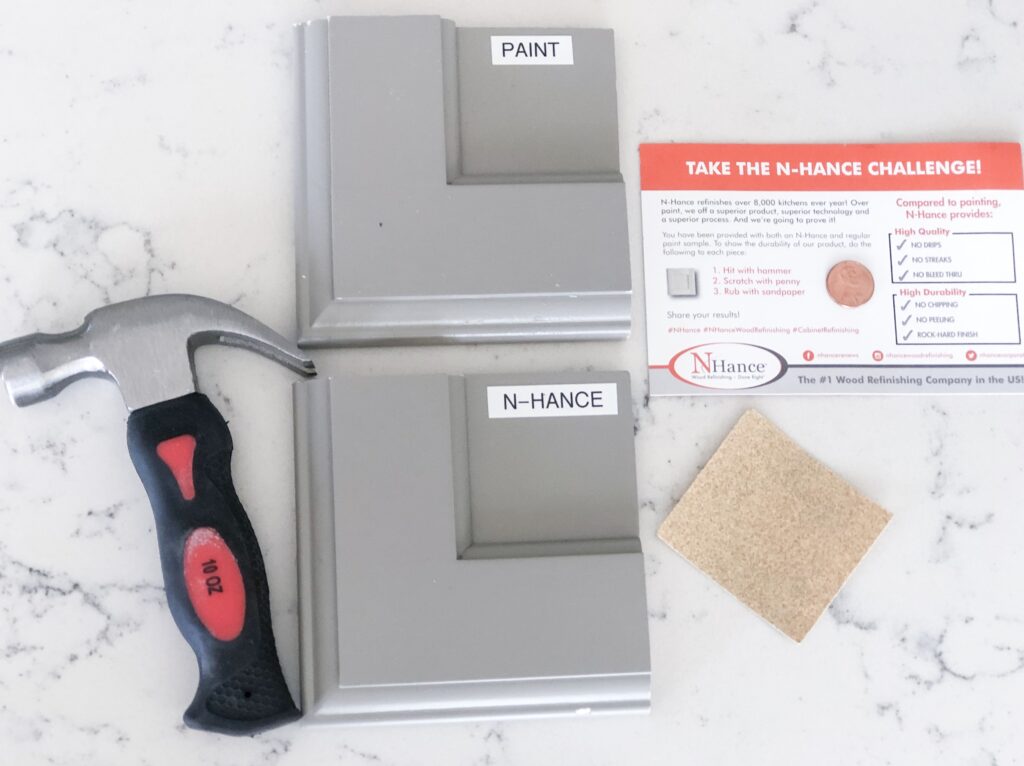 N-Hance uses an acrylic- polyurethane blend this is cured with an ultraviolet light. This gives your cabinets an immediate, rock-hard finish. The company sent me over a Refinishing durability test-kit, to prove the strength of their product. They included sand paper, a penny and a hammer to allow me to test the durability. Here are the before and afters.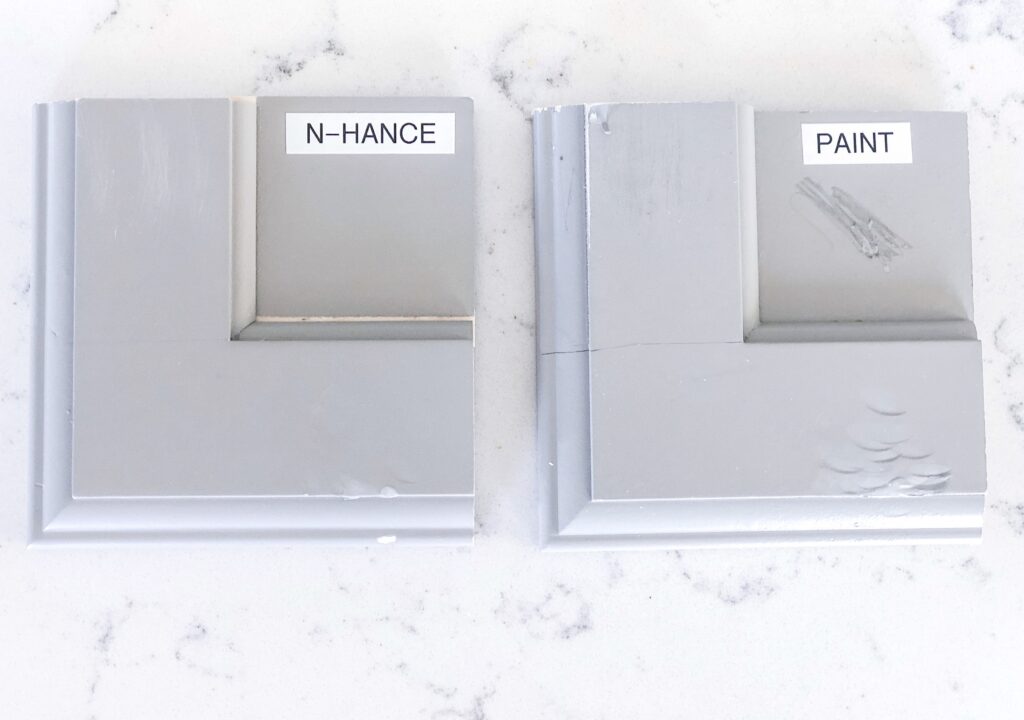 I was really impressed with the strength of the finish. Makes my DIY paint job look like child's play! The N-Hance cabinet was just barely effected by the hammer and sandpaper. Not at all by the penny. I'm Sold! By professionally refinishing your existing cabinets, you will save thousands of dollars compared to a kitchen remodel.
A Dream Come True With ECOVACS DEEBOT
The next Spring essential product that is basically a Mom's dream come true, is the The ECOVACS DEEBOT 600. Does that sound fancy, or what? It is a robotic vacuum that does all the work for you. Clean with just a click of a button, anytime from anywhere, through the ECOVACS app.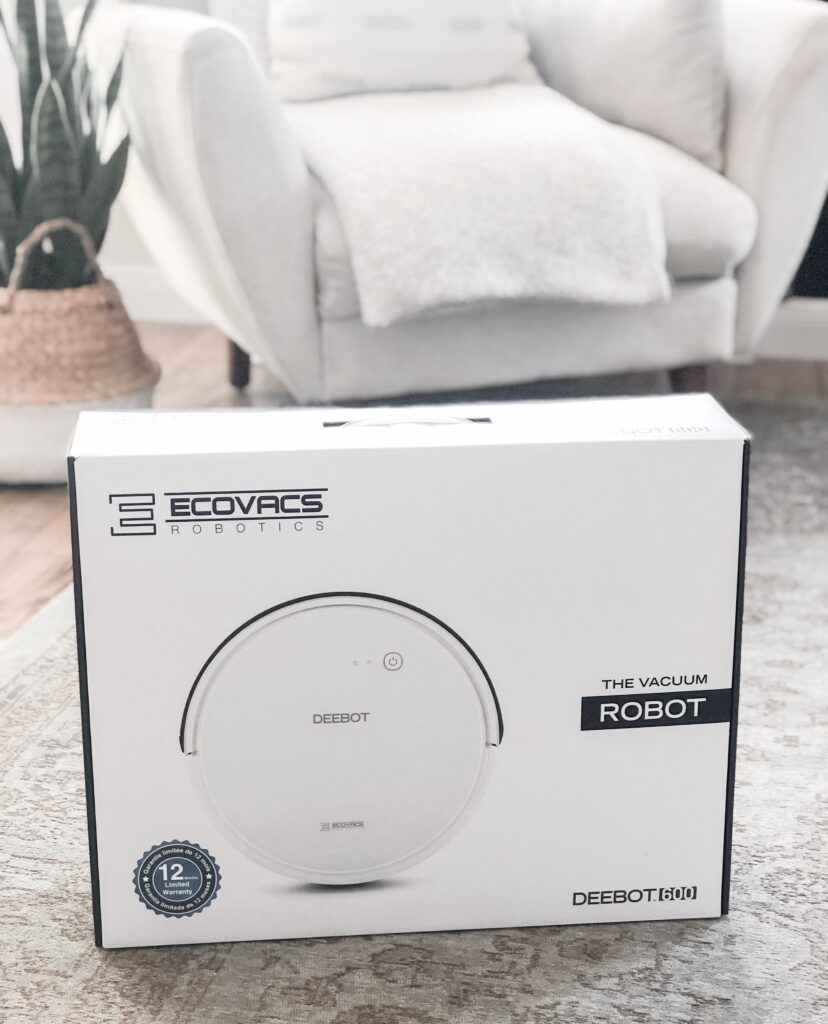 You can literally set the DEEBOT to clean from work so your house is clean before you even get home. Or schedule regular cleanings to occur at certain times. Also, it's compatible with Amazon Alexa and Google Smart-Home systems. So I can boss it around just like Alexa. I'm sorry… but YES please!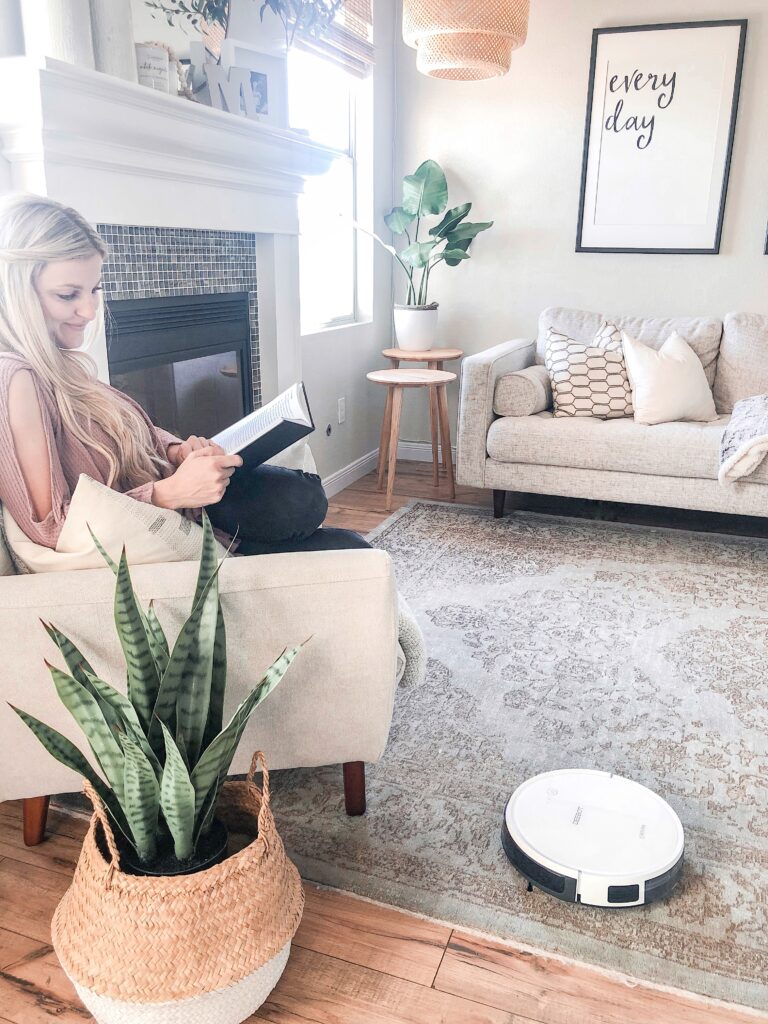 I have a mix of rugs and wood flooring in my home, and this vacuum has smart motion to detect the mode that is needed for each surface. I don't have to lift a finger. This is a no-brainer. We all must have a DEEBOT at home. Available online at multiple retailers, find a link to your favorite on ECOVACS.com.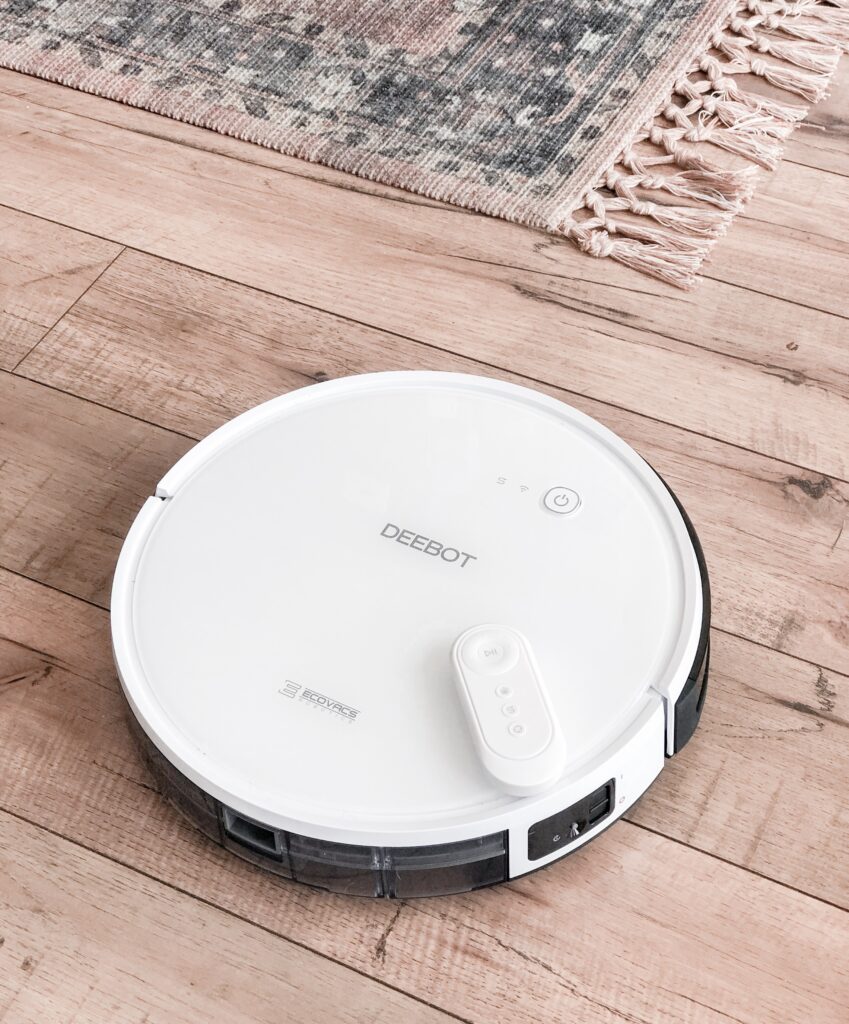 Make Washing Dishes Fun With The Scrub Daisy®
The last product for your Spring home refresher needs, is the cutest of the bunch! This is The Scrub Daisy® dishwand system. My kids love it, because it's so colorful and fun- it actually makes them excited to help with the dishes.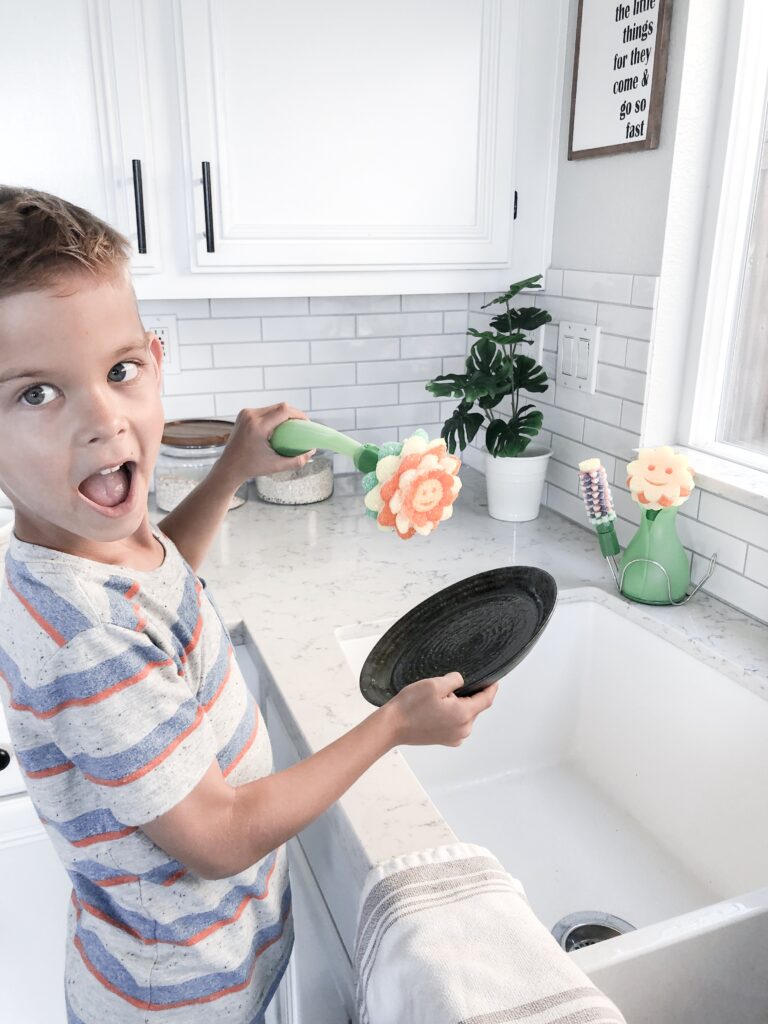 The Scrub Daisy® by Scrub Daddy has interchangeable cleaning heads, for cleaning anything from bottles to pans. I think it's pretty much the worst, when you go to clean a bottle and your only cleaning wand wont fit. So I think the interchangeable cleaning heads is genius. Each head incorporates three exclusive materials: FlexTexture® to scrub, ResoFoam® for suds, and ArmorTec®, to scour.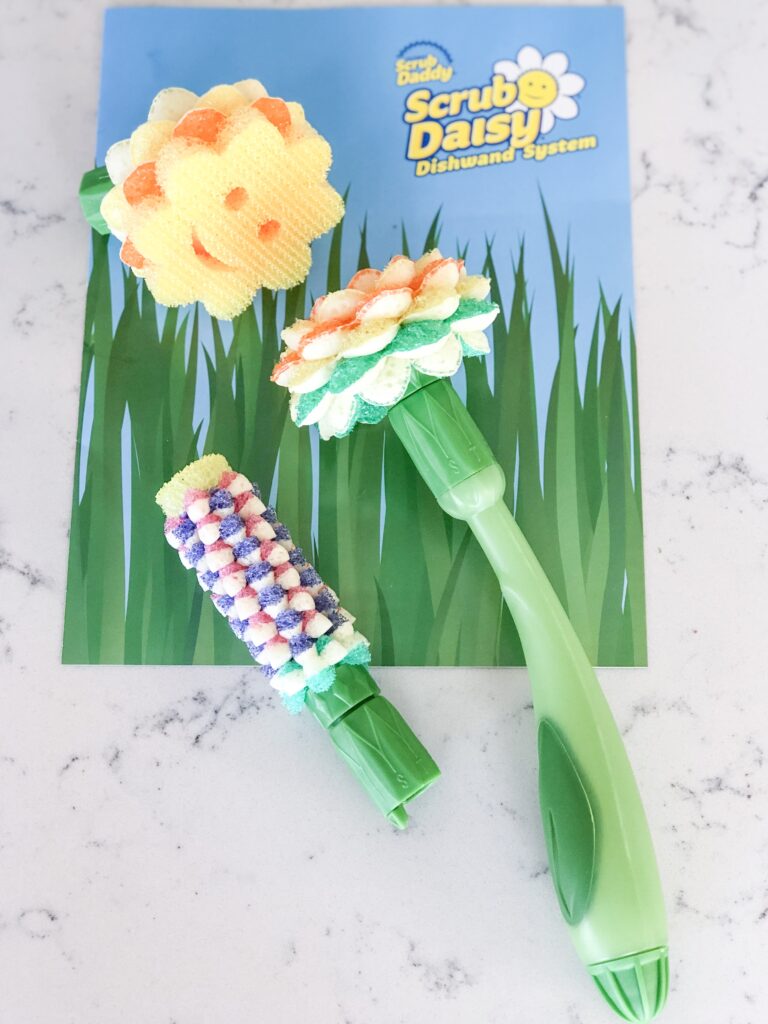 The handle is ergonomic and soap dispensing. It also comes with self-draining storage for all your accessories. So cool, who knew I needed this?? I do! Use this link for $1 off any Scrub Daddy Product: https://scrubdaddy.com/coupons/scrub-daddy-coupons/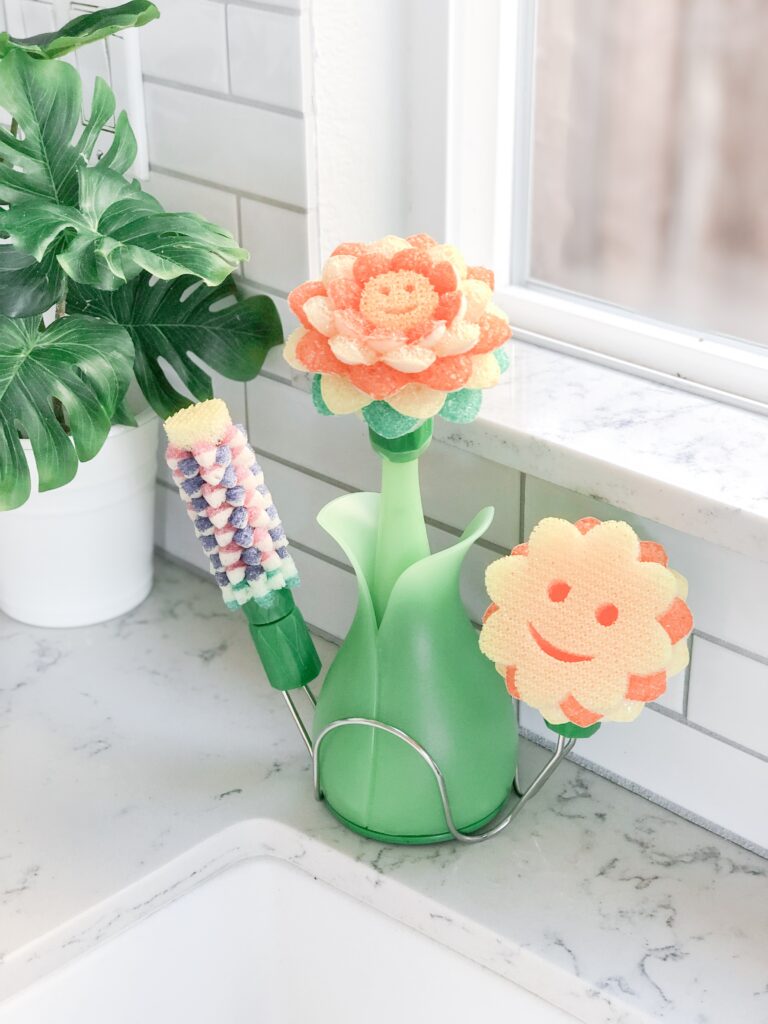 I hope you found something fun to help you refresh your home this Spring!
XOXO,