This website may use affiliate links. When you purchase products from an affliliate link, I make a small commission.
Am I the only one who can't remember anything? It seems like life is on autopilot these days. Bills come out automatically each month, even my mortgage is on autopay. I honestly can't remember the last time I had to sit down and pay a bill…like I said, I forget everything!
With all things now being automatic, we can forget to take care of some of the most important things. Sometimes you don't even realize you could be putting your family's health at risk by being forgetful. I'm referring to the air filters in your home. I gotta be super honest… I would hardly EVER change the HVAC filters for our heating and AC. Ever heard the phrase "out of sight, out of mind"? I can't see them inside the wall, so it's very easy to just carry on, while they become ineffective at filtering all the junk out of the air your family is breathing. Yikes.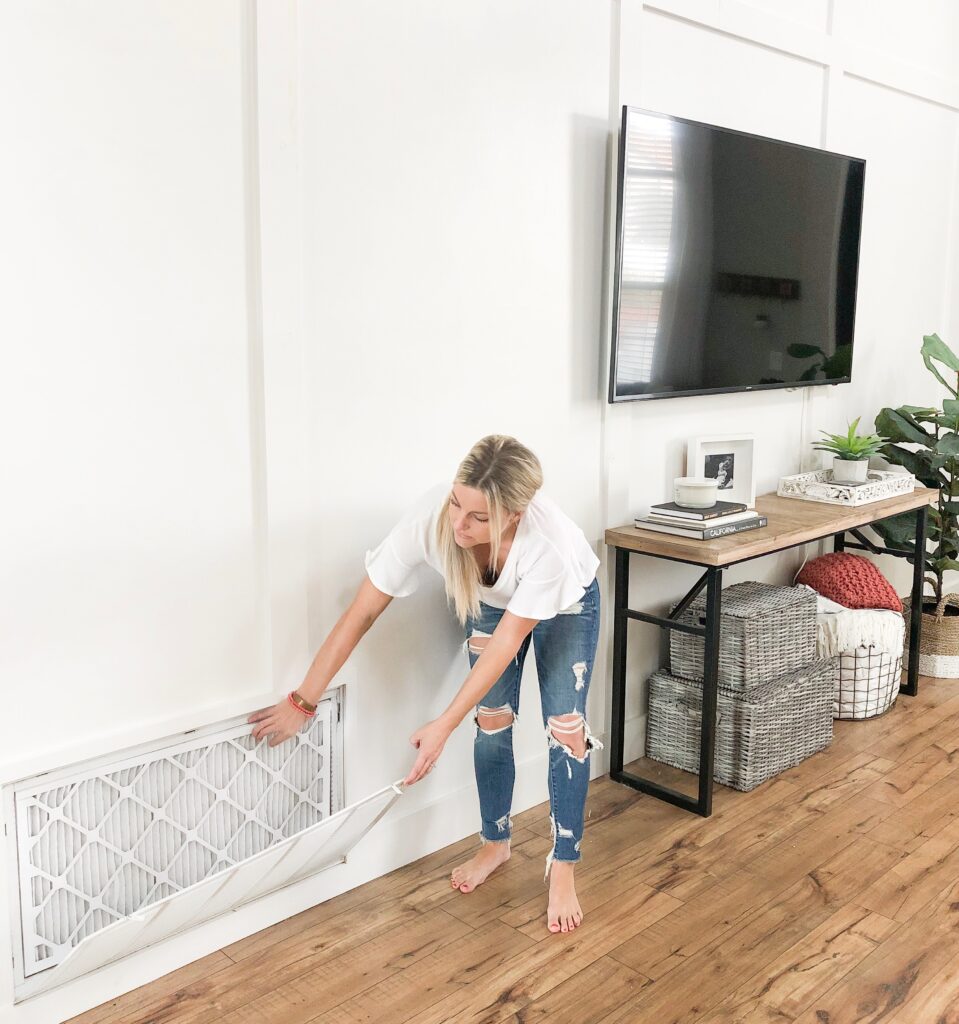 When I heard about FilterEasy, I jumped on it. They automatically send you the HVAC filters you need for your home when it's time to change them out. They ship directly to your front door for free. You just quickly change them out and move on! I never have to remember to order my HVAC filters again. Yesss.
Regularly changing out HVAC your filters also helps with, lowering your energy bill and preventing costly HVAC repairs.
The best part is, I know I am keeping the air my family is breathing as clean as possible. In fact, I ordered the SuperAllergen option from FilterEasy which filters out pollen, dust, mold, dust mites, bacteria, pet dander (we have a dog), virus carriers, smog and smoke. Whew, that's a long list!
Even my son Kade likes to help Mama change out the HVAC filters now when they show up!
Just had to share FilterEasy HVAC filters with you, because it really makes me feel like I am winning at life by signing up for this service.
Off my to-do list forever, healthy home, happy Mama, more time for the people I love most.
Hope you take advantage of this too! Use code DOMESTICBLONDE to receive your first order of air filters for FREE!
XOXO,