This post is sponsored, but the content and opinions expressed are my own. Affiliate links included.
Once in a while, a product comes along that you never knew you needed and then BAM, you're in love! It is super hard at times, to choose Mom-related products to buy, because there are soooo many things out there- it's insane. Some things you need, others you just want because they're so darn cute!
I want to tell you about a few companies, that have the smart and trendy Mama in mind. With these items you get the best of both worlds. You want them because they are just too cute- but once you have them, you realize you always kinda needed them as well.
Top 3 Products that Make Life Easier
This is the ultimate baby lounger! Available in two sizes. The Deluxe- for newborns up to 8 months old, and The Grand- for 9 months to 36 months. When the babes are teeny, this will give them a cozy womb-like environment to rest and lounge safely in. I didn't know about this gem when my kids were tiny, but I have heard GLOWING reviews from so many Moms about the DockATot for newborns. I actually used to create a circle with towels underneath my daughters sheets, so she would sleep better! This would have been so nice for me to have had back then. Babies love the feeling of being held, so this is perfection.
When they are a little older, like Tegan is now, this is so great for lounging and reading books. Or Putting down in the living room for a movie night. We just went out of town for a few days, and this is perfect to take anywhere for a nap! Her brother steals it all the time as well, that's probably because the fabric is super cozy and soft. They really did a fabulous job with the DockATot. Now, if they can just make a Mom-sized one, that would be amaze. Park day? Kids, you go and play, Mama is just going to throw this DockAMom down on the grass and take the best nap ever. YESSS!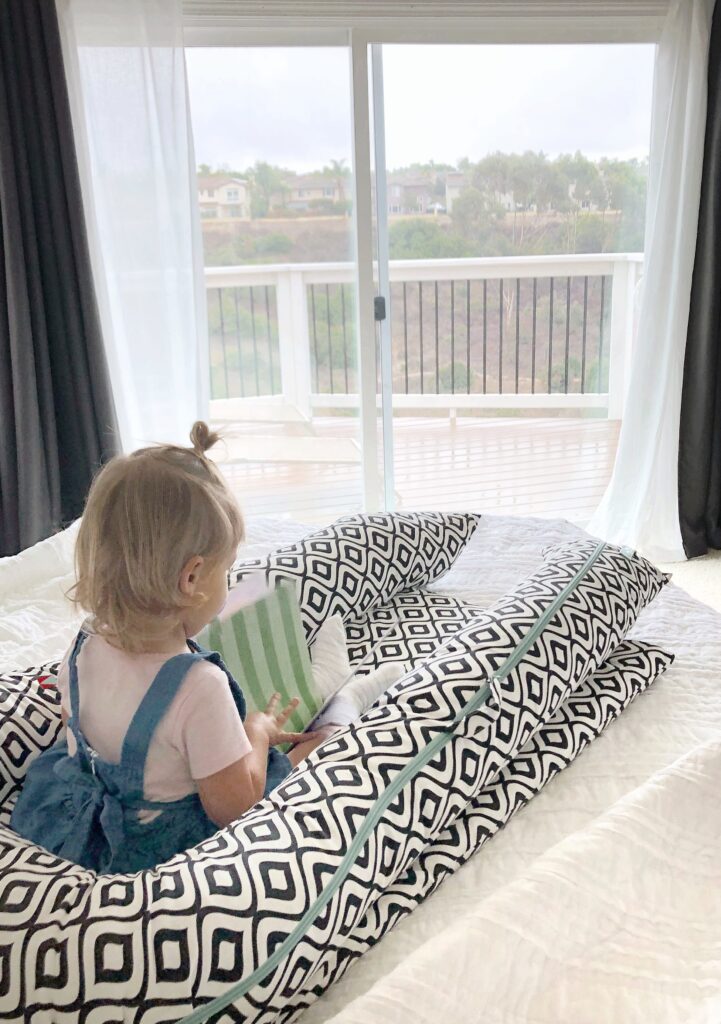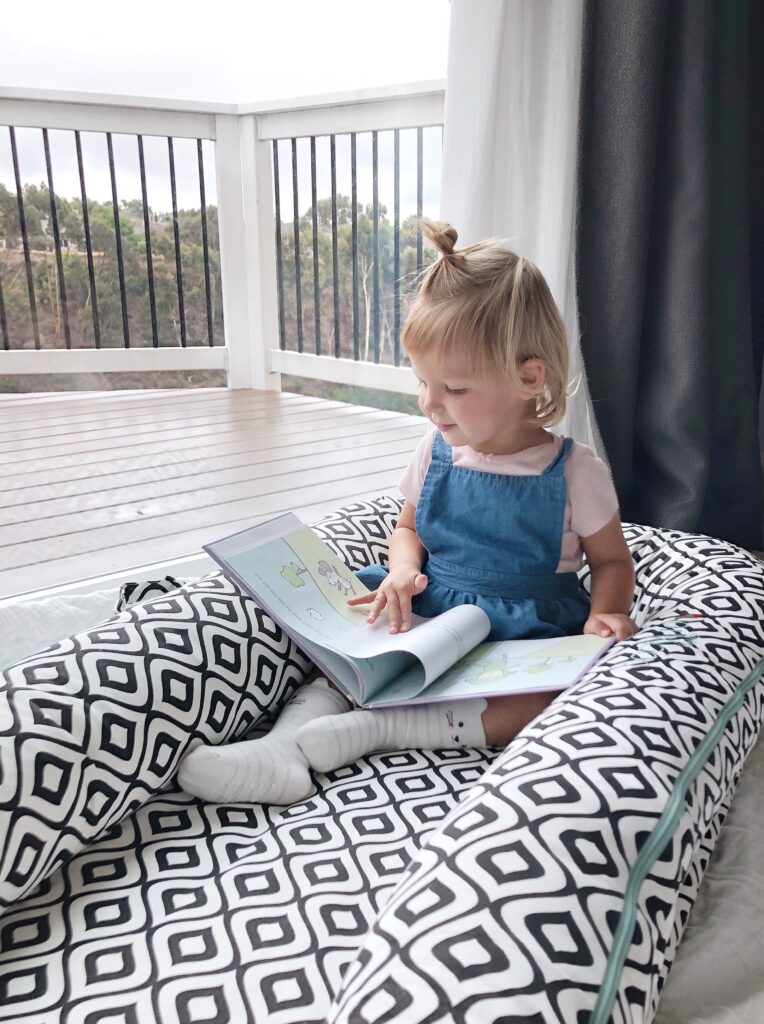 Who doesn't love a good rug?? A pretty rug can make an entire space. The problem is, kids and rugs sometimes don't mix. I find myself staring at white rugs online just wishing there was a way to bring that baby home… but, it will never happen. Not with these messy, insane little people running around this place. In fact, I hadn't picked out rugs at all for the kid's rooms, until I discovered Lorena Canals.
Not only do they have a large selection for any design style,  but they are MACHINE WASHABLE. Did you just read that part? You can throw them in the washer whenever you need to! Game changer! I could finally get a cream colored rug, and I even put it in the 2-year old's bedroom. Winning, I tell you.  Next, I will be getting one for Kade's room. This is really the best option for Moms.
There are many other adorable goodies on their site as well, that I love. Baskets with tassels, blankets, wall decor. I may even get a rug for our master bedroom! Go check them out!
There isn't enough time in the day for a normal person, but add being a Mom on top of that and you don't even have the time to wash your own hair. I avoid taking my kids anywhere to shop, like the plague. I try my hardest to do all of their clothes shopping online, but that also takes a lot of time. In comes to the rescue, Mac & Mia.
Mac & Mia is a box of hand-picked boutique style clothing for your child, from newborn up to size 6t. You are able to give details to exactly what your child's style is, and specific items you would like to try- so you will not be disappointed with the selection. FREE shipping both ways, and NO subscription! Just request a new box whenever you want one. How perfect is this for us busy Moms?? Do you have an event coming up? Family photos? Request a box and let your stylist know what you are looking for! All you pay is a $20 styling fee, that will be applied toward choosing two items. If you decide to keep the whole box, you get 15% off! Put the rest back in the bag and throw it in the mail. It's that simple! Look at Tegan below- SO CUTE!
Use this link for $20 off your purchase!-> CLICK HERE!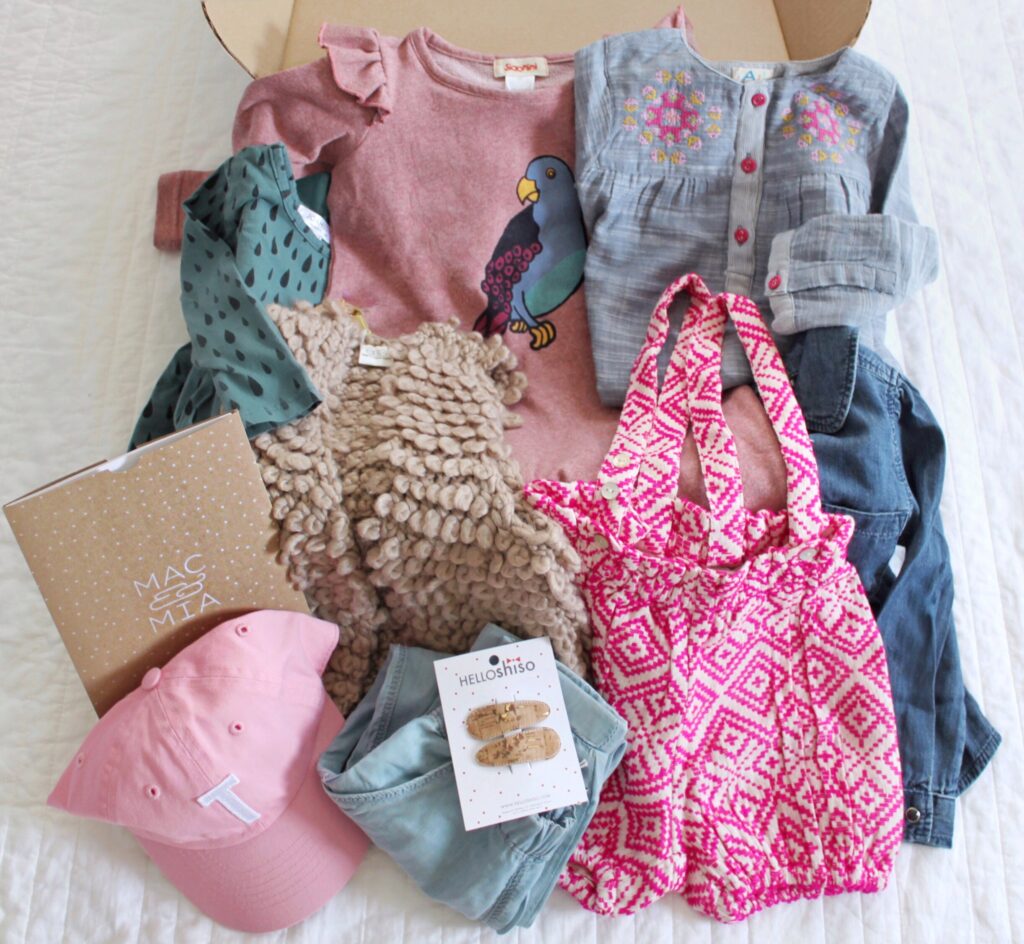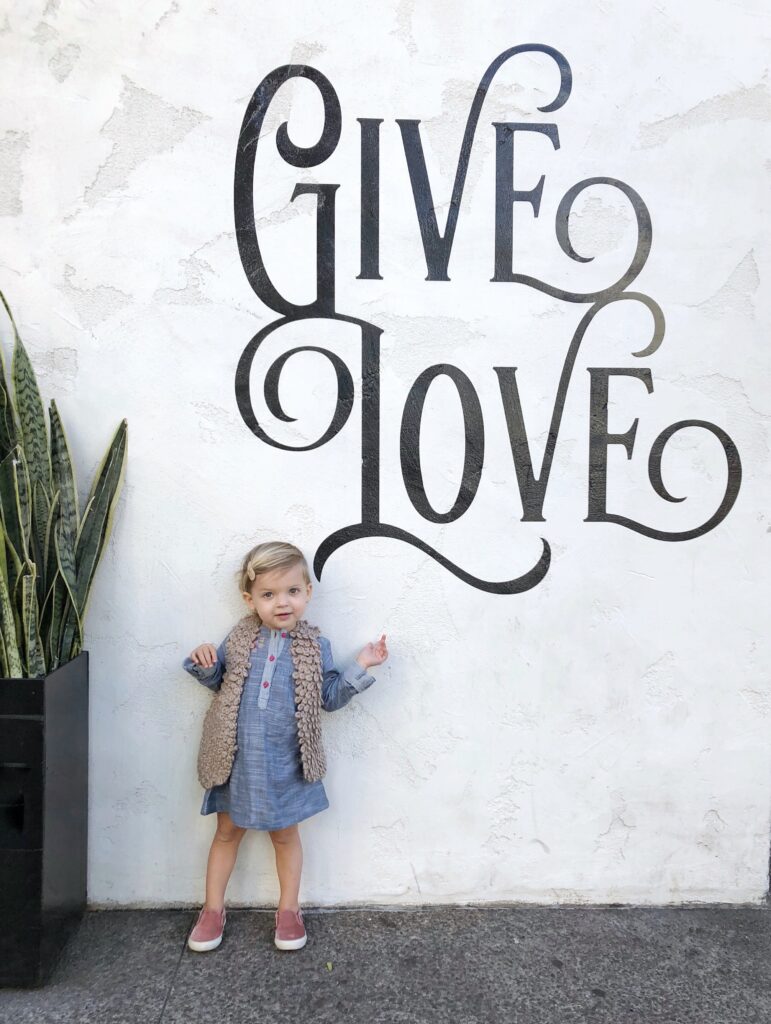 Can I get an Amen for the things that actually make our lives easier?? Not only easier, but so cute and on trend as well.   #trendymama #momgoals #thismomonpoint
I know you'll love these companies as much as I do! Happy shopping!
PS: Loving these products that make life easier? Click here now for more mom essentials!!
XOXO,