Your husband is at work, your to-do list is multiplying, and things cannot be put off any longer. It's inevitable, you have a day full of errands to run, and you have to take the kids. It's not going to be easy, but you are a super woman, and you will do it all with ease. Right? Well, maybe not with ease, but you are prepared for any issue that may arise!
When driving around town, there are some must-have items for making it a successful adventure and road trip with kids.  I am always sure to pack snacks. A LOT of snacks. Fruit, crackers, water cups, granola bars. If I forget the snacks, the entire day is shot. You must keep the kiddos happy with food.
I bring toys in the car as well. Small items such as books, toy trains (for my train loving son),  and something that makes noise to occupy the baby girl's attention.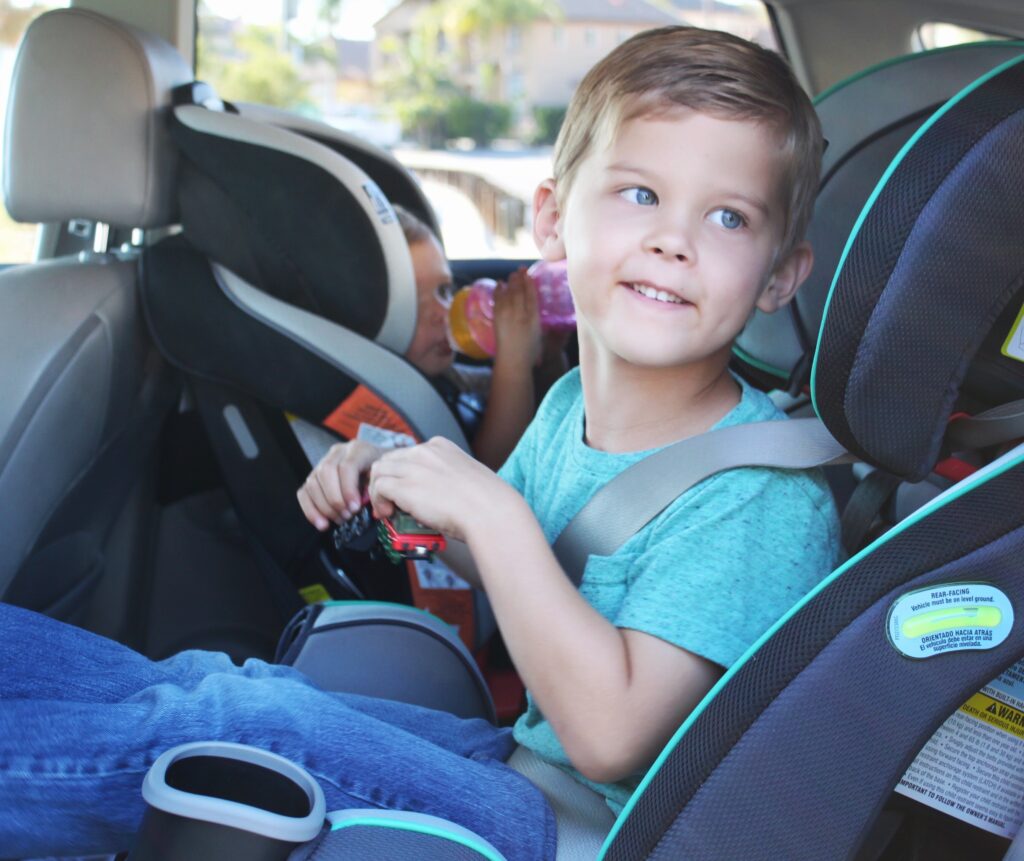 When I really need to pull out the big guns, I play children's music nice and loud in the car to get them happy and dancing along.
The one thing that has made a huge difference for my kids when they have to spend a good amount of time in the car, is switching to our Graco Car Seats . They keep them comfortable and secure. The rear facing seat reclines to different positions, so my girl is always cozy, and my four year old can continue to use his seat until he's 10!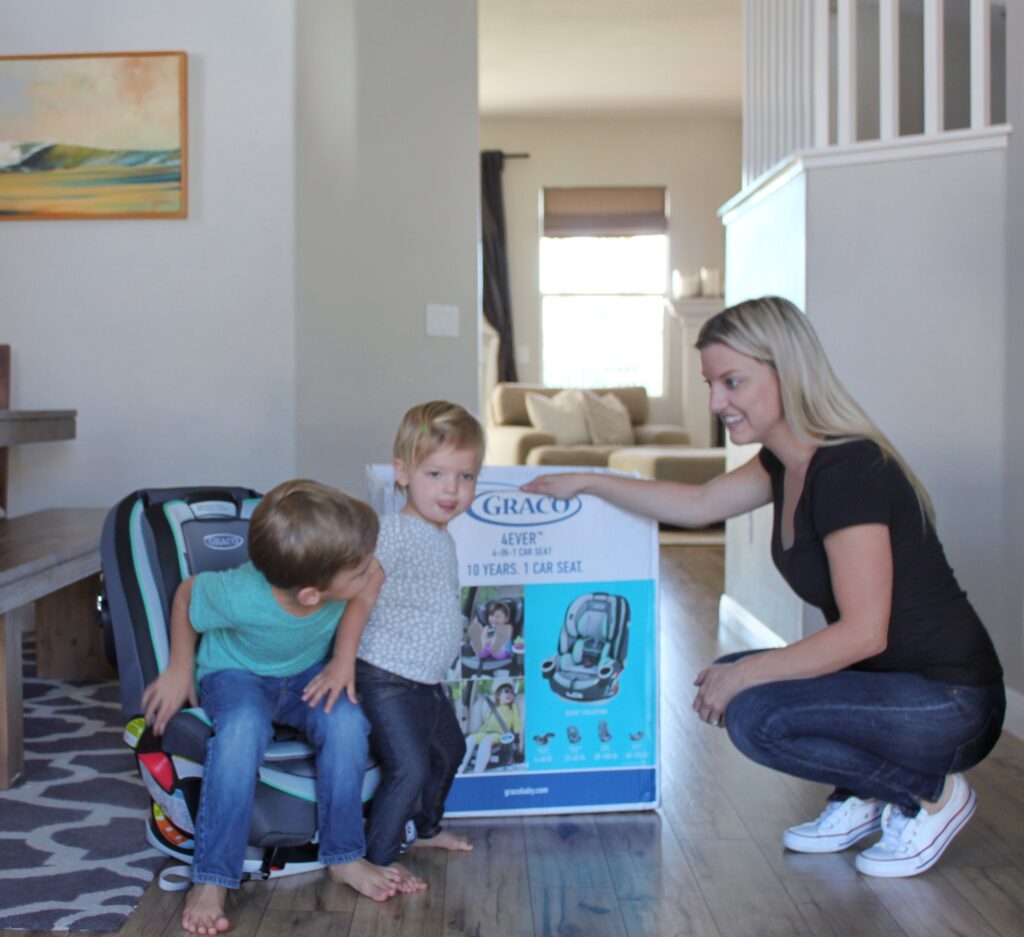 I especially love the fact that Graco is a reputable, quality brand- that is still affordable!  I am always picky about the safety of products for my babies, and only want the best. Graco has rigorously tested their products to meet or exceed USFMVSS safety standards.  Sign me up! We will take two car seats please! We purchased ours easily on Walmart.com, and it was delivered right to the door with 2-day shipping.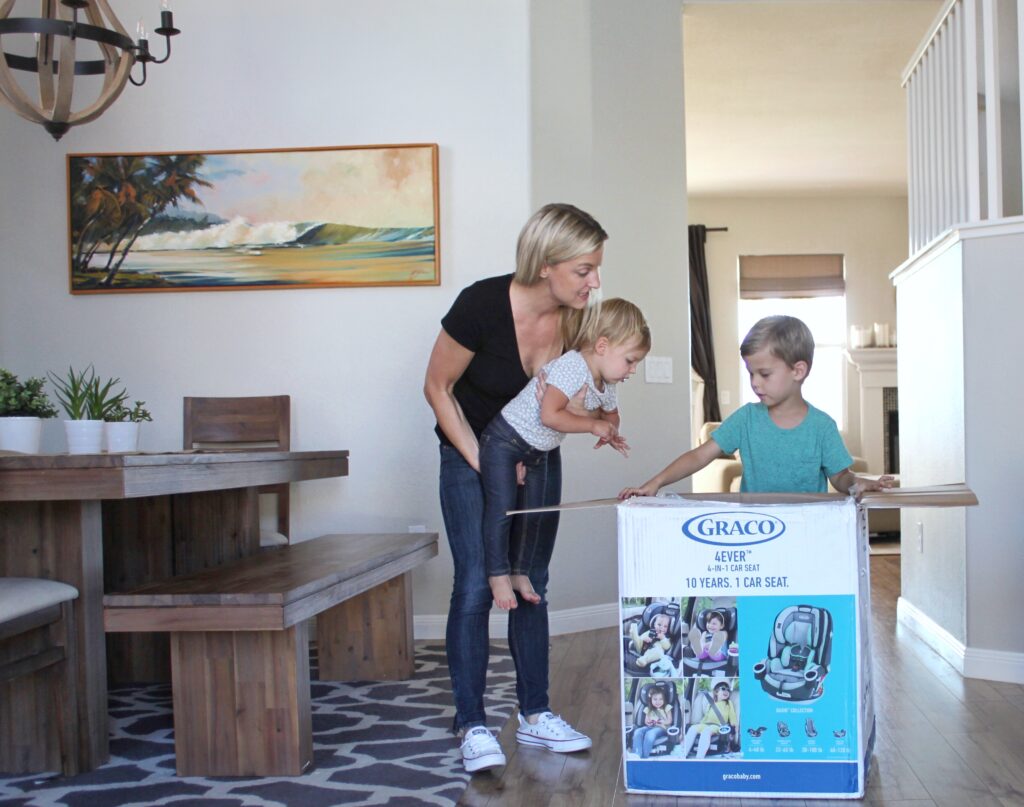 Overall, having a successful day in the car with your babies comes down being prepared. Food, toys, music and cozy car seats !
You got this Mama, go and take on your next road trip with kids. Just don't forget to fill up your to-go coffee cup before heading out the door.
XOXO,